Twenty-eight research projects supporting fish and wildlife in the Peace region are being funded by the Fish and Wildlife Compensation Program this year.
The projects will see a combined $1.5 million in funding through the program, which target fish and wildlife impacted by hydroelectric dam development in the region.
The funding covers a wide range of work, including the restoration of damaged nesting sites, population health assessments of stone sheep, restoring caribou habitat, caribou calf maternity penning, and the ongoing study of kokanee, bull trout, and Arctic grayling in the Williston Reservoir.
One of the projects involved students at Hudson's Hope school, who made nest boxes for cavity-nesting ducks (buffleheads, mergansers, goldeneyes) that will be installed in the Dinosaur Lake reservoir watershed.
The project was granted $17,606 in funding and is being led by Blackbird Environmental. The company was also granted $72,218 to replace and repair nesting sites in the Parsnip Arm.
"Structures like these are important to the reproductive success of birds when human activity has impacted the natural availability of nesting sites," said program manager Chelsea Coady.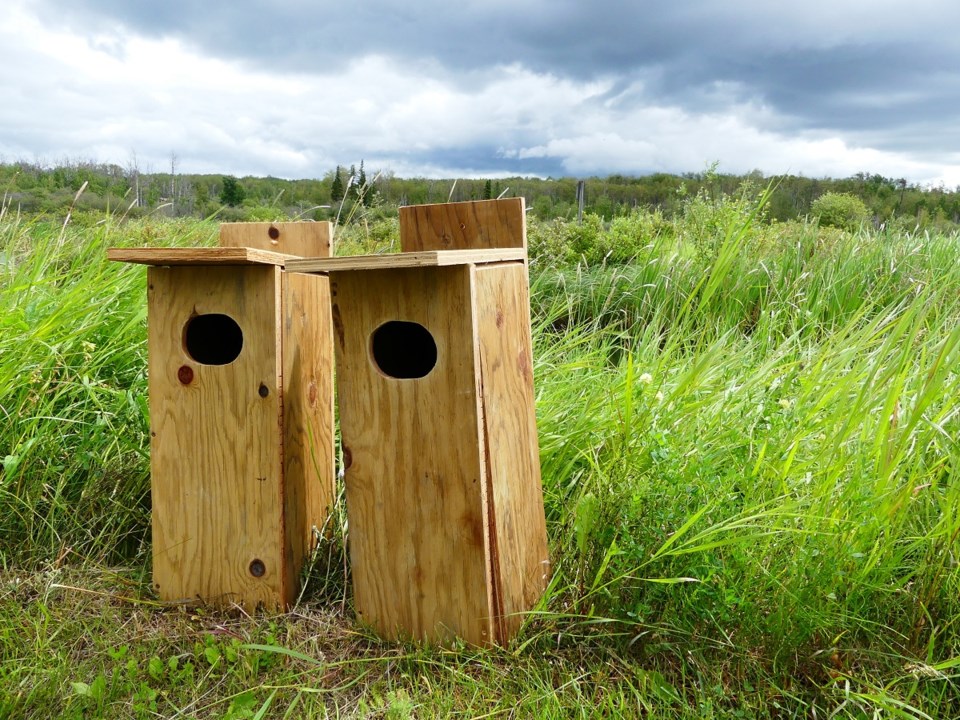 Scientists are also continuing to study the abundance and distribution of Columbia-origin stocked kokanee spawning populations, and their potential interactions with native kokanee in Williston Reservoir and its tributaries.
The assessment, in its third year of a planned four-year study, will help to determine reproductive potential, age at maturity, and the potential for genetic mixing between non-native and native populations.
"Following the stocking of kokanee in the 1990s, kokanee spawning populations increased dramatically until 2010," said Coady. "The first two years of this project indicate spawning populations in 2018 and 2019 were lower than in 2010. The data being gathered will help inform future conservation and management actions."
In total, $8.7 million in funding was awarded this year to 99 projects in the Coastal, Columbia, and Peace regions. Projects are evaluated by local boards.
A full list of projects funded in the Peace can be below: 
FWCP - 2020-21 Peace Region Project List by AlaskaHighwayNews on Scribd
Email Managing Editor Matt Preprost at editor@ahnfsj.ca.