The Blueberry River First Nation has confirmed one of its members has been diagnosed with COVID-19.
Chief Marvin Yahey and council confirmed the news Thursday, and issued a mandatory travel directive for residents.
Earlier today, family reported that member was Tracy Paquette, a worker at the Peace Villa long-term care home in Fort St. John. She is in hospital in Prince George in serious but stable condition, family report.
"Following the best available medical guidance, BRFN will take every measure possible to protect the community and prevent the spread of COVID-19 in the community and surrounding jurisdictions," Chief Yahey said in a release.
"We have been deploying our Pandemic Plan for several weeks. We are now taking more restrictive measures in light on the case that was confirmed today. We will be working with provincial and federal health officals, the RCMP, neighbouring jurisdictions, as well as our internal team to take a unified and co-ordinated approach to this issue which threatens our uniquely vulnerable community."
The band has put up road blocks and set up security to control access in and out of the community. Non-residents are not allowed to enter, and are ordered not to travel to the community.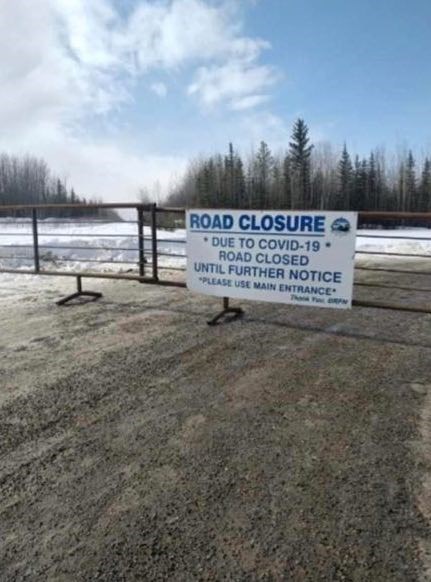 There were 24 test-positive cases of the coronavirus disease in northern B.C. as of today, five of which were in hospital.
It's the first confirmed test-positive case in northeast B.C., and there is at least one publicly reported by doctors in Prince Rupert.
There are 1,370 cases and 50 deaths in B.C.
This is a developing story.