The first segments of pipe for the Coastal GasLink project are in the ground.
The pipeline went in the ground in the Peace region, with the Surerus Murphy Joint Venture releasing a photo of the historic milestone on Tuesday.
"First pipe section in the ground, a major milestone for the Coastal GasLink Project," the company said in an update July 21.
Surerus Murphy is building the first two sections of the pipeline, around 140 kilometres, between Groundbirch and McLeod Lake.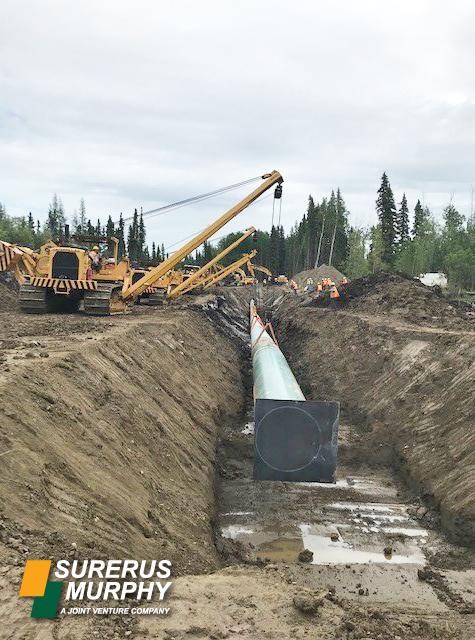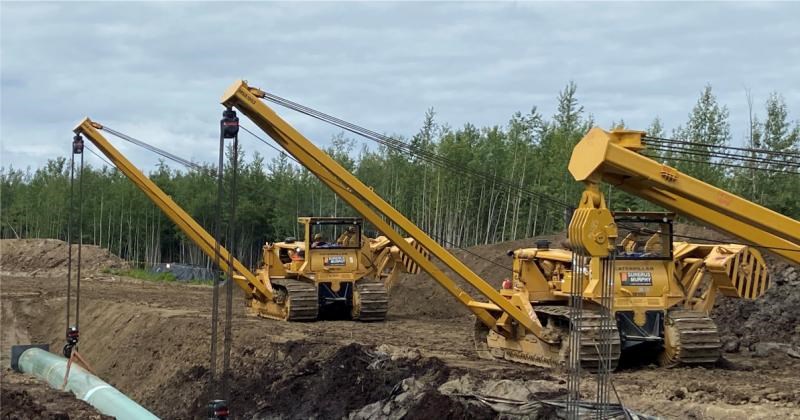 The $6.6-billion pipeline is a key piece of infrastructure for LNG Canada. Coastal GasLink says crews continue to clear the 670-kilometre right-of-way to Kitimat and build work camps as part of its summer construction program.
Two Fort St. John contractors, Surerus Pipeline and Macro Industries, have joint venture projects hired to build segments of the pipeline.
Macro Spiecapag is building building 85 kilometres of the pipeline between Burns Lake and Houston, as well as the final 84 kilometres of the pipeline's route from the Morice Lake area to Kitimat. Both of those routes are substantially cleared. 
Email Managing Editor Matt Preprost at editor@ahnfsj.ca.