Spilling continues at the W.A.C. Bennett and Peace Canyon dams near Hudson's Hope.
As of Tuesday morning, the Williston reservoir behind the Bennett Dam was at 670.214 metres, or just under 2,199 feet. At full pool, the reservoir is 672.08 metres, or 2,205 feet.
BC Hydro says it is releasing water from the Williston and Peace Canyon reservoirs due to high rainfall and snowmelt this season, and to maintain storage space ahead of a planned river diversion at Site C this fall.
The public is advised to use caution on and around the river due to changing water levels.
The Bennett dam was first spilled in 1972.
The last spill in April 2016 was done ahead of spillway repairs, and a month-long spill in June 2012 was brought on by high levels of runoff and rainfall. 
A spill in 1996 was prompted by a sinkhole discovered by a tourist at the top of the dam.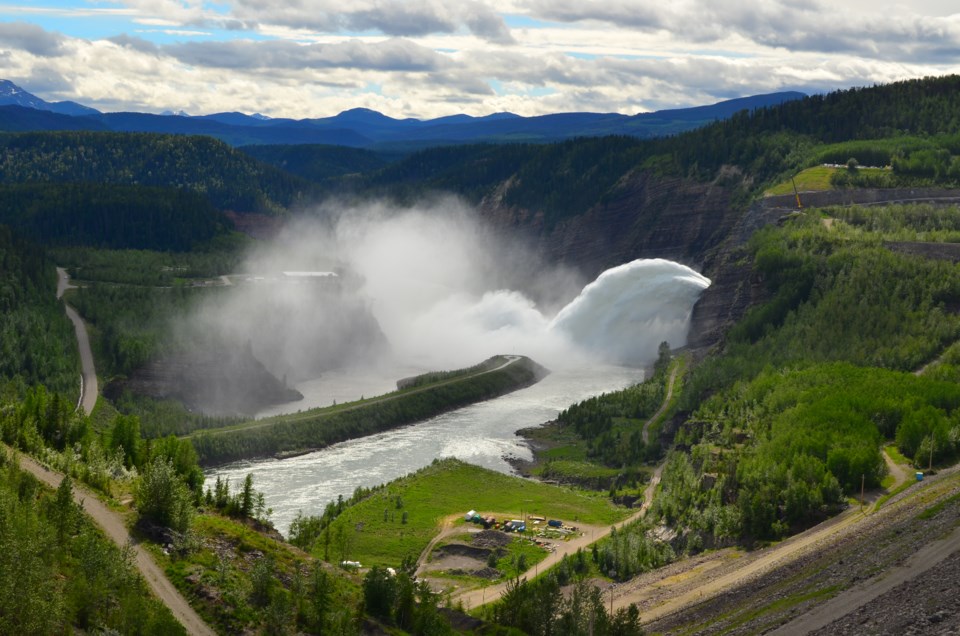 Email Managing Editor Matt Preprost at editor@ahnfsj.ca