The first doses of COVID-19 vaccine will arrive in northern B.C. in the first week of January, if not sooner, health officials said Thursday.
The province will receive a first shipment of just under 4,000 doses of the Pfizer vaccine to two sites in the Lower Mainland next week, with "tens of thousands" to arrive in the coming weeks. Nine sites in all health authorities are expected to be ready to receive vaccine deliveries in the new year.
Provincial health officer Dr. Bonnie Henry says there will be "intense focus" to first immunize staff and residents working and living in long-term care across B.C., with those working in acute care, COVID patient units, and ERs also among those first in line.
"We're hoping to get some vaccine up in to the north to focus on those key people in the coming weeks. If all goes well, maybe before Christmas, but at least the first week of January," Henry told CBC radio program Daybreak North on Thursday morning.
Henry laid out Wednesday the broad details of the province's immunization strategy, saying that as more vaccine doses arrive, immunizations will be expanded to community seniors over age of 80, those at risk because of a health condition, and other vulnerable populations, including the homeless and remote First Nations communities.
Later in March and April, the next in line for vaccinations will be other front-line workers: paramedics, firefighters, workers in processing plants, grocery store workers, and teachers, Henry said.
The key is to first take pressure off the healthcare system and care homes, Henry said.
Across B.C., there were 338 people fighting COVID infections in hospital, 76 of them in critical care as of Wednesday. Fourteen are in critical care in northern B.C.
There are eight hospitals in the province with active outbreaks, and 57 seniors' care homes or living facilities. In total, those outbreaks account for 1,831 affected people: 1,149 residents and 642 staff.
More than 72% of those infected since the start of the pandemic, or 28,448 people, have recovered. 
Distribution complex
The province is receiving a vaccine developed by Pfizer and BioNTech, approved by Health Canada Wednesday.
While the elderly in long-term care homes are a priority population vaccination, they will not be among the first to receive one, due to the nature of the Pfizer-BioNtech vaccine, which is fussy and fragile and requires specialized storage at sub-zero temperatures. It can therefore not be readily brought into care homes.
Elderly residents of long-term care homes will therefore have to wait for Health Canada to approve a vaccine from Moderna, next in line for federal approval, which can be more easily transported and stored.
Because the Pfizer vaccine must be kept at -80 C while being transported, Henry said two trays each holding 975 doses will be delivered to each of the Lower Mainland sites, and that the focus will initially be on healthcare workers who are able to come to the sites.
Dr. Ross Brown, who is leading B.C.'s COVID-19 immunization program, said the province has to be "safe and methodical" in its short-term approach to distributing vaccines, and asked for residents to be patient.
"It's a complex process to distribute these vaccines," Brown told CBC radio Thursday.
"Our expectation is that as we get a better understanding how to transport, how to do it safely… we'll be able to expand to other distribution sites, and then ultimately from there being able to subdivide it and send it out even further. 
"We rely so much on our local public health experts that have such experience in distributing vaccines, they know how to get it to their people. They understand the geography and the complexities and the weather and the challenges, and they will be delivering it as soon as they can."
Health authorities will be responsible for their respective vaccine rollouts. A Northern Health spokesperson said that work is underway and not finalized yet.
Though the province has identified 30 sites to receive the vaccines, Dr. Henry would not divulge more details on their locations or where vaccine clinics will be located.
"We don't want to be doing that under the glare of media at this point," she said Wednesday.
"Quite frankly we have credible information from sources nationally and internationally that there's people who are targeting vaccines," she added. "So we are going to be a little circumspect early on and make sure that we're able to best protect the precious vaccine that we have and safely administer it to people."
How the vaccine works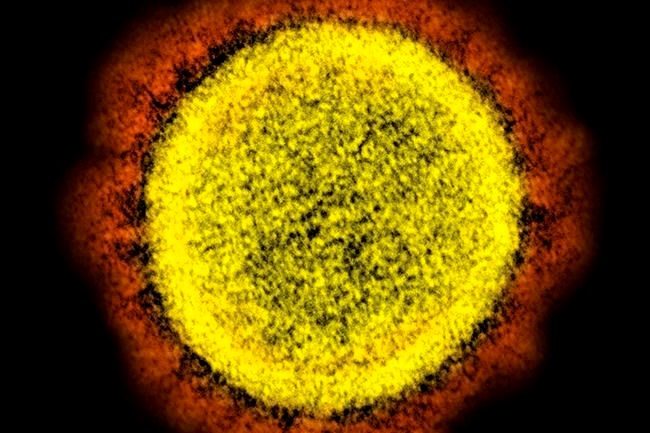 Henry said both the Pfizer and Moderna vaccines are particular groundbreaking because they use new technology called "messenger RNA", and contain the genetic coding material for the spike protein of the SARS-CoV-2 coronavirus, which causes the COVID-19 disease.
"That protein then is produced by our cells and our immune system responds to that to develop antibodies," she explained Wednesday. "Then, if we're exposed to the virus, we have those antibodies that attack it and protect us from becoming ill. That's how this vaccine works.
"It's synthetic genetic material, which means that it can be manufactured in large amounts, very quickly," Henry added.
The type of vaccine has been worked on for decades for other viruses including Zika, influenza, and rabies, but this is the first time it's been manufactured and shown to work, Henry said. The Moderna vaccine is next in line for federal approval, which can be shipped in regular freezers and remain stable for about a week at fridge temperature.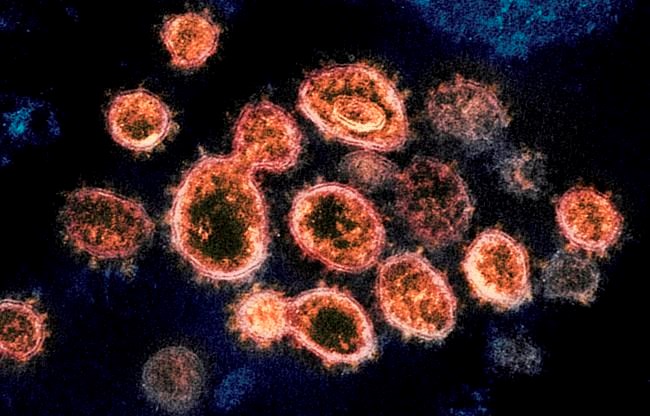 Close to 400,000 will be immunized between now and March, Henry said, less than 10 per cent of B.C.'s population.
"That is not enough to stop this pandemic. It's not enough to prevent transmission in our communities," Henry said.
Henry said it will take 60 to 70% of the population to be immunized before social distancing rules can be relaxed.
"Right now we all need to keep doing the things we have been doing," Henry said. "Keeping our bubble small … making sure that we're taking all the precautions that we need to prevent transmission. And that's going to be for some time."
Spring outlook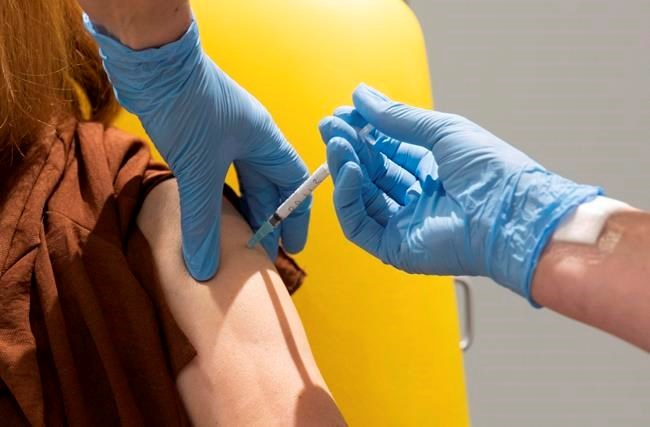 Henry expects immunization to ramp up "rapidly" in spring - with vaccines available through pharmacies, family doctors, and public health units. Those would be more traditional "kill vaccines" still in development, and which will also be easier to transport and store, she said.
Henry said the Pfizer vaccine is not recommended for people under 16, who are "relatively protected", she said.
The vaccine also isn't recommended for women who are pregnant. "We don't know how it works in pregnant women," she said.
Nor is the vaccine recommended for people with compromised immune systems, whether from an autoimmune disorder or things like cancer treatment, she said.
"With these new vaccines, we don't know how safe they are and how effective they will be in people who are immune comprised. That is a challenge for us," Henry said.
"We expect that some of the more traditional vaccines that will be available later in the spring will be able to be used in immunocompromised people and they will be a priority."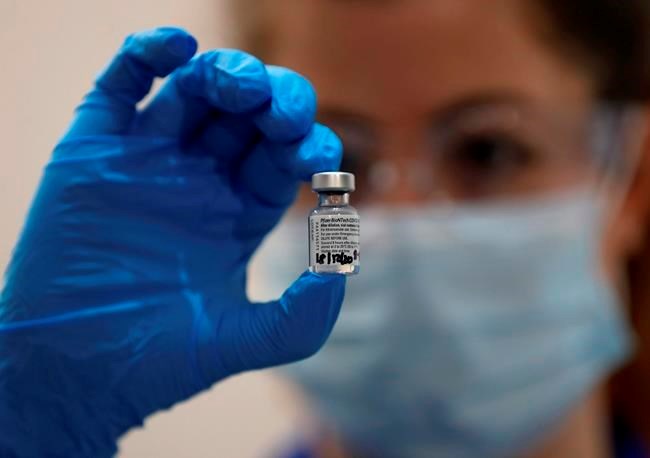 Henry also cautioned that it's not yet known how long protection from the virus will last, although so far the Pfizer and Moderna vaccines have been "very highly effective," she said.
"We are going to have a good summer I hope," Henry said.
"We have a timeline, we have a horizon," Henry said. "We've come all this way, this very most difficult year. It's time for us to recognize that we have hope and we have light, but we need to keep doing what we're doing right now to keep each other safe."
— with files from Matt Preprost, Mark Nielsen, Nelson Bennett
Email Managing Editor Matt Preprost at editor@ahnfsj.ca.