Northern Health is warning of a possible COVID-19 exposure at Fort Nelson Secondary School earlier this month, but says the risk of any new cases is "very low."
The health authority says students and staff may have been in contact with a lab-confirmed case on Oct. 15 and 16, and that they should monitor for symptoms until midnight on Oct. 30.
"Every school in BC has a COVID-19 safety plan in place," Medical Health Officer Dr. Rakel Kling wrote in an Oct. 28 notice. "In this circumstance, the safety plan was followed precisely - and because of this, the risk of additional cases is very low."
The school continues to operate under its Stage 2 safety procedures, principal Mark Theobald said in a post to Facebook. Health officials will be in contact with anyone who may have exposed, he said.
"The district and school are working with the local health authority to determine if there is any risk to other members of our school community or if any additional steps are required," Theobald wrote. "We will follow the health authority's guidance."
Notre Dame School in Dawson Creek remains on the health authority's school exposure list, for Oct. 13 and 14.
Kling wrote the risk of virus transmission in schools is generally low, but more significant for any close contacts.
There were 11 active COVID-19 cases (-3) in the Northern Health region as of Oct. 27, with no new cases reported Tuesday.
The BC Centre for Disease Control reports 13 cases in northeast B.C. from Oct. 9 to Oct. 22, and 150 total since Jan. 1.
Read Dr. Kling's letter in full below: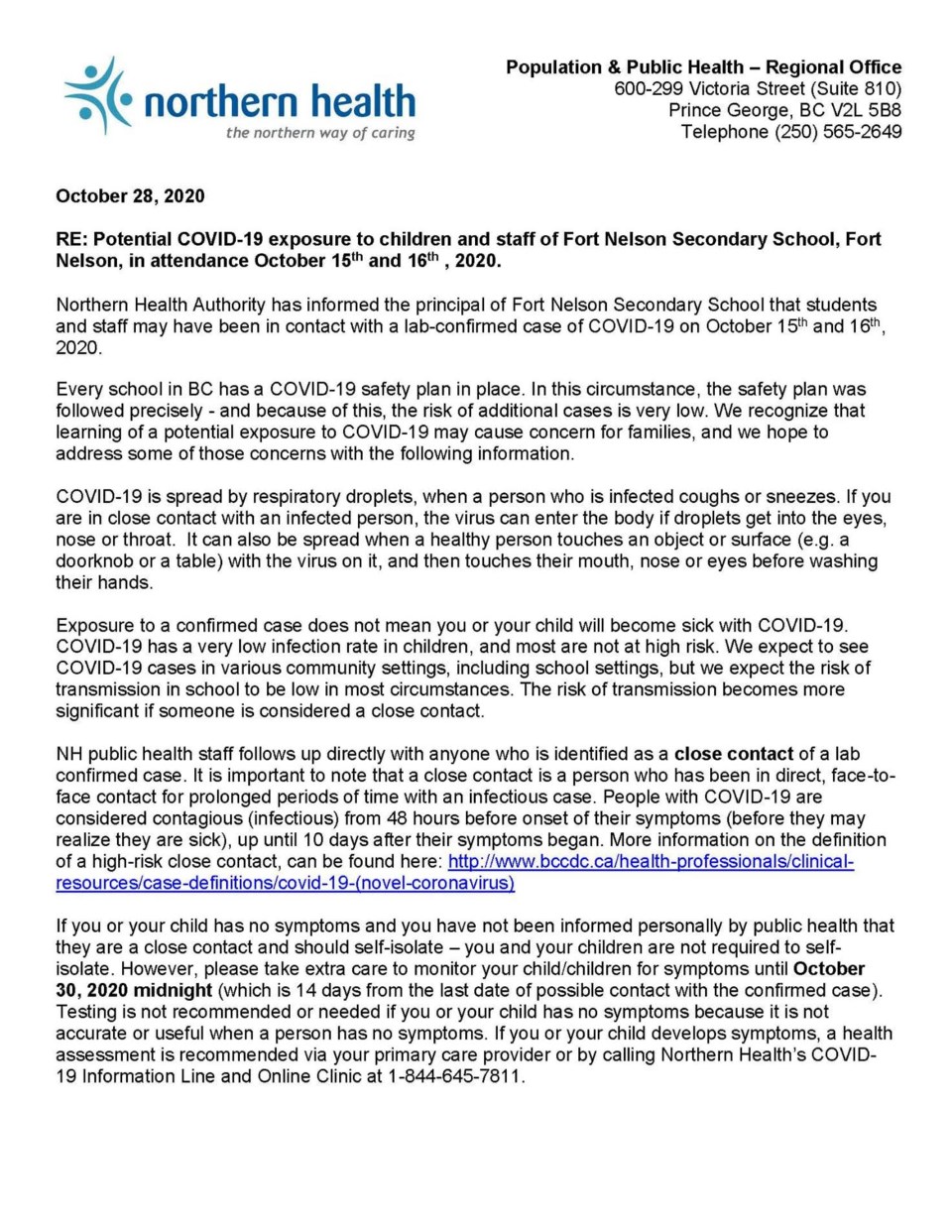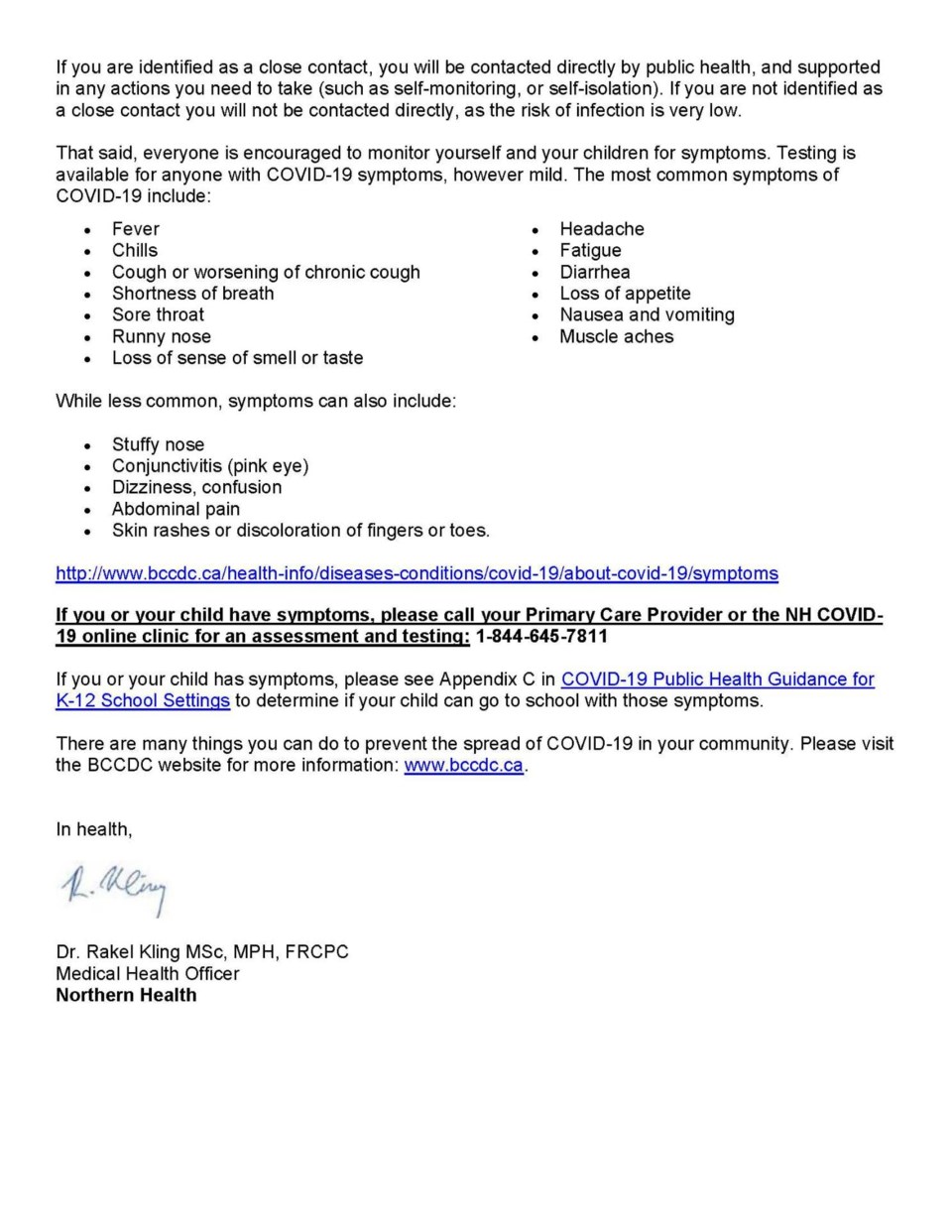 Email Managing Editor Matt Preprost at editor@ahnfsj.ca.