Fort St. John RCMP have confirmed a 57-year-old woman from Charlie Lake was killed in a head-on crash with a logging truck at Mile 60 of the Alaska Highway this morning. 

The family has been notified, Cpl. Jodie Shelkie told the Alaska Highway News. The victim's name has not been released.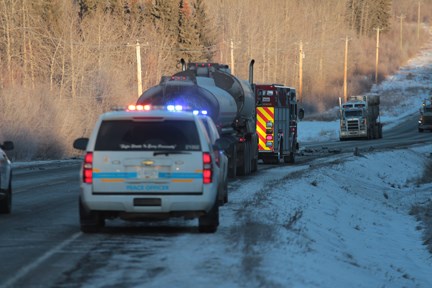 The highway was reopened around 3 p.m. this afternoon, after being shut down for nearly six hours. Emergency crews were called to the accident around 8:50 a.m..
The circumstances of the crash are still not known. Collision reconstruction experts continue to investigate.

Police are asking that any witnesses call the detachment at 250-787-8100.

peacereporter@ahnfsj.ca