Northern Health has launched a new COVID-19 website to alert the public to possible public exposures to the novel coronavirus.
The health authority will list exposure and outbreak locations at northernhealth.ca/health-topics/outbreaks-and-exposures, including city/town, location, address, potential exposure date, and potential exposure time. Currently, there are no exposure events listed.
There were eight new cases reported in northern B.C. on July 23, but are not listed because the cases were related to travel and exposure events outside of the authority and there is no immediate public concern. 
The BCCDC is also now listing COVID-19 cases by Health Service Delivery Area. 
Over the past two weeks, the Northwest region has reported 11 confirmed cases, the Northeast one, and the Northern Interior, which includes Prince George, none.
From Jan. 1 to July 23, the Northwest region has recorded 25 confirmed cases, the Northeast 16 cases, and the Northern Interior region 36 cases.
The virus caseload in northeast B.C. is among the lowest in the province, second only to the Kootenay Boundary health delivery area, which has reported 14 cases since the pandemic began.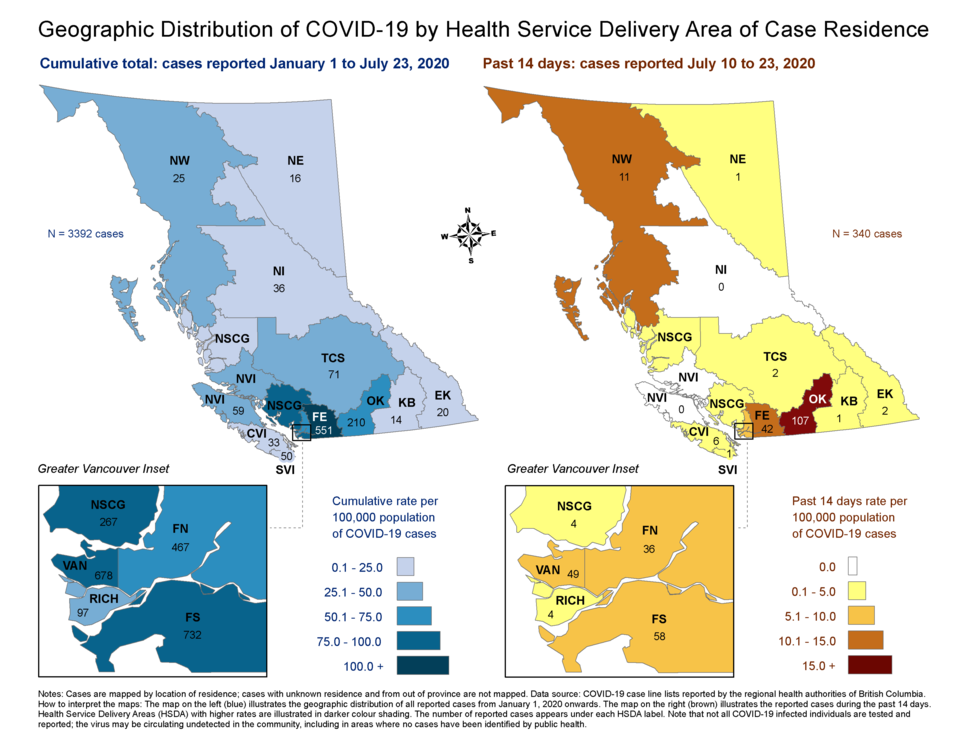 — with files from Jess Fedigan in Prince George
Email Managing Editor Matt Preprost at editor@ahnfsj.ca.