The province says it has acquired 2.5 hectares of waterfront land at Muncho Lake to expand camping opportunities in the region.
The land is among 650 hectares purchased last year that the province says will be added to 16 provincial parks and two protected areas.
"The natural beauty of Muncho Lake Park includes spectacular folded mountains, bountiful wildlife, brilliantly-colored wildflowers, impressive geological formations and alluvial fans," BC Parks noted in its 2019-20 land acquisition report. "Muncho Lake is home to lake trout, arctic grayling, bull trout, and whitefish."
The land was purchased for $590,000, according to the report.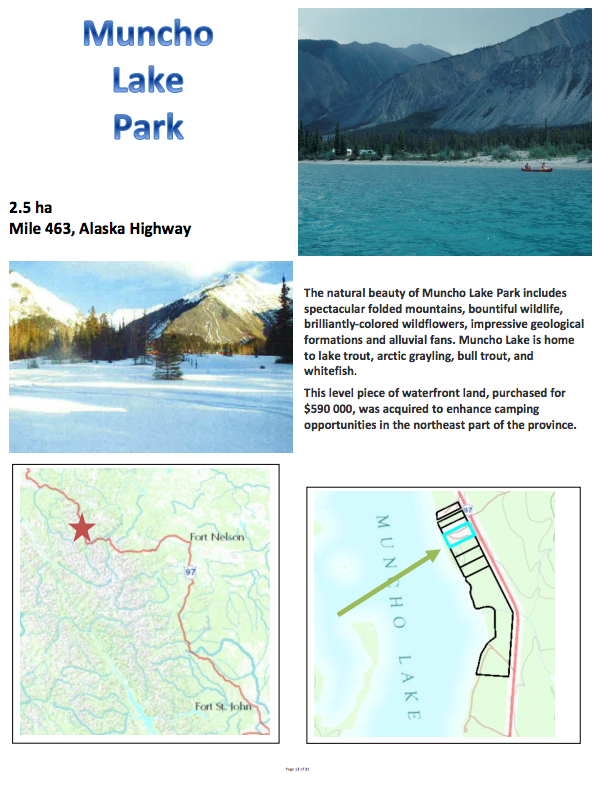 The province says $9.7 million was spent to acquire land for parks last year.
That includes $50,000 for a 0.9-hecatare statutory right of way in Mount Robson Park in Valemount.
BC Parks says this will protect a portion of the Overlander Trail along the steep banks of the Fraser River.
"Mount Robson Park, the second oldest park in BC, provides everything from developed, vehicle accessible camping to remote valleys. Flora and fauna are typical of the western slope of the Rocky Mountains in the North Continental Range. There are excellent wildlife viewing opportunities throughout the park," BC Parks said in its report.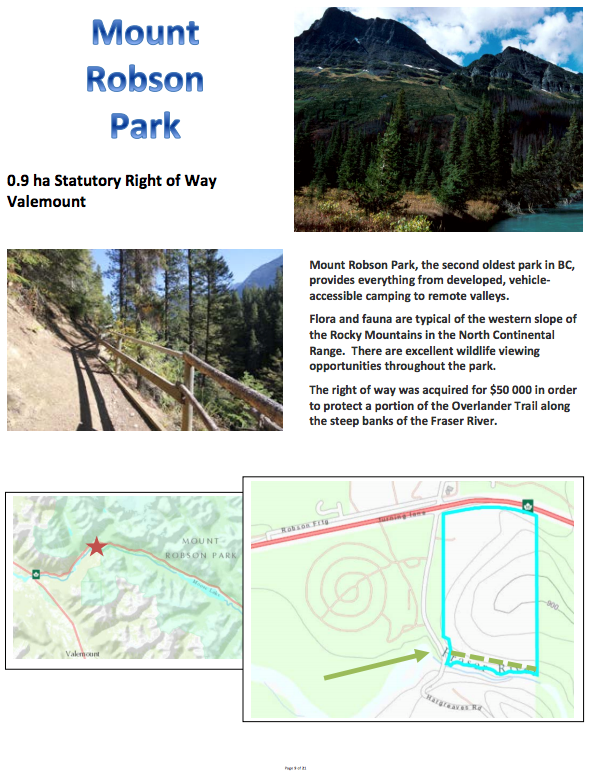 Another 59 hectares along the Fraser River was purchased in the West Twin Protected Area in McBride for $120,000.
"West Twin protected area was established to protect rich wildlife values and bio-geoclimatic representation in the Robson Valley trench," BC Parks said. "This protected area contains the only protected corridor across the Robson Valley trench. The area runs from the Cariboo Mountains in the south, through the main Robson Valley trench, and up the fronting ranges of the Rocky Mountains."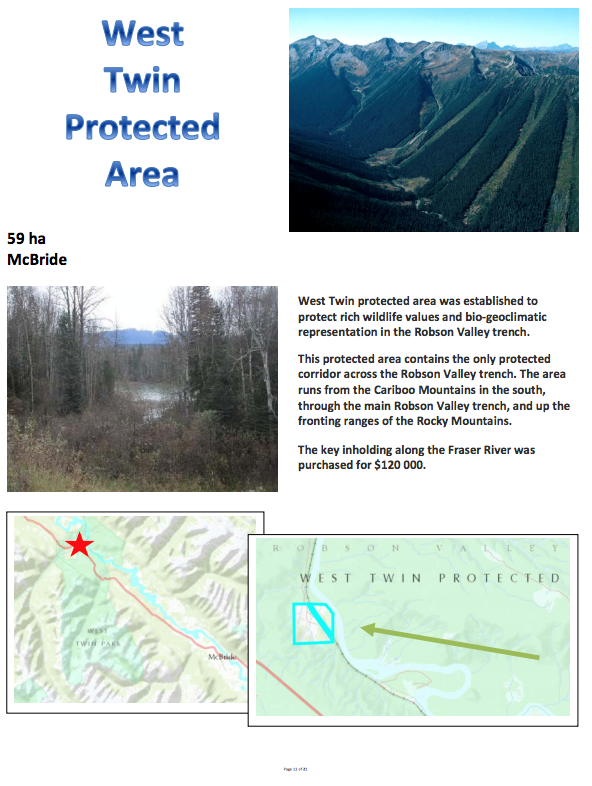 Email Managing Editor Matt Preprost at editor@ahnfsj.ca.