Only fools pray for rain in the Peace, as the saying goes. In a land of extremes, there seems to be only drought or flood and not much else in between.
The region has seen three cycles unsettled, low-pressure storm systems wash over the region this year, which has drowned crops, started landslides, flooded basements, and crumbled roads.
Preliminary storm totals from Environment Canada weather station observations between Tuesday, June 30, to Saturday, July 4, were reported as follows:
Graham: 144
Silver (near Pink Mtn): 143
Hudson's Hope: 116
Noel (between Tumbler Ridge and Tupper): 108
Braden Road: 99
Tumbler Ridge: 95
Pink Mountain: 90
Muskwa: 85
Wonowon: 78
Fort Nelson: 70
Osborne: 69
No totals were immediately available for Fort St. John or Dawson Creek, due to Nav Canada's response to the pandemic and having partial observation programs at those two airports, Environment Canada said.
"There are still some precipitation values being taken and we're currently in communication with Nav Canada in order to extract those," said meteorologist Armel Castellan.
Castellan has provided these maps to help illustrate the soggy spring and start to summer in the region.
The map below shows 10 day precipitation totals from June 26 to July 5, 2020: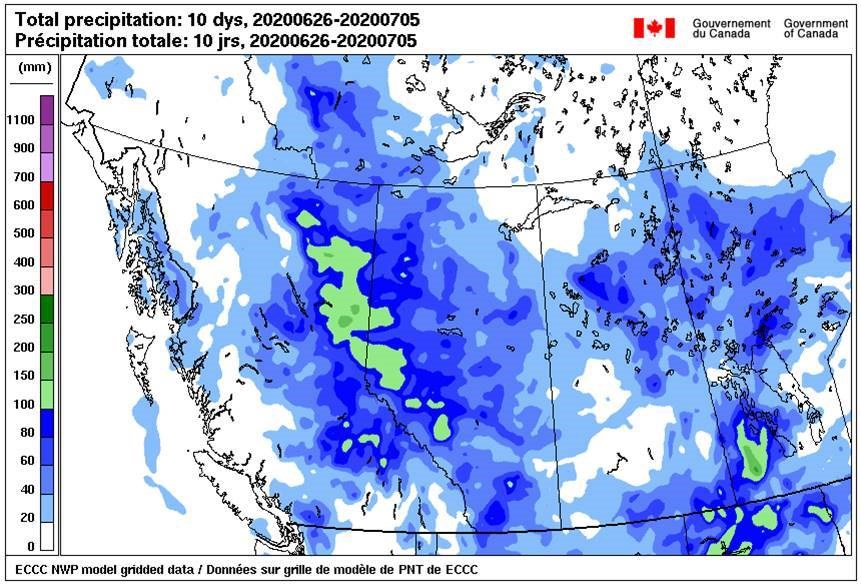 The map below shows seven day precipitation totals from June 29 to July 5, 2020:
The map below shows storm totals starting Monday, June 29, just ahead of the event, and lasting 126 hours to Saturday morning, July 4, 11 a.m. MDT. This is a blend of weather station observations (real millimetres measured), radar data (only including the South Peace), interpolated precipitation numbers, and modelled data: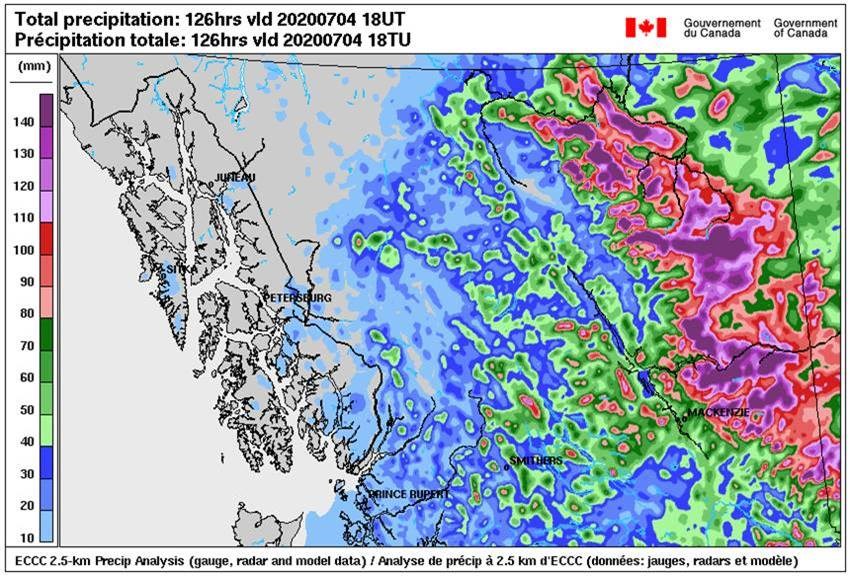 The map below shows weather observation stations on either side of the B.C. and Alberta border, and is another way of looking at relative precipitation totals over the last 10 days: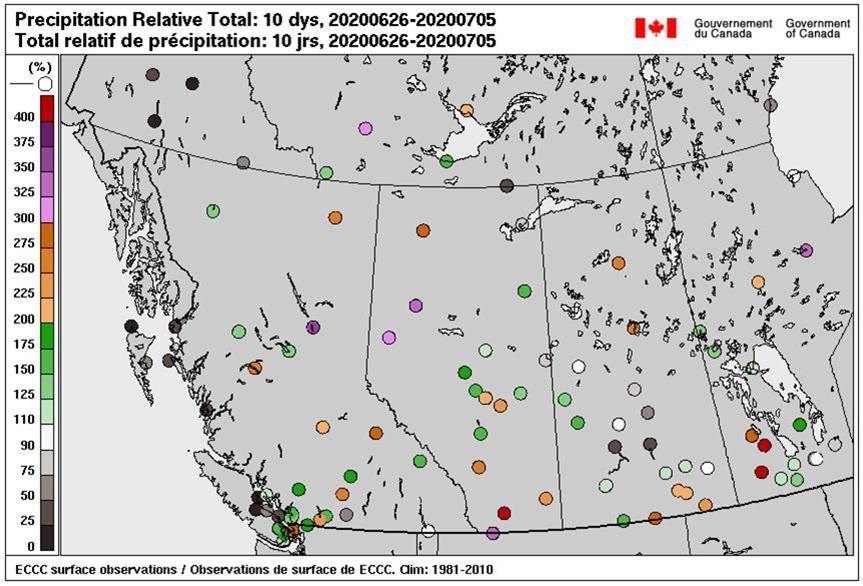 The map below shows modelled precipitation amounts as a proxy to station data. "Keeping in mind, 10 days is a relatively short period of time, so a wet stretch will often look >300% of normal like you can see in the purples and reds," Castellan noted.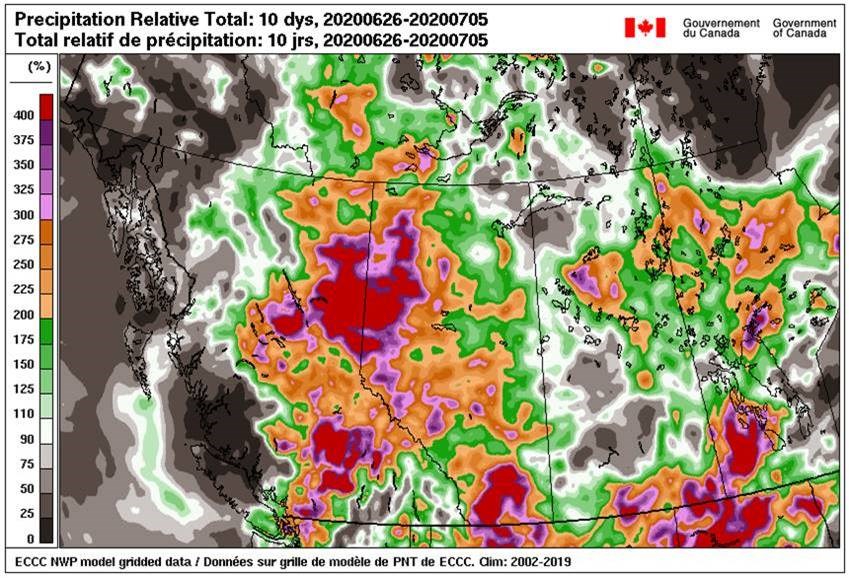 The map below shows relative precipitation totals from May 7 to July 5, 2020, are more than 200% of relative totals for much of the Alaska Highway region. "When you look back two months (60 days) the same signal continues, in a more nuanced way," Castellan said.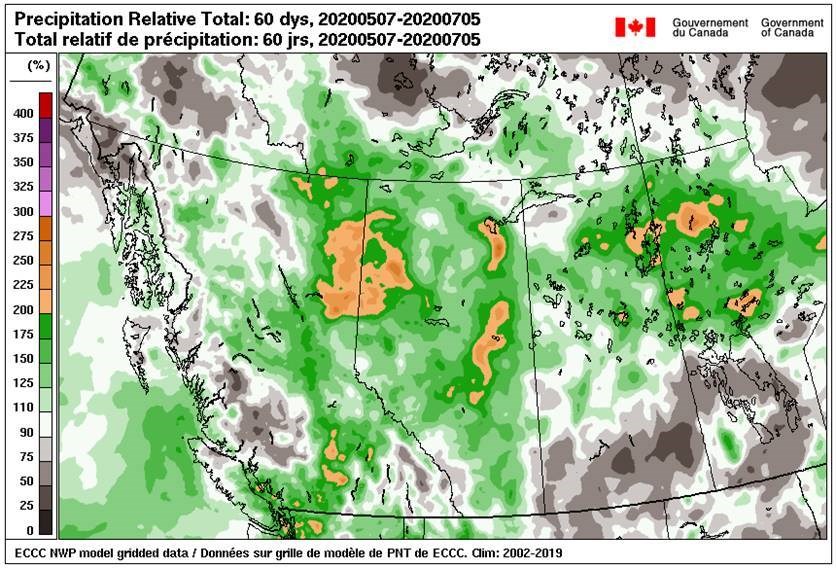 Email Managing Editor Matt Preprost at editor@ahnfsj.ca.