A convoy of truckers and their supporters continue to make their way to Ottawa this week to protest federal vaccine mandates, and supporters from Northeast B.C. have joined the journey.
Cindy Bartsch and her husband Randy are halfway there and were refuelling in Brandon, Manitoba, on Tuesday morning. The Bartsch's, who are from Charlie Lake, left town Saturday in their pickup and camper, joining the convoy in Alberta following a local rally for medical freedoms in Fort St. John.
"The convoy is not about getting rid of the vaccines, it's not about being anti-vaccine," said Bartsch. "We think it's a personal choice if we want one or not."
The convoy launched in response to new federal rules requiring Canadian truckers to be fully vaccinated for COVID-19 as of Jan. 15 if they want to avoid 14-day quarantines when crossing the border from the United States.
According to the Canadian Trucking Alliance, more than 85% of the 120,000 Canadian truck drivers who regularly traverse the border are vaccinated — but up to 16,000 may be sidelined due to the new restriction, exacerbating supply chain problems.
"People are fighting. They want their jobs back, they want to be able to go back to work," said Bartsch, adding COVID rules have also prevented families from having weddings or funerals, and have even prevented her own grandchildren from being allowed to go for a swim at the pool.
"If people want to be vaccinated, that is OK, we're not against people that are vaccinated. We want to make that choice for ourselves, not to be coerced," said Bartsch. "We know so many people that didn't want the vaccine but had to get it so they could feed their families and now they regret it. It's for the freedom of the country."
Though it is hard to put a precise number on the full size of the convoy headed to Ottawa, thousands have joined in solidarity: in Fort St. John alone, hundreds of trucks big and small circled the bypass roads and the Alaska Highway for two hours on Sunday to show support. A crowdfunding campaign has so far raised $4.6 million from more than 60,000 donors.
---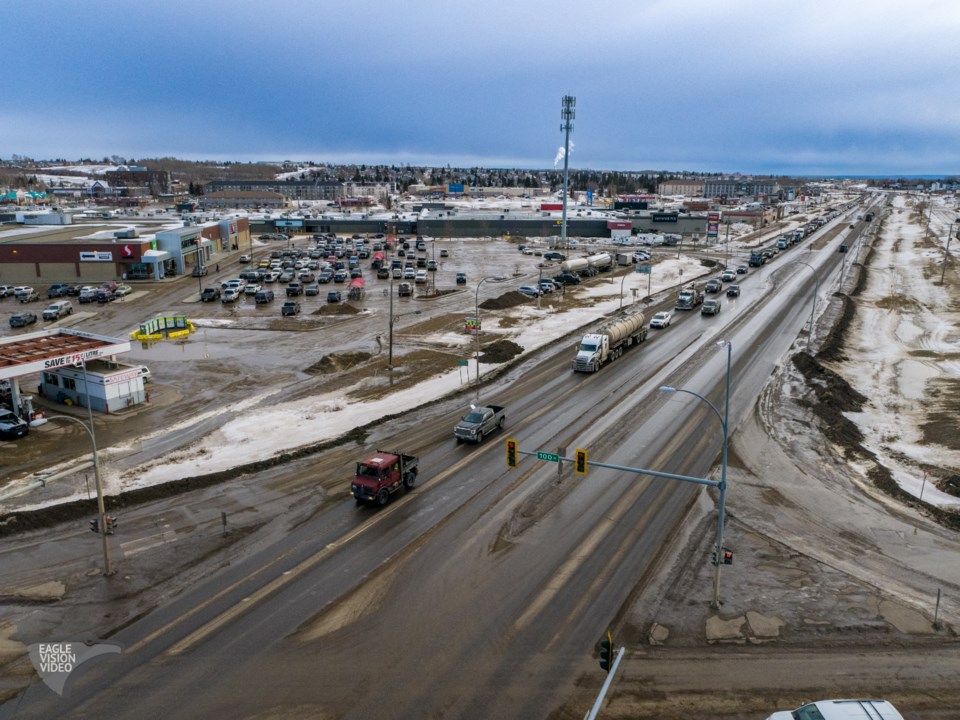 ---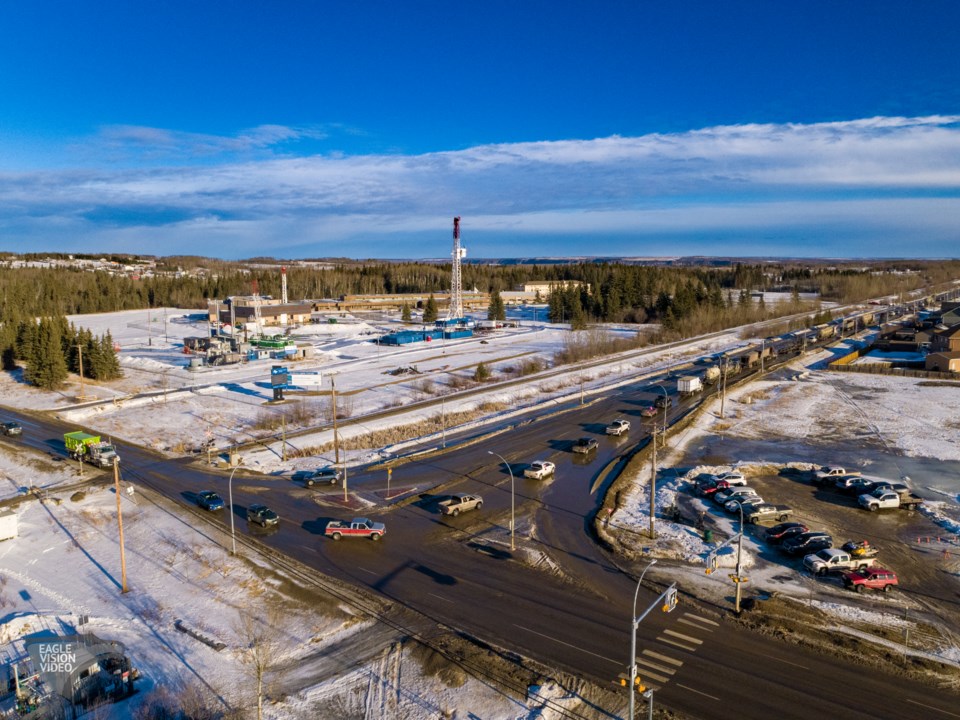 ---
Bartsch described the convoy experience as "phenomenal" and says the support they have received has been "amazing." She says she has met others from Dawson Creek and Grande Prairie along the way, with support coming in locally and even from the side of the road.
"Words can't describe what's happening," Bartsch said. "There's people along the highway giving us food and drinks and snacks. It's unbelievable … It brings tears to your eyes every time because people want their lives back."
The convoy is planned to arrive in Ottawa on Saturday.
"We're going peacefully to try to regain our freedom, that's the bottom line," Bartsch said.
— with file from The Canadian Press
---
Email Managing Editor Matt Preprost at editor@ahnfsj.ca