If you've read or watched the national news coverage of the trucker convoy headed to Ottawa, you've likely seen Fort St. John resident Bern Bueckert and his truck featured throughout the footage capturing what some speculate is undoubtedly a world record.
'MANDATE FREEDOM' reads the sign strapped to Bueckert's flatbed along the convoy, estimated at some 70 kilometres long and which reportedly took two hours to roll through the northern Ontario community of Dryden on Wednesday.
"It's a huge movement. People have really felt burdened," said Bueckert, who was making his way toward Cochrane on Thursday morning. "The further we go, the gladder we get. It's turning into a revolution."
Bueckert, a trucker for the last 20 years, is joined by Andy Driedger, owner of Esteem Cleaning in Fort St. John, and left town Sunday after a local truck rally in support of the convoy.
They say Canadians are discouraged by the state of the world and the ongoing COVID restrictions and mandates, and that freedoms and liberties aren't being accounted for. As with most in the convoy, they believe getting a vaccine should be a matter of choice, not coercion.
"This has been what I've done for the last 20 years. When you start to see what was happening at the border, you felt for those guys," said Bueckert about the federal vaccine mandate that went into effect this month for truckers crossing the border with the U.S.
"My work, I sit alone in my truck most of the day. I've been working, I've barely missed a beat," Bueckert added, but, "It's been discouraging to see how it's affected so many others."
---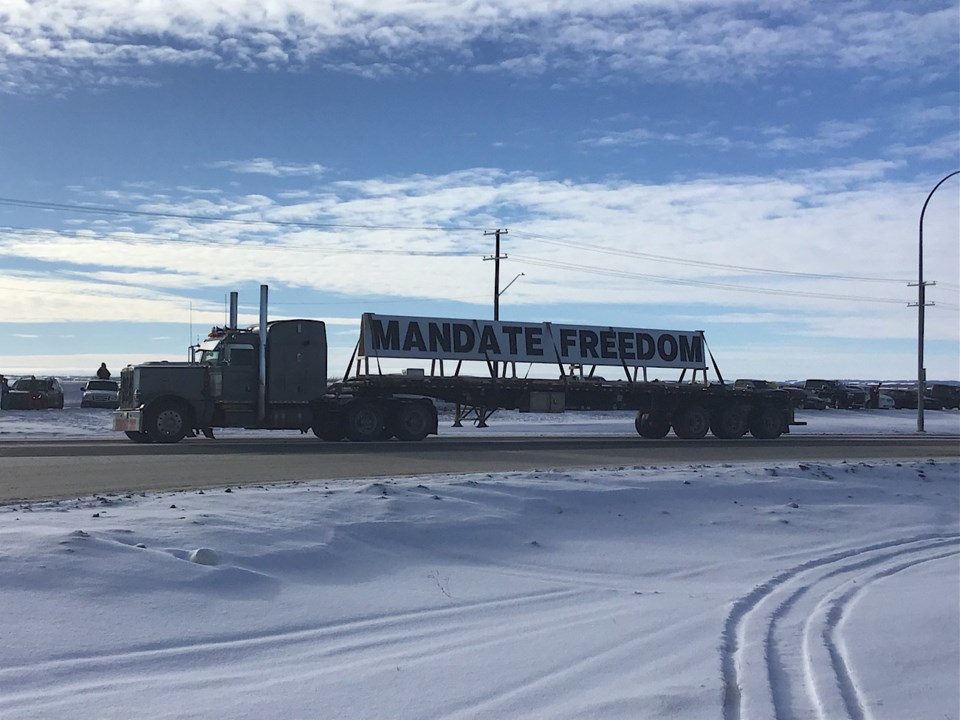 ---
Bueckert said he made his choice not to get vaccinated partly for religious reasons, partly because of reported side effects, and because he believes he is healthy and has a strong immune system.
"I don't care whether someone is vaccinated or unvaccinated," Bueckert said. "I'm not getting vaccinated, that's my choice."
Vaccine mandates by government and corporations have only made those who have chosen not to get one dig in their heels, dividing families and coworkers, he said.
"There are vaccinated and unvaccinated people on this trip," Bueckert said. "I've seen a fair bit of spin where this is an anti-vax movement. No, it's not. It goes so much further than that."
While Bueckert and Driedger say they have been fortunate not to lose work or close their business during the pandemic, their friends and fellow business owners haven't been so lucky.
Bueckert says one of his friends lost his job standing against a company vaccine mandate, while Driedger says that he as a business owner can't make his employees take a vaccine if they don't want one.
"There's a lot of businesses around town that have either shut down or they've closed their doors for a bit hoping they can open soon and get on with life. We're done, we need to get on with our lives and businesses," Driedger said. "I'm really upset that we're being coerced into this by mostly fear. Why all the coercion? It's got to stop. That's not what a Canadian government does."
The convoy is planned to arrive in Ottawa on Saturday, and Bueckert and Driedger said seeing thousands of supporters line national highways and city streets, offering food and encouragement, has "made every kilometre worth it."
Of the political reception the convoy will receive once in Ottawa, they say that remains a question mark, and that convoy participants have repeatedly encouraged one another to ensure the protest remains peaceful.
"It's already a success in my books to see so many encouraged to restore faith in each other and unity," Bueckert said. "We're coming in peace. We do not want violence."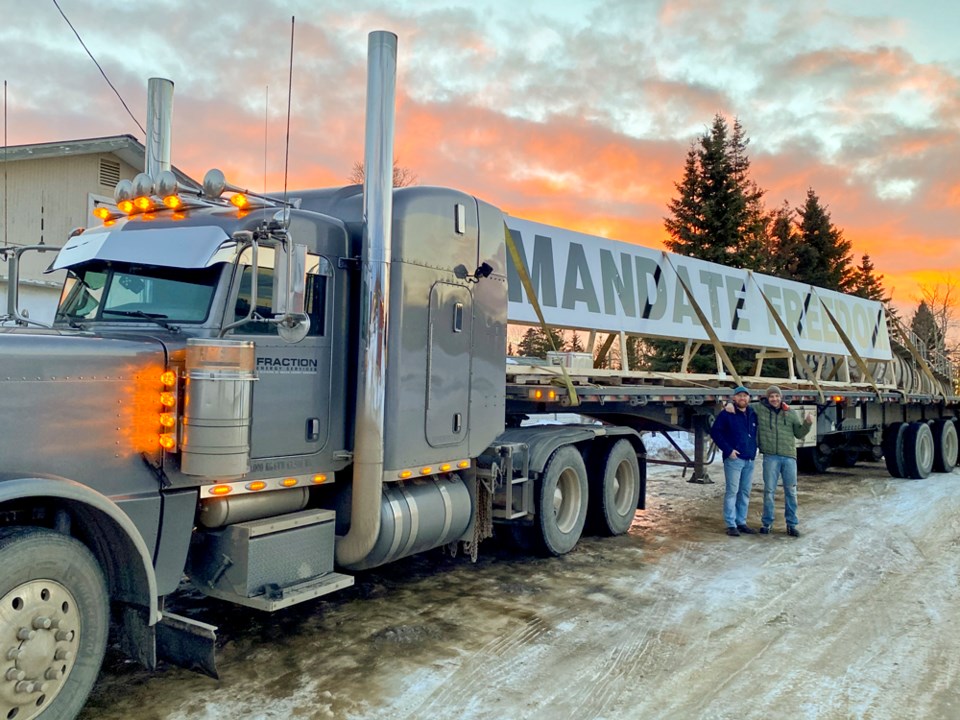 ---
Email Managing Editor Matt Preprost at editor@ahnfsj.ca