Based in Dallas, 50-something Carla Rockmore became a TikTok star for her lighthearted and informative fashion-styling videos, all set in her massive walk-in closet.
With plenty of energy and humour, she pulls from her extensive wardrobe and models bold outfits that don't shy away from clashing patterns, shoulder pads, vintage tailoring, bright colours, statement jewelry and layered basics.
This season, she's working with Amazon's The Drop on a line of peppy basics.
A bit about The Drop: these specially designed collections are only available for 30 hours (and the countdown is on) in sizes XXS-3X. This is not the super-fast Prime experience many Amazon users are used to; The Drop pieces are not put into production until after the order window closes, so shipping takes two to four weeks (and maybe a little longer for Canadian addresses).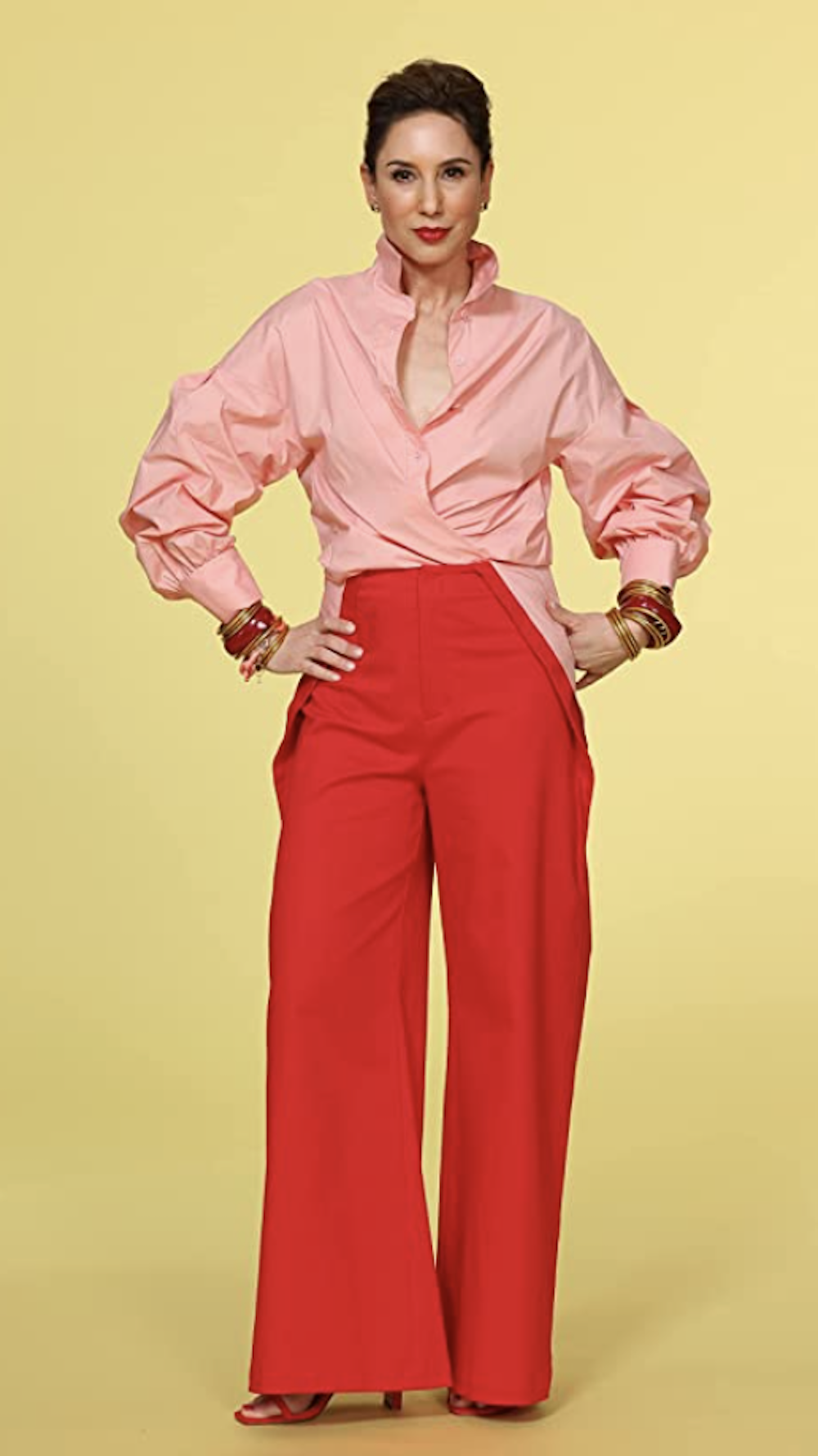 Carla-approved designs have sold out lightening fast — the pink button-down shirt and red palazzo pants were snapped up almost instantly — and would be delivered from Amazon's U.S. site, which means duty and shipping cost. But it's not all doom-and-fashion gloom for Canadians.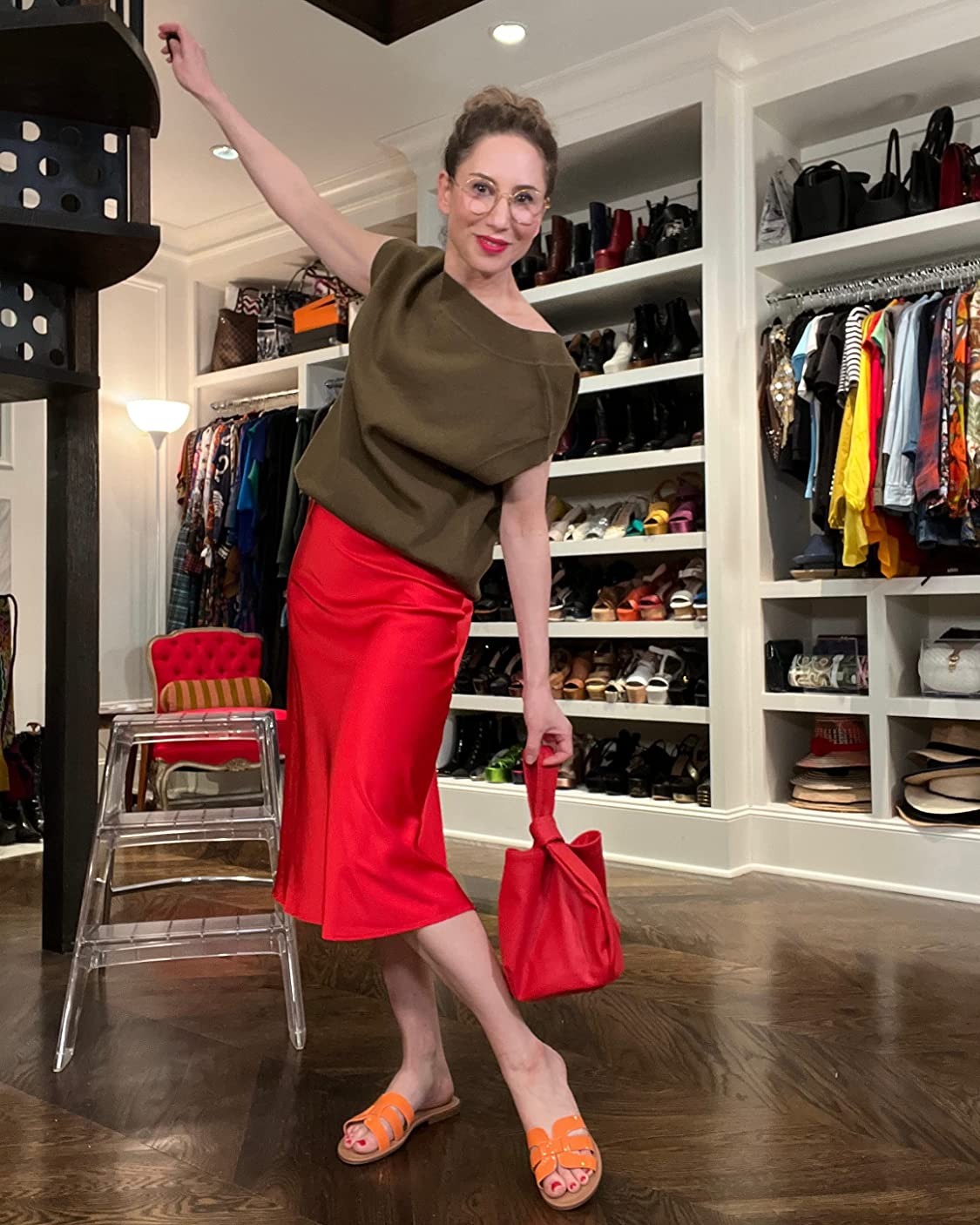 Carlo also used several of The Drop's staples for inspiration, like a silky red skirt paired with a brown sweater vest and H-band slides (Carla's pick was the orange, but there are eight patterns and colours available) and the small tote bag in nine different colours. All of these pieces are available to Canadian shoppers on The Drop… before they sell out, too.