From headgear to fried plantains, the Fort St. John community got a taste of African culture at the library on Saturday as part of the Pan African Caribbean Association's Black History Month celebrations.
After watching a short video about Viola Desmond, who helped start the civil rights movement in Canada when she refused to leave a whites-only area of a Nova Scotia theatre in 1946, Fort St. John kids got to learn how to sing "Head, Shoulders, Knees and Toes" in Swahili, try on traditional African attire, and eat cultural foods.
The library event was one of three Black History Month events offered throughout the day to celebrate diversity and learn about African culture.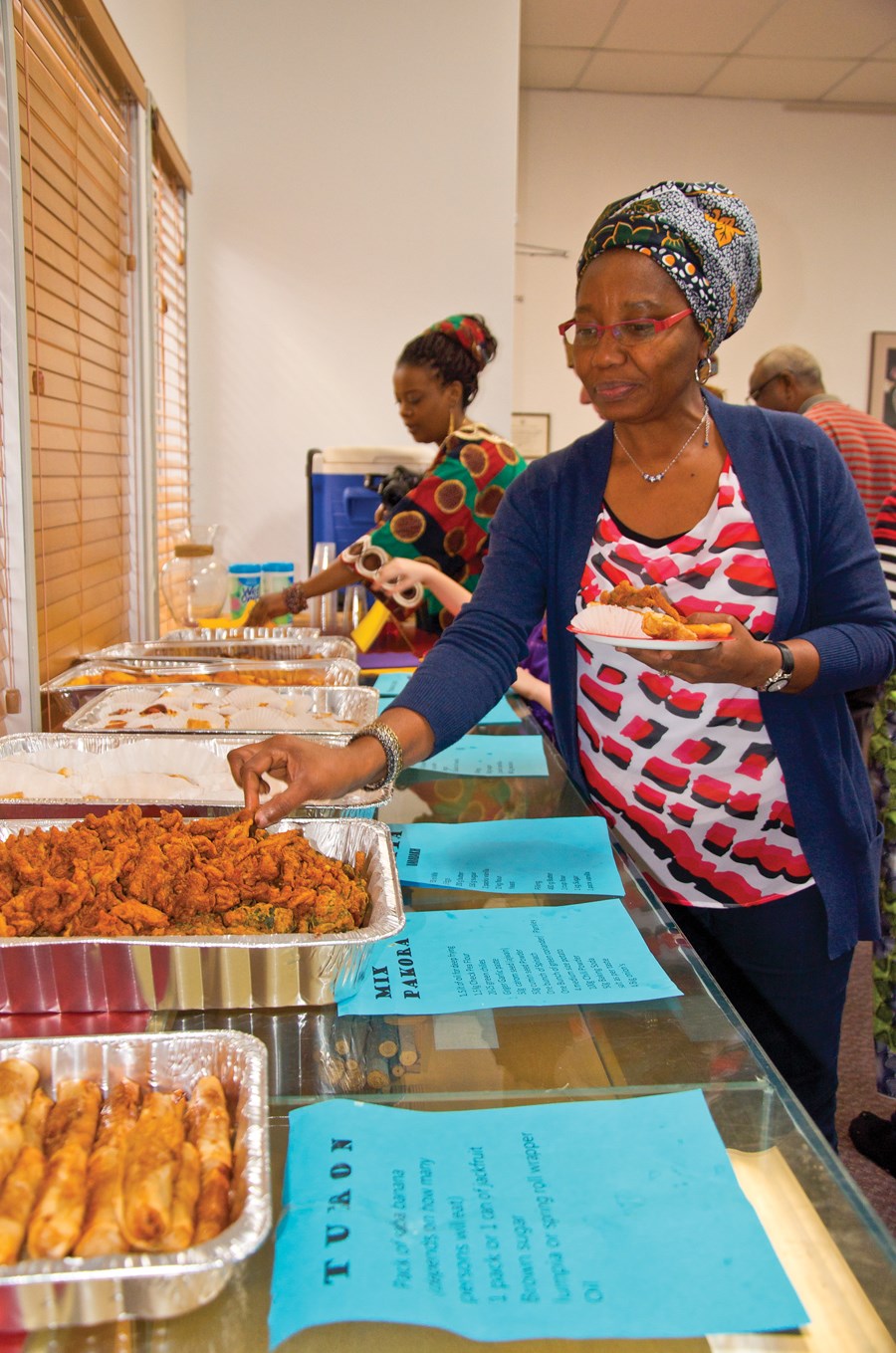 "Every year we celebrate Black History Month, and we want to be part of the community and also make the community understand what Africans are all about: what their lifestyle and what their fashion is like, what their cuisine is. We want to contribute to the community so we look forward to doing this every year," said Panebi Oboh, president of the Pan African Caribbean Association.
"We hope we are able to reach out to the community, make them understand what we are about and what our culture is, and also integrate into the Canadian culture."
Oboh, originally from Nigeria, has been in Fort St. John for eight years, and says the African community in Fort St. John is growing.
"When I first came there were just a handful, but right now you see lots of Africans, blacks, Caribbeans around, and that's encouraging and that's good," she said.
The library events on Saturday were well attended, according to Morgan Churchill, program co-ordinator with the library.
"It's been very fun and we've had great participation and enthusiasm from the community. I think it's just something a little bit different and just really expresses the diversity in our community and in Canada, and in our history, and in our present," she said.
It's the first time the library has partnered with the association to host the three family-friendly events, the first of which, in the morning, was Mother Goose on the Loose for infants and toddlers. The second event of the day was a "crafternoon" where participants made giraffes, and the third was a time for trying on traditional garb, enjoying cultural foods, and making beaded projects.
"It's the first time we've done something like this and I think everyone here is having a great time," Churchill said. "It's something we would love to do again."
Black History Month events kicked off in the city Feb. 2 with a viewing of Invictus, a 2009 American-South African biographical sports drama, at the Lido Theatre Feb. 2.
An essay contest for middle and high school students on how Canada's cultural diversity enriches the country was another Black History Month initiative, as was a friendly Canada versus Africa youth soccer match, which took place Feb. 10. The outcome was a tie: 4-4.
Black History Month celebrations in Fort St. John wrap up with a traditional African dinner and show featuring Juno Award winning African artist Alpha Yaya Diallo on Feb. 27 at the Immaculata Hall.
peacereporter@ahnfsj.ca