It takes a village to bring Christmas to those in need.
About 20 volunteers have been helping the Salvation Army in Fort St. John prepare and deliver more than 200 Christmas hampers this week, giving families in need a full holiday meal with all the fixings, plus toys and gifts and more.
"It's pretty exciting to be able to help that many people. They'll get a full Christmas meal, with turkey and the fixings, potatoes, pie. We'll send that off with them so they can enjoy that at home," says Executive Director Jared Braun. "And all the families with kids will be getting gifts for different age groups, thanks to all the toy drives that people have been generously putting on for us."
The Christmas kettle campaign has raised around $65,000 so far this holiday season, with a goal of $100,000. Time is still left to help the food bank too, with shelves sitting at around 90% capacity.
Anyone looking to help out can call the Northern Centre of Hope at 250-785-0506, or donate at any of the red kettles at grocery stores and retailers around town. ​
"It really helps going into the new year and the rest of the winter," said Braun.
Christmas dinner is planned at the Northern Centre of Hope on Thursday, which has been sponsored by NorthRiver Midstream.
"All our current guests and anyone else that is homeless will be welcome to join so that as many people as possible have the opportunity to celebrate Christmas together with others," said Braun. "Christmas reminds us about God who sent his son Jesus as a baby, born in a humble way to show love to all people. Jesus understands the challenges and concerns of those living in poverty and he wants them to know they are loved. We at The Salvation Army want to display that love so that everyone can believe that they matter and that they are loved."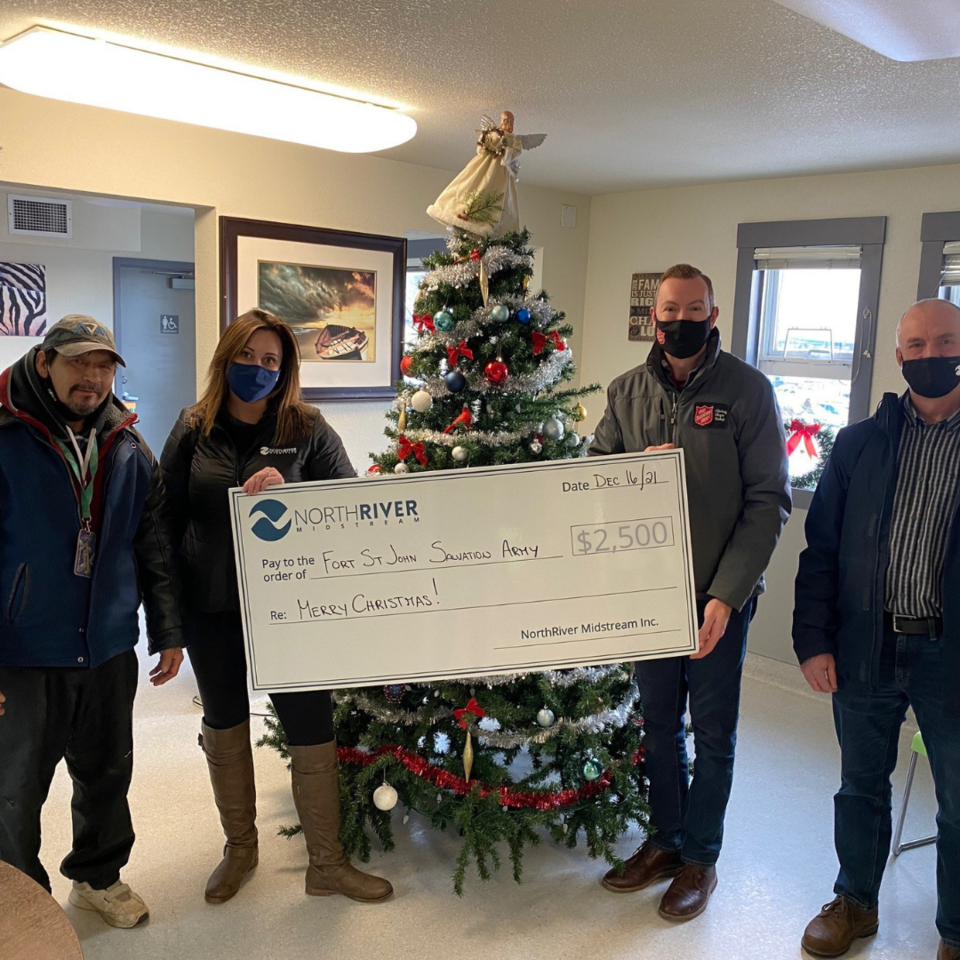 ---
Email Managing Editor Matt Preprost at editor@ahnfsj.ca
[Editor's. Note: Article updates Salvation Army phone number for interested volunteers, and corrects number of volunteers involved this year.]