While it wasn't a full house, the audience was engaged at Amnesty International's public forum in Fort St. John on Friday, Nov. 4.
The forum acted as a venue to discuss the findings of Amnesty's report Out of Sight, Out Of Mind: Gender, Indigenous Rights, and Energy Development in Northeast B.C., and had five panelists on stage as voices for various aspects of the report.
The panelists included Jacqueline Hansen of Amnesty International; Judy Maas, a former Treaty 8 tribal chief; Connie Greyeyes, an advocate for indigenous women's rights; Amanda Trotter, executive director of the Fort St. John Women's Resource Society; Inspector Mike Kurvers of the Fort St. John RCMP; and Councillor Byron Stewart representing the City of Fort St. John.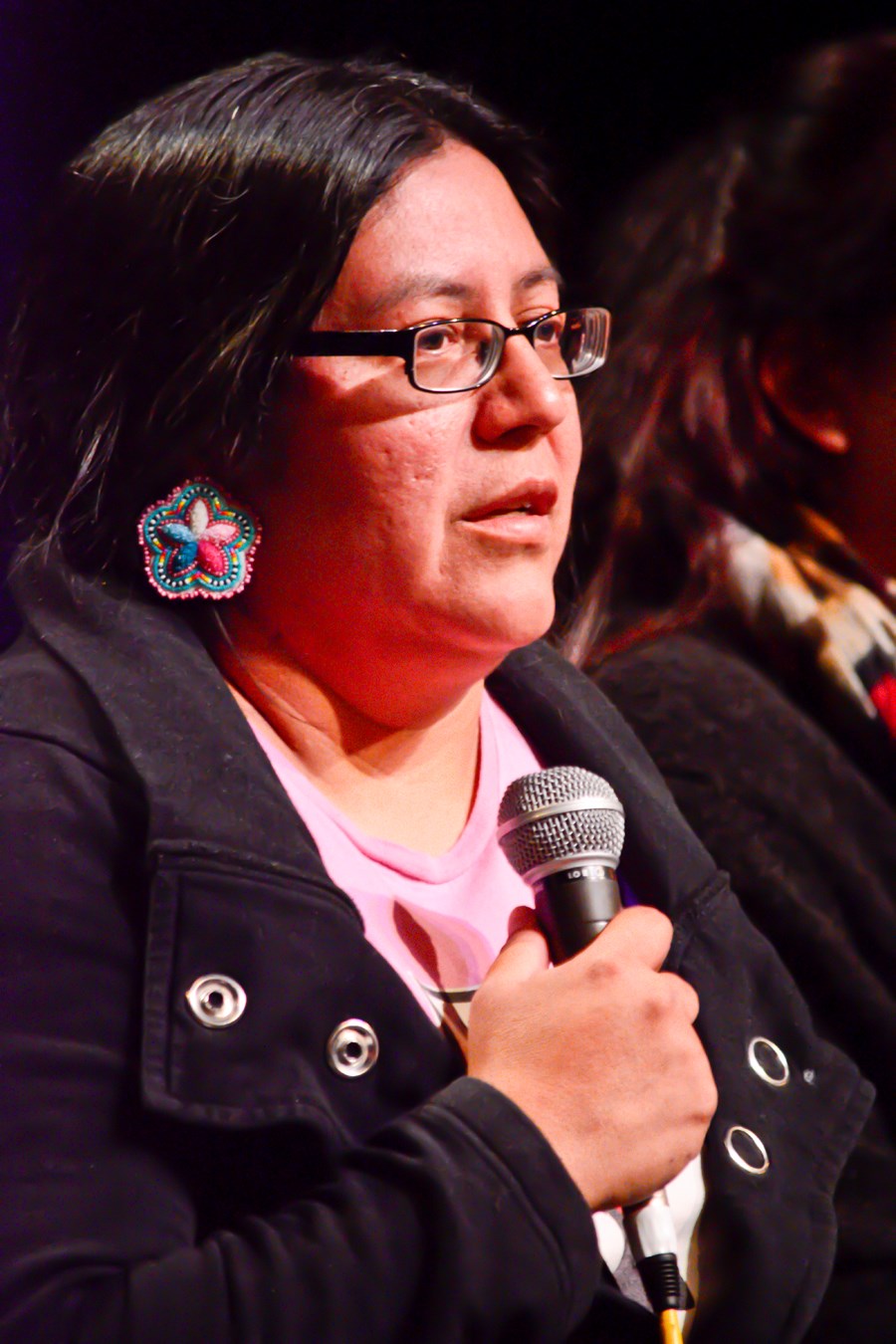 While there wasn't time to cover the entire 78-page report—audience members suggested going for another hour—certain points were highlighted as well as recommendations.
"Indigenous women and girls across Canada experience far higher rates of violence than other groups of women and girls," said Hansen, who co-authored the report. "We know that there is unintended but very serious consequences to the resource economy in Northeast B.C."
Hansen emphasized that Amnesty International isn't anti-resource development or anti-industry workers. What they are for, she said, is for human rights.
Some of the recommendations include incorporating gender-based analysis into the decision-making process for resource projects, increasing police presence to properly reflect the population, reversal of funding cuts to frontline service providers, and industry working with those service providers.
The release of the report isn't the end of Amnesty's involvement in Northeast B.C., said Hansen, adding that this is only the midway point of their work in the region.
Onus on the city
How much responsibility is on the City of Fort St. John to ensure the safety of indigenous women and girls?
That appeared to be a theme throughout the Amnesty International public forum.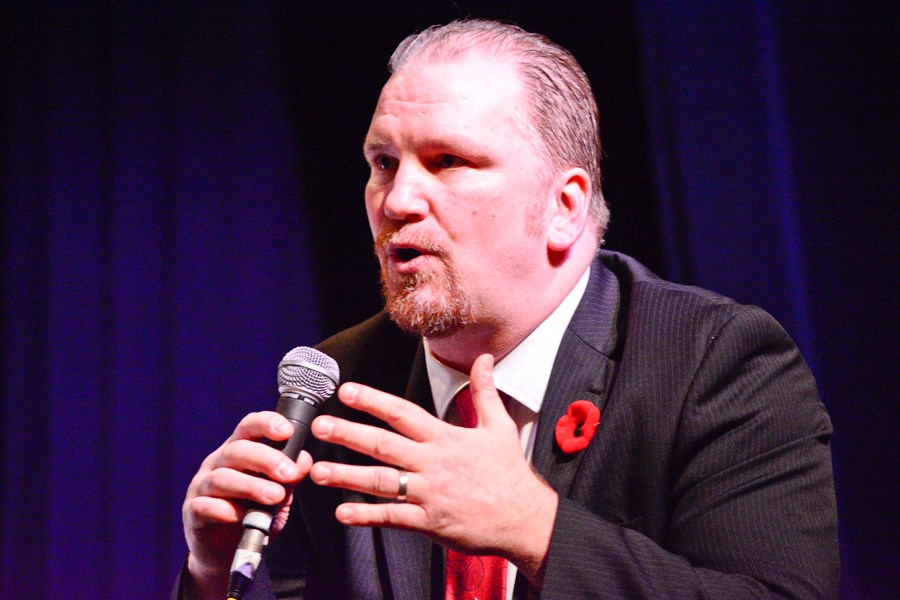 Coun. Stewart, who served on the panel as acting mayor in Lori Ackerman's absence, outlined the boundaries of the city's jurisdiction. Inside those boundaries, the city plans for infrastructure and development, while offering tax exemptions and grants to service providers in the city.
"We have long conversations about how we can disperse those dollars to meet the most needs of our community," Stewart said.
Outside city borders, many different levels of government, including the province, Ottawa, the regional district, and area First Nations, become intertwined in dealing with issues, Stewart noted. He added the city will be working with the soon-to-be-launched Community Development Institute to develop a social policy framework to identify and address social service gaps in the community.
"They will work with us as a city to create a framework that is going to help us move in a healthier, safer direction," Stewart said. "We will want the public's input on this project."
But that wasn't enough for some audience members, as pointed out during the question-and-answer portion of the forum.
"You have a 50 year plan for water and pipes, but you don't have a 50 year plan for our girls, for our women, and we can't afford to keep going on like this," said one woman, Helen Knott, to Stewart.
Another audience member, Yvonne Tupper, echoed the sentiment, noting that despite many First Nations people living on reserves, they have been in the region "since time immemorial," and that they are still part of the community.
"We still come here, we still shop here, we still live here, our kids go to school here," Tupper said. "I want to see more language, I want to see more signs, I want to see more flags."
Stewart acknowledged the concerns.
"I grew up in this community, I'm not blind to the racial slurs and racial tension that has always been here, unfortunately," he said. "The only way that is going to change is by understanding, and the only way to understand is to start talking."
Another audience member suggested forming an indigenous advisory committee to work with city council to address the issues being presented.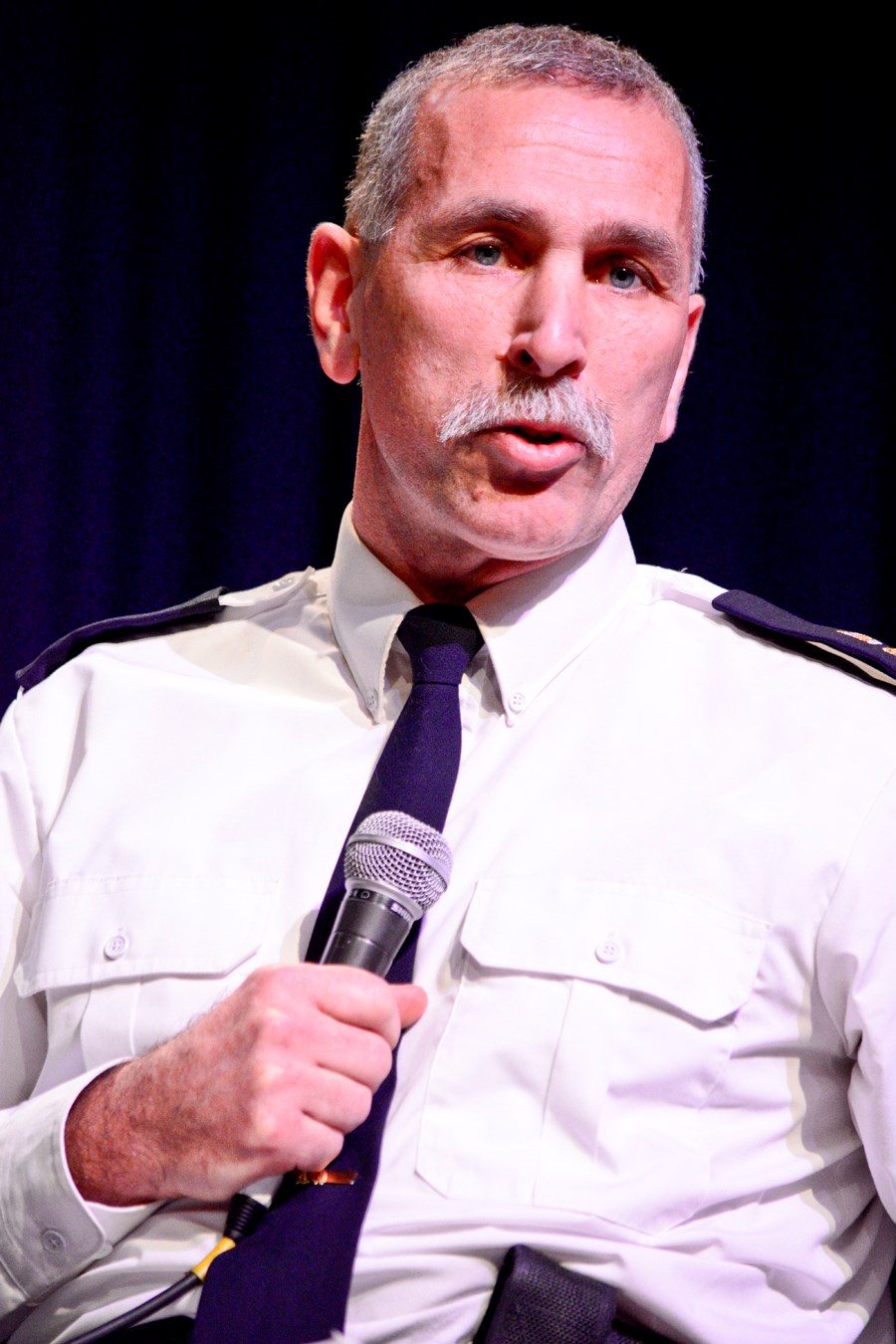 Learning to trust police
Calls for justice for missing and murdered indigenous people were also raised.
Inspector Mike Kurvers, detachment commander for the Fort St. John RCMP, spoke about the role of police in the community, particularly in dealing with the shadow population of transient workers who come through the area to work in the oil patch.
"We are aware of it, we understand it, but from a police perspective it hasn't impacted the detachment to date. We still get the same number of calls and … treat each call on its own merits," Kurvers said.
Police try to work with community and local governments to address problems, citing the work being done in Pink Mountain as an example of that, he added.
During the question period, Tupper demanded to know why nothing had been done about deaths on First Nation reserves.
"What happens to the RCMP in Blueberry, in Doig, in the Halfway? We had a murdered women in Halfway, what about her case? What about the murdered man in Doig River, where's his justice? I'm tired of these murders and I'm tired of these funerals, and yes, life happens, but what are we going to do about it?"
Fort St. John RCMP jurisdiction extends as far north as Sikanni Chief, Kurvers said, noting that the detachment has two officers that are dedicated to attending Blueberry River, Doig and Halfway First Nations. The positions are rotated out every few years to give other members the opportunity to work with First Nations, he said, adding the detachment meets with chiefs and councils to address issues and set priorities.
"The skills they've (the officers) learned … is brought back to the watches and brought to the other members," Kurvers said.