A virtual celebration of life for Adaura Cayford will be held this Saturday.
Adaura died July 1 after a nearly year-long battle with a rare type of brain cancer called diffuse intrinsic pontine glioma (DIPG). She was 9, and just 25 days shy of her 10th birthday.
Adaura's story prompted an outpouring of community support, and numerous efforts to cover the cost of medications, and to also raise the hundreds of thousands of dollars that were needed for a potentially life-saving treatment in trial stages overseas.
"We kept hope all the way to the end," said Isabelle Cayford, Adaura's mom.
The celebration of life will start at 1 p.m., and will be broadcast through the Hamre's Funeral Chapel and Adaura's Brave Fight pages on Facebook. A vehicle parade up the Alaska Highway will follow.
DIPG is a particularly nasty, incurable cancer, more like a liquid than a mass, and absorbed by the nerves. The cancer squeezes those nerves, cutting senses and vitals one at a time if its growth isn't halted and reversed. Surgical removal isn't an option, and young Adaura toughed it through dozens of rounds of radiation and treatment after she was diagnosed in August 2019.
Though she struggled in her last week, Adaura didn't pass in pain, her mother said.
She was in good spirits and surrounded by family on Canada Day, and still got to celebrate her 10th birthday — balloons and cake and dancing and fireworks.
"We were all together. We had her in our arms and she had her last breath," Cayford said. "It was very peaceful. After her last breath, she was smiling."
"It was a blessing because we had so many things we wanted to tell her, but we didn't want to scare her. It was a blessing for us to make our peace and goodbye for her," she said.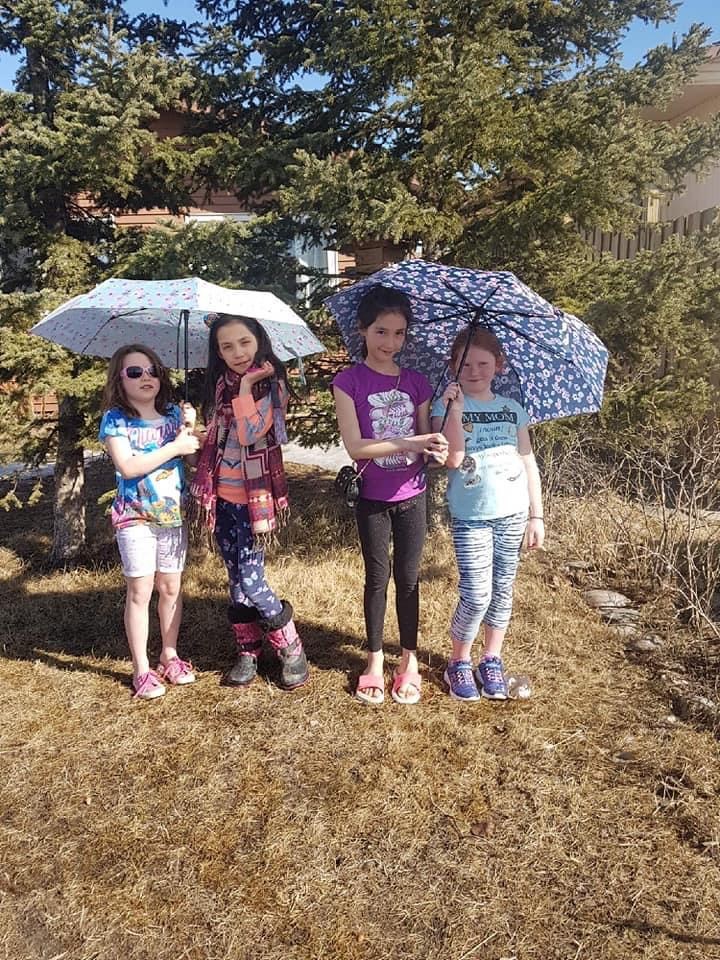 The week before she passed, Adaura got to hang out with her three best friends, Brianne, Natalya, and Rhyden, and joined them for a walk on the trails around the Fish Creek area. The family had to be extra diligent with social distancing through the COVID-19 pandemic, and a pen pal campaign was launched in April to help Adaura through it.
"They had a good laugh," Cayford said. "She was waiting for that."
Saturday's celebration will honour Adaura's life, and will lay the groundwork of the hard work that's yet to come.
Cayford plans to start a charitable foundation in Adaura's name, and raise awareness and funds for DIPG research and services to support other young children and families fighting the cancer.
"She chose us and she gave us a lot of love, and taught us to be brave and strong and to never give up. So we got to do this," Cayford said. "I promised her I was going to go far with her name, and I will."
A vehicle parade is planned to start around 3 p.m. after the celebration of life services.
The parade will drive from the Charlie Lake church to Mile 72 and the Shepherd's Inn area, where the Cayford family lives. Everyone is encouraged to wear purple, Adaura's favourite colour.
"Everybody can wave and say hi from their window," Cayford said.
Cards and remembrances can also be delivered to the Canadian Grind coffee shop on 100 Avenue.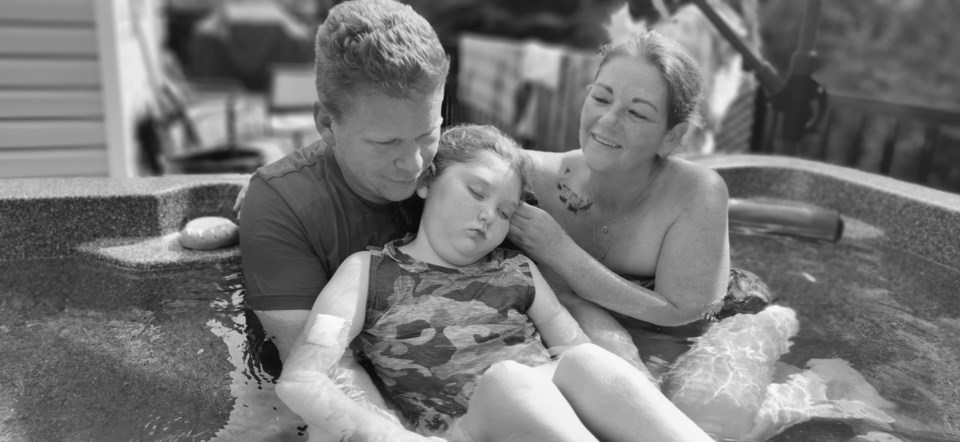 Email Managing Editor Matt Preprost at editor@ahnfsj.ca.