The City of Fort St. John says road closures for the 100 Street rebuild will be adjusted starting Sunday, June 26.
In a release, the city says 101 Avenue will be closed as work continues, while 99 Avenue will reopen. The city says the 99 Avenue intersection has been paved, however, the city says it continues to be an active construction area.
The city says construction "continues to be on schedule for completion this fall."
All affected businesses remain open, according to the city. A detour is in place via 98 and 102 streets between 99 and 101 avenues.
---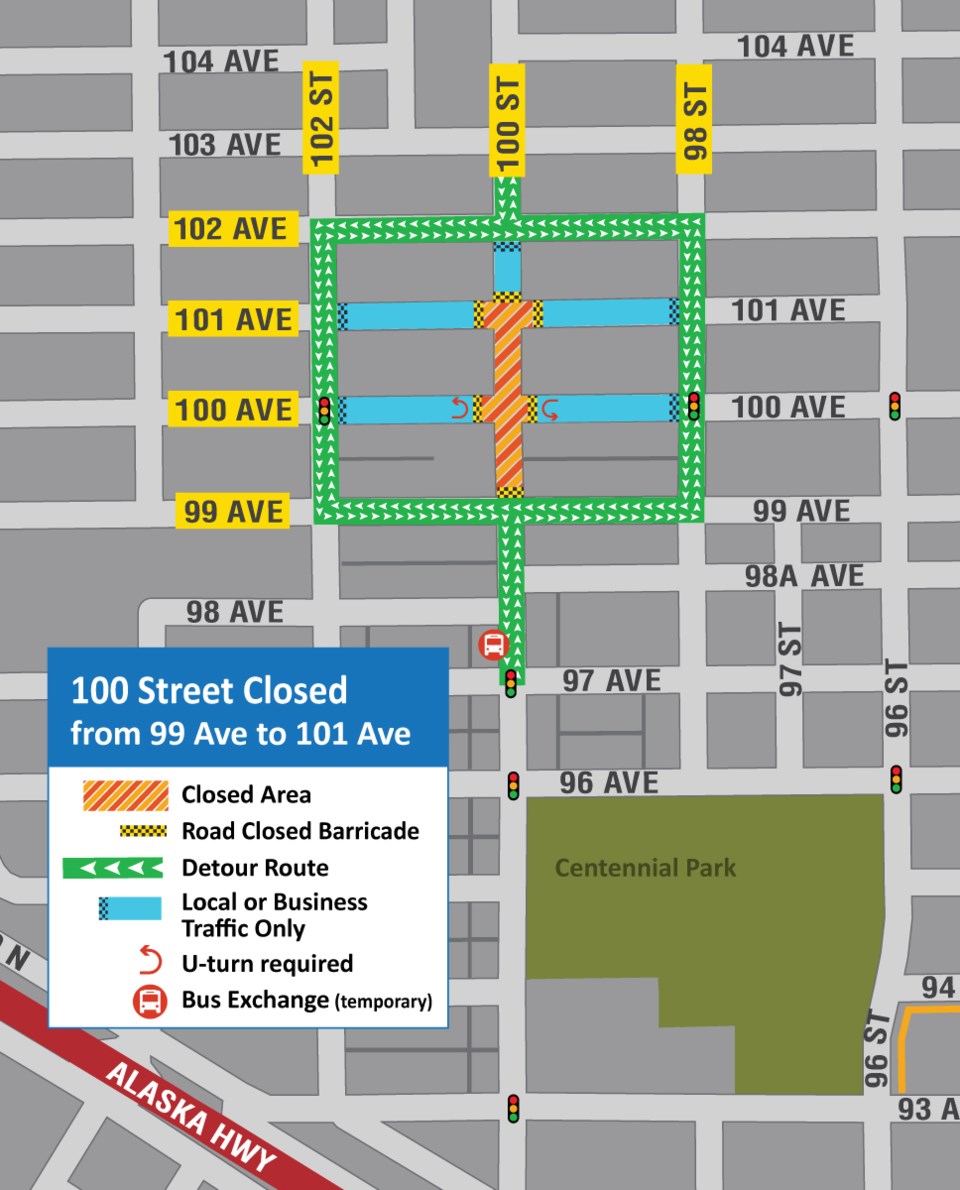 ---
This is the third phase of the multi-year rebuild of 100 Street to replace underground water and sewer lines the city says were installed in the 1940s and 1950s.
Knappett Industries, which built the first two phases between 96 and 99 avenues, has the $9.22-million tender for construction this year, approved by city council in March.
City council approved a finalized plan for the 100 Street rebuild through downtown in 2019. Work is planned to continue up to 105 Avenue over the next several years.
---
Have a story or opinion to share? Email your letters to editor@ahnfsj.ca