The city has unveiled the public art that will be featured at the new festival plaza under construction at Centennial Park.
Artists were invited to submit concepts to adorn the fire obelisks that will be installed around a performance space at the plaza. Each obelisk features gas-fueled cauldron within an enclosed steel structure to illuminate the imagery and provide heat to spectators.
The city says more than a dozen entries were received from local artists, with a three-member selection panel selecting the following four winners:
Kristyn Kerr: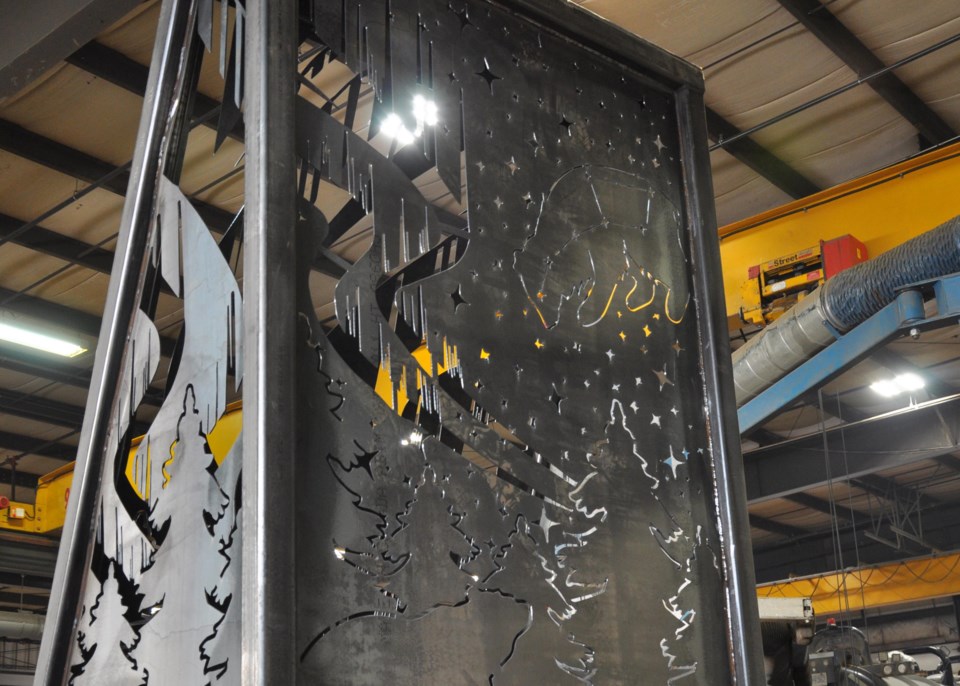 Joely Percival: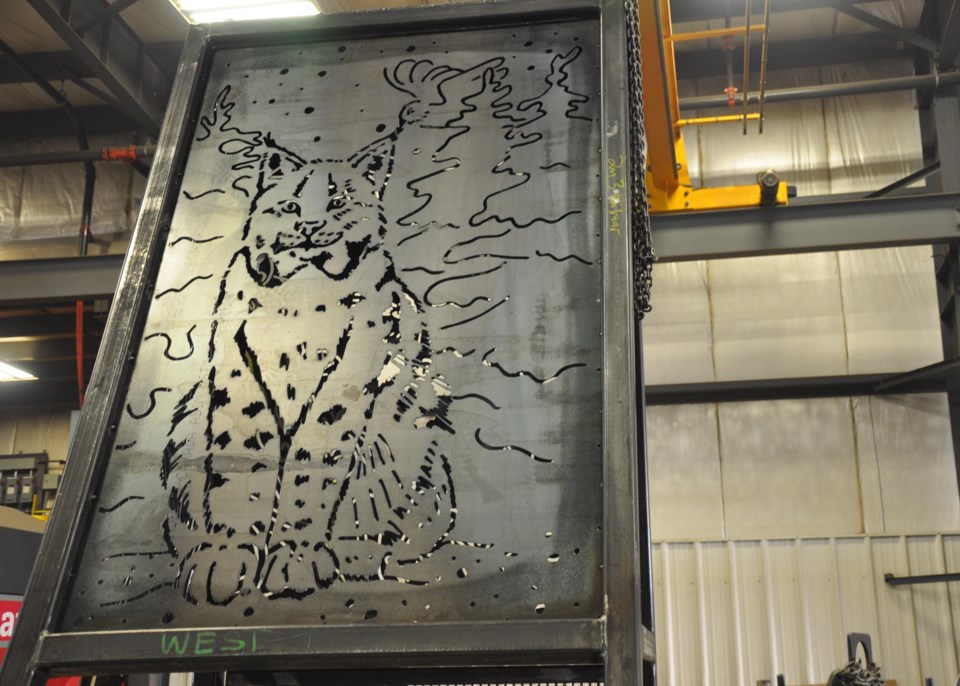 Ovvian Castrillo Hill: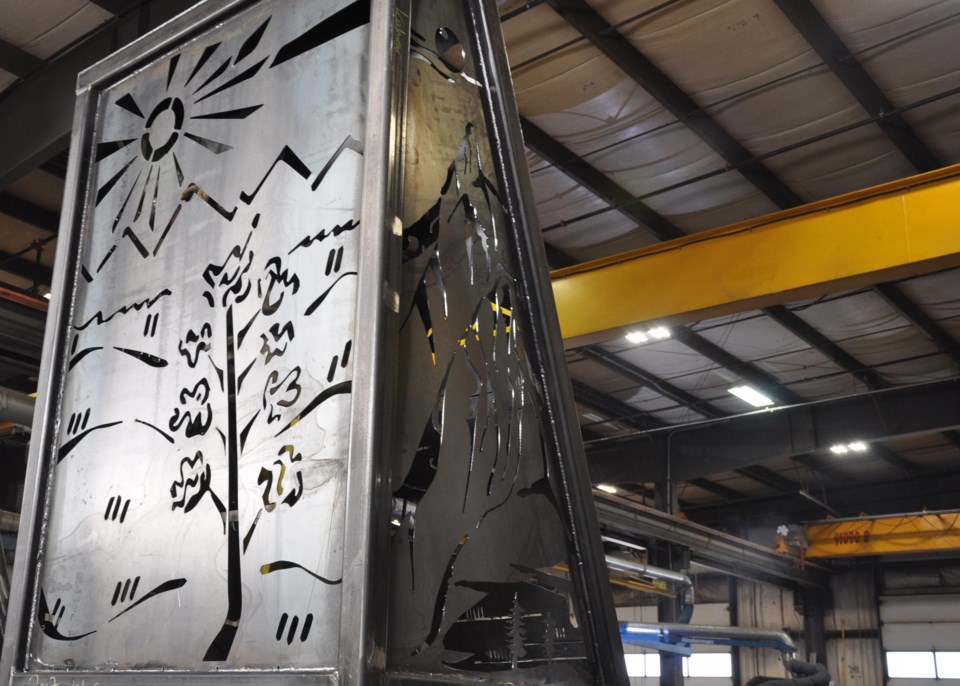 Alison Newth: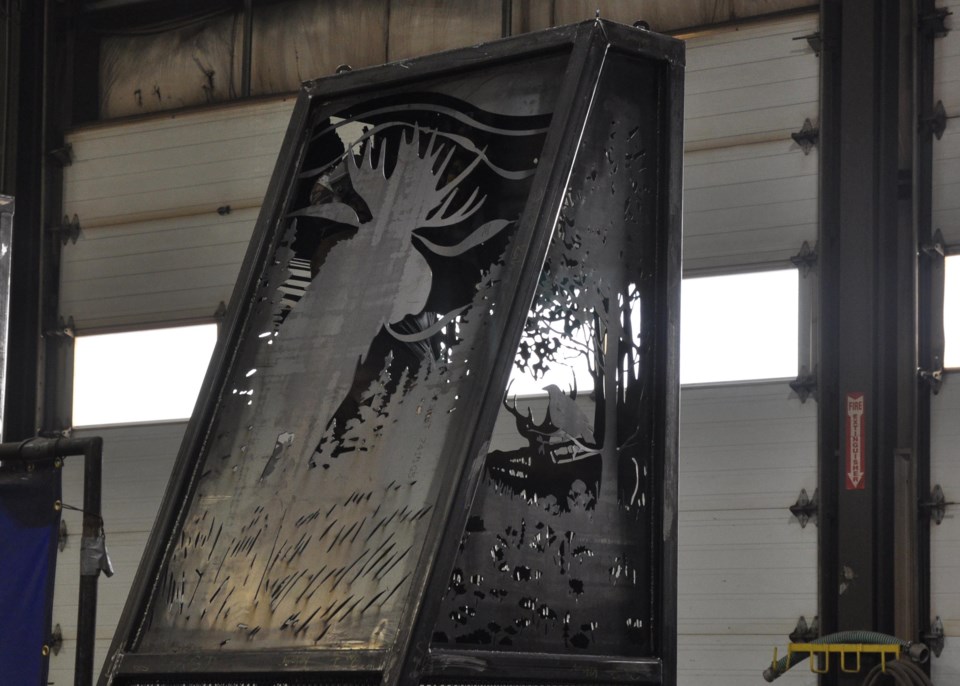 Each artist received a $2,000 honourarium, and the obelisks were fabricated by Arctech Welding and Machining, and will be installed soon, the city said. 
"The quality of the submissions for this art competition was truly spectacular," said Mayor Lori Ackerman in a statement. "The four winning artists were able to create unique designs that capture the beauty of Fort St. John and we cannot wait to showcase these creations."
The plaza will also feature eight leaning wood poles mimicking the placement of natural wood poles as the skeleton structure of a teepee, as well as artistic paving patterns with a variety of coloured concrete surfaces, including a coloured river that mimics the alignment of the Peace River, and bronze paw prints to replicate true gaits and spacing of each animal.
Email Managing Editor Matt Preprost at editor@ahnfsj.ca.