At least 15 people have died of a drug overdose in Northeast B.C. so far this year, and residents and social agencies came together last week for a series of events to talk about deadly drug habits, and the work being done to improve supports for those struggling with substance abuse.
"This is widespread throughout our society in Fort St. John, this is not based on poverty or this or that. Use is happening behind closed doors without people necessarily being aware," said Amanda Trotter, executive director of the Women's Resource Society.
"It's a secret habit, and part of what Overdose Awareness Week is about is let's talk about the secret habits. Let's be able to give people the opportunity to ask for help if they need, and let's let them know we do have the resources out there to assist them. They do not have to have this secret alone because it's liable to kill them."
The Women's Resource Society is just one of around two dozen community groups and health agencies that have formed a Community Action Team in Fort St. John, with the help of $100,000 in funding from the province.
Its purpose is to get the groups working together to address prevention, intervention, treatment, and aftercare measures in the city — what's already here, and what more is needed to help.
It makes for a community-led response, to make sure those who are struggling can get help without judgment, to make sure frontline workers aren't burning out, and to make sure residents are engaged and willing to reset their attitudes about addiction and mental health in the community.
"As unfortunate as it is, it's kind of human nature to judge what we don't know and what feels foreign to us," said Julianne Kucheran, a community consultant with Urban Matters who's working as project manager for the action team.
"I even found myself, years ago with people in my life that struggled with addictions or mental health, or things I never had experience with, coming from a place where I didn't understand. So there was blame, and there was stigmatization and judgment."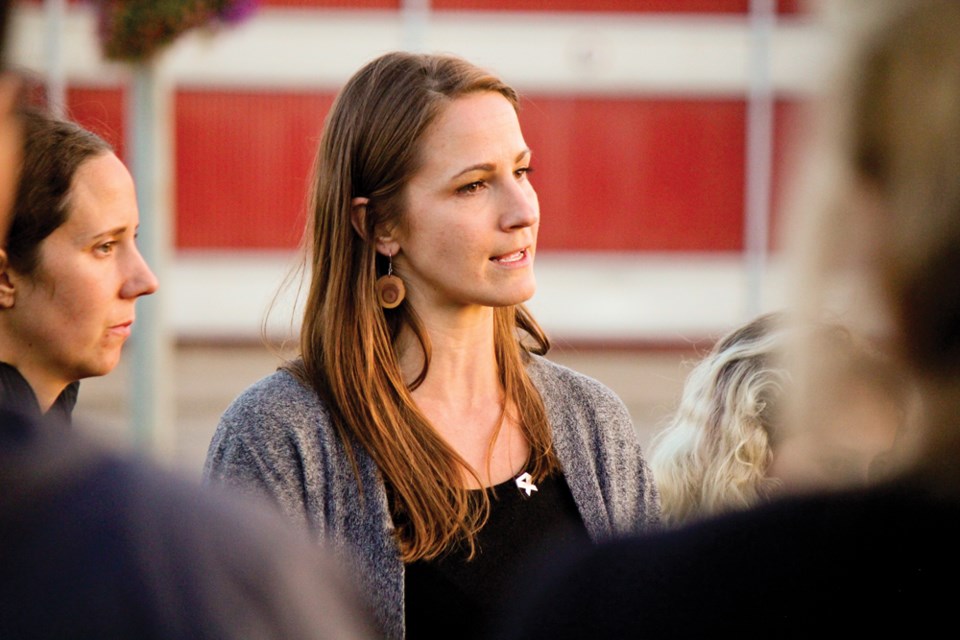 Fighting addiction is a complex issue — one with a battle front against stigma, and another against the drug supply, says Dr. Jong Kim, medical health officer for Northern Health.
Addiction is most often driven by trauma — on the medical side, Kim acknowledges a better job must be done by doctors in prescribing opioid drugs, the traditional entry point for addiction. But cracking down on prescriptions without dealing with the addictions they've caused, people will continue to be driven to the illegal market. That's where deadly drugs such as fentanyl are increasingly poisoning the supply.
"Fentanyl is so cheap to produce and it's getting into other illicit drugs," Kim said. "Any kind of illicit drug user, not just opioid users, are at a risk."
People fighting addictions need the support, training, and resources to not only help themselves, but others, Kim said. That helps to identify people at risk and inform the team's decision making.
"People can come out, and remove themselves from isolation and high risk environments to connect with supports and people," he said.
Still, the issue is always evolving, and in the illicit drug trade, there's always something new on the market. That's why getting funding is key for the north, Trotter said.
"There's so many more resources down south and they can respond very quickly. It takes us a long time to make a case here," she said.
"The drugs move much quicker than the supports do. Each spring, there's some kind of new synthetic that comes out. We can start reading reports about it happening in Kelowna, Vancouver, wherever, and … within three days it's here, the drug is here.
"We have a crisis. Any lives lost through one particular thing is a crisis. We need to make sure the funding gets up here in the north so that we can provide the services that we need and provide the additional support." 
Email Managing Editor Matt Preprost at editor@ahnfsj.ca.