The Fort St. John Petroleum Association honoured two community members last month for their contributions to the oil and gas industry.
Dave Wallace was named Oilman of the Year for exceptional dedication and service to the oil and gas industry, and Jack Wilson received the Ivor Miller Award for exceptional dedication and service to the Petroleum Association.
Dave Wallace - Oilman of the Year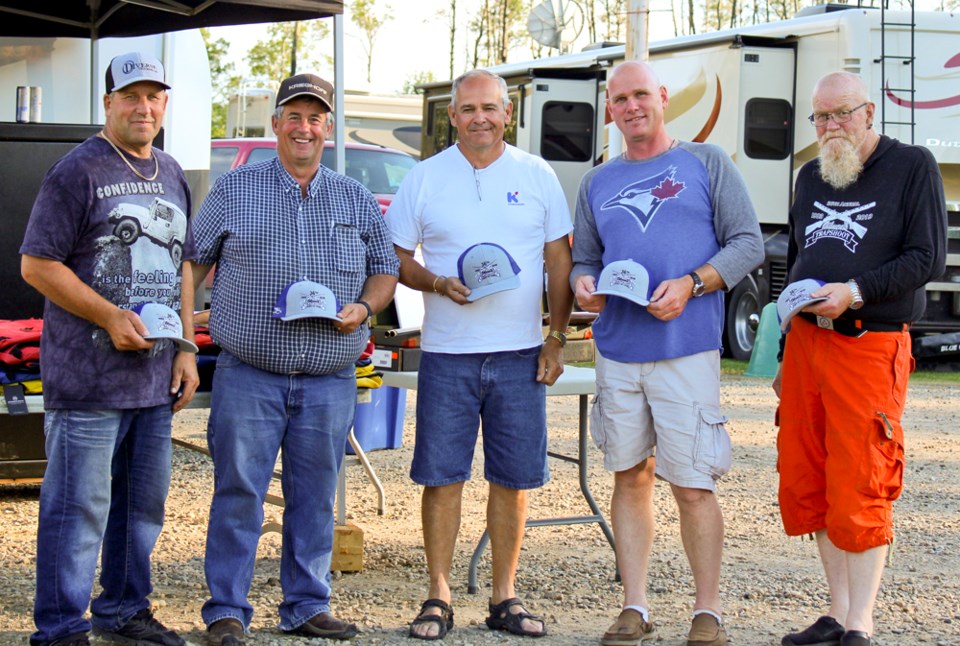 Dave Wallace moved to Fort St. John in the fall of 1966. He completed his schooling here and upon graduation immediately went to work in the oil patch.
He started working pipelines in 1975, moved to the drilling rigs in 1977 where he sold rock bits and drilling tools, and then eventually the supply distribution business in 1979. He spent the next 35 years working with CE Franklin and left the company as Senior Vice President when the company sold in 2014.
With not being quite ready to retire, he went to work for Baron Oilfield and remained there until his full retirement in May of 2018.
Although he travelled a lot with his work, Fort St. John was always home and he was proud of that.
He has been a member in good standing since joining the Fort St John Petroleum Club in 1977. He served on the club executive in the early years and then got involved with the various club event committees. He served on the following committees:
Golf tournament - 5 years on committee and chairman once;
Kids picnic - 3 years on committee and chairman once;
Bonspiel - 6 years on committee, chairman twice;
Trapshoot - 18 years on committee, chairman five times.
In addition to his commitment to the Fort St. John Petroleum Association, he also served on other multiple boards in the province and community. Some of these are:
President/Director, Fort St. John Curling Club
Director at Lake Point Golf & Country Club
Member of the Fort St John Airport Advisory Council
Director, North Peace Rod & Gun Club
Member of Northern BC Mayor's Coalition Task Force
Board member of Energy Services BC
Board member of ICBA (Independent Contractors Business Association)
Jack Wilson - Ivor Miller Award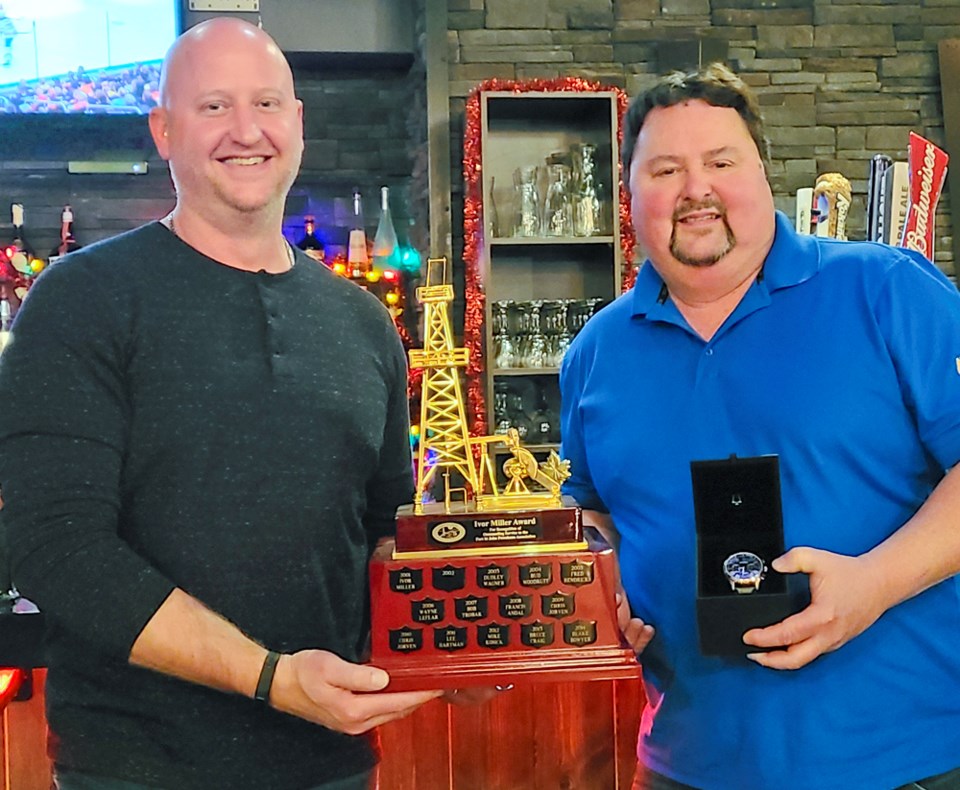 Jack Wilson first came to Fort St. John in 1973. He started working at the Co-Op grocery department, and then moved on to GNF Construction building houses.
Following the money trail, he went pipelining with Ron and Don Chase, and after that to G and E Enterprises, then to Braidnor, with Lindsay Millions, and on to Muskeg, before finally finishing pipelining with Surerus on the Peace Hills running side boom. After that, he had Marathon Express with his sister, then Peacock, and Jerack, and now he has been at JL Filtration for the last 17 years.
He has worked on various committees for the Petroleum Association: the Hockey committee since 2015, and the Golf committee since 2015.
He is tireless in his commitment to running these events and continues to work and support all our events. With his hard work our functions have been very successful. He works on these committees today and we hope he will continue for some time in the future.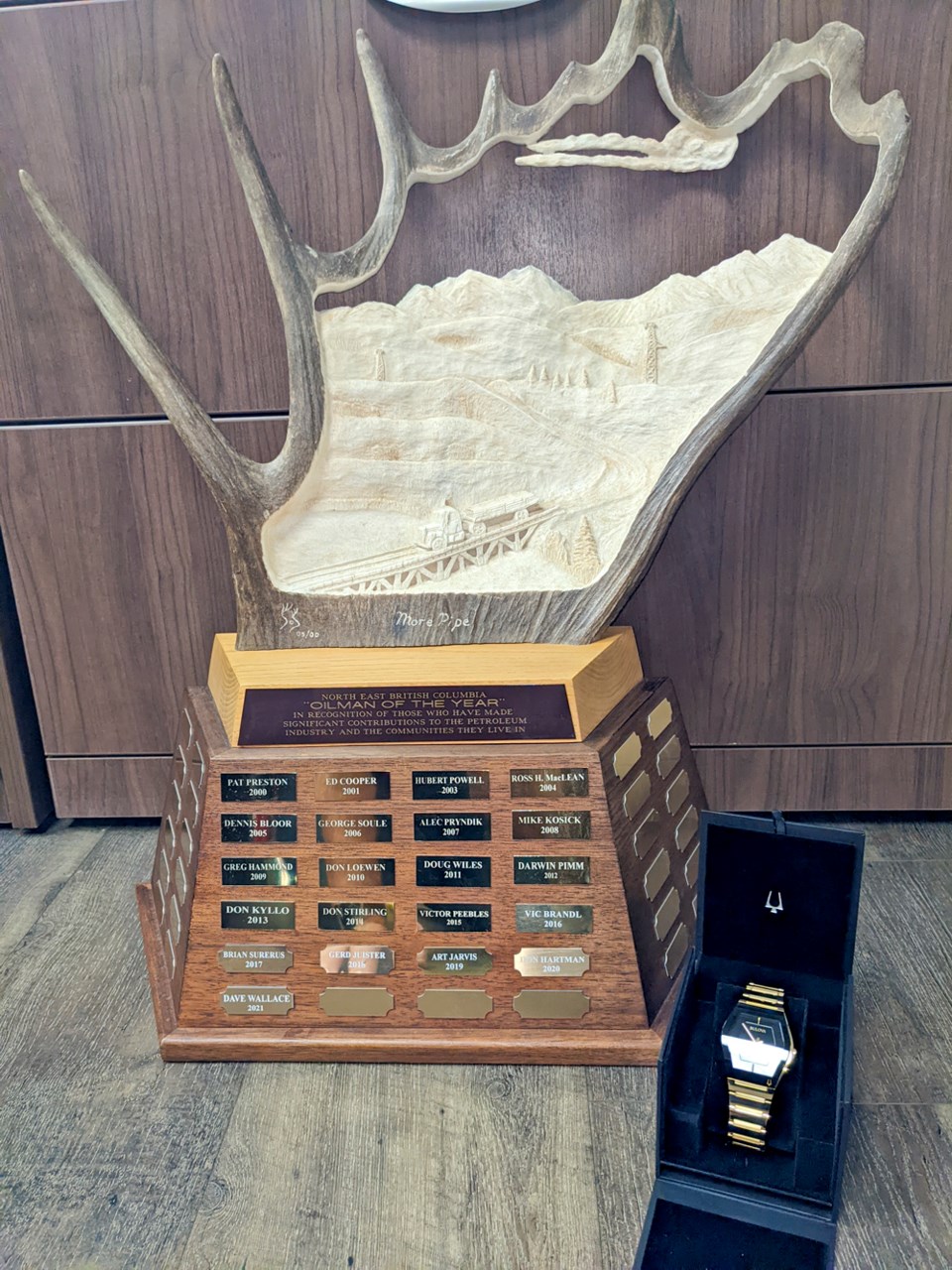 ---
Email Managing Editor Matt Preprost at editor@ahnfsj.ca