Former Fort St. John teacher Paul Pearson died in Victoria on April 1 due to health complications caused by COVID-19, his friends and family say.
Pearson was 85, and taught music and German at North Peace Secondary School during the 1970s and 80s before he retired in the early 1990s.
Family friend and former student Megan Landels said the tragedy was sudden and unexpected. Pearson had been taken to hospital days earlier on an unrelated call after falling at his home. But doctors discovered he also had a fever. Pearson was swabbed and tested positive for the novel coronavirus that has caused the global COVID-19 pandemic. With an underlying heart condition, his health quickly declined.
"He wasn't feeling unwell. He didn't have all of the symptoms for COVID," said Landels, who is administering Pearson's estate. "It's very surreal. He had underlying health conditions but he was well and enjoying life, being his typical self. It was hard. It was fast for sure."
It's believed Pearson was exposed to the virus through community transmission, and he is one of 48 deaths so far reported in B.C. Across the province, more than 1,300 people have tested positive for COVID-19, while 838 people have recovered. Still, there are 135 patients hospitalized, and 61 of them in critical or intensive care, including four in northern B.C.
It's not known where or how Pearson came in contact with the virus. He hadn't been to church in some time, and the only places he had recently visited were the grocery store and the doctor's office, family said.
"It's really important to communicate that COVID is on our doorsteps. It's out there and it's killing our older population. If it can happen to Paul, it can happen to anyone," Landels said. "The news is scary. The stats don't make it feel real. The stats are real people, with people who love them."
Seniors are among the most vulnerable to a serious health complication or death due to COVID-19. In B.C., the median age of those hospitalized is 68 years, and the median age of those who have died is 86. Nationally, roughly one-third of cases are 60 years or older.
This week, provincial health officer Dr. Bonnie Henry and Health Minister Adrian Dix urged British Columbians not to travel and gather as a number of religious holidays draw near, including Passover, the Easter long weekend, and Ramadan.
"Now is our time that we need to pay special attention to our elders and seniors," Dr. Henry said. "Our elders hold our history, our language, and our traditions, and are a precious part of our communities around this province. Through these celebrations over the coming weeks, please keep that in mind so that we can maintain our safe distance to protect them."
'Booming voice'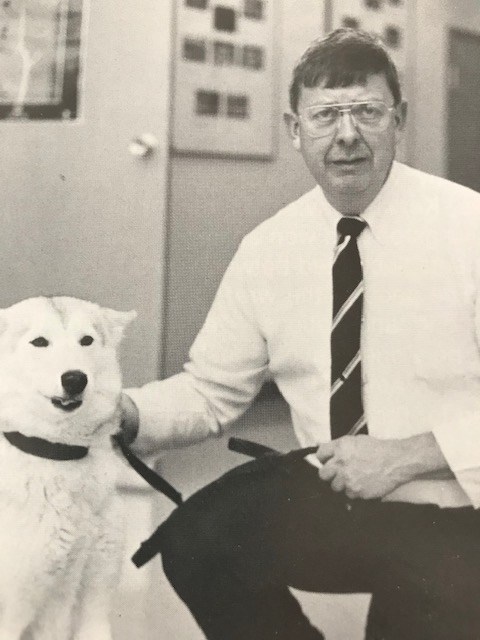 Pearson was predeceased by two older sisters and his parents, and never married. He is survived by five nieces and two nephews, all living in the U.S.
Pearson was born in Wisconsin, graduated from the University of Oregon, and moved to Fort St. John in the early 1970s after he spent time teaching in the U.S. and in Germany. He was a Master in both music and German, and arrived in the Peace with two Master's degrees. He was also a prestigious Fulbright Scholar and coached hockey.
Pearson picked up music when he was young; after he saw his sisters hauling their heavy tuba and cello to and from school, he chose to start with the flute, his niece Kathryn MacNeil said.
"When he went to join the band, he went with the smallest instrument possible so he didn't have to lug it around," said MacNeil, who lives in Alabama.
But he was also a self-taught pianist and a great organist known by many in the city and around the world. When he visited with MacNeil and her family in Germany years ago, she had him play at the Worms Cathedral, the same church where the Protestant reformer Martin Luther was declared a heretic in 1521.
"We shared a bond of faith together. That kept us so close. He was probably the most faithful man I knew," MacNeil said.
Pearson was just as much a history buff. MacNeil recalled when Pearson once took her to the Pittock Mansion and museum in Portland when she was a young girl. "He took me there and bought me a book, a soft cover history book, which he loved," she recalled. "I got that in fourth or fifth grade. I still have that book today."
At the old North Peace high school in the early 1980s, students could hear Pearson's voice clearly from his band room down the hall. "You could hear his booming voice," Landels recalled. "It was always just good humour. It was lovely."
Landels grew to know Pearson outside the classroom through her parents, also teachers, and they became good friends. Pearson was deeply spiritual, and had a self-deprecating sense of humour, she said.
"He was a creative, gentle soul," Landels said. "He always drove a convertible, even in Fort St. John."
Former colleague Rick Koechl remembers well Pearson's love for cars and the German language.
"I remember his prized 1960's convertible in impeccable shape, which only came out in the summer," Koechl said. "He was eclectic in his manner and certainly eccentric as well! He would greet you anywhere by shouting 'Gutentag' and then expect you to speak German with him."
Pearson's love of convertibles lasted until the very end — he was still driving a Mustang soft-top convertible until two weeks ago, Landels said. "He was bombing around town in that thing right until he got sick," she said.
Legacy still seen today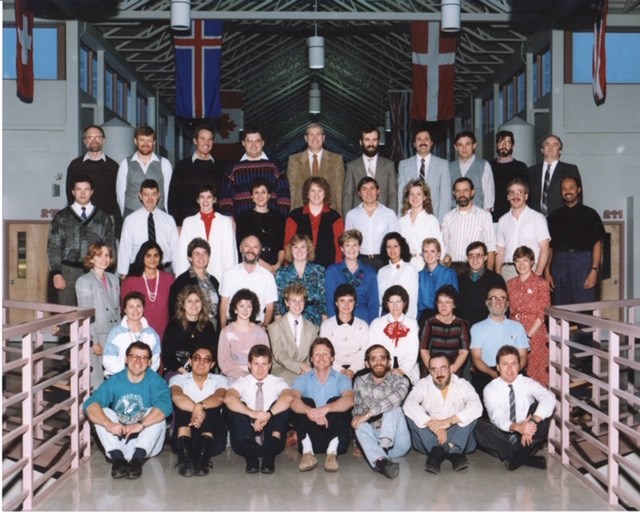 There has been an outpouring of remembrance from Pearson's former colleagues.
Don Perry said Pearson was one of the first people he met when he arrived in Fort St. John in 1980. They taught across the hall from one another.
"I'm sure that the grinding and banging in my metal shop was not music to his ears all of that time. Paul hated interruptions of any kind," said Perry. "As the years went by, Paul's German program flourished and, eventually, he dropped the band program."
When the new high school was built and opened in 1989, it was Pearson who promoted the idea of hanging the many nation flags that can still be seen in the main hall today.
"This represented the heritage and cultures of the people of the North Peace as well as dampening the sound in that large space," Perry said.
Margaret Little called Pearson 'Mr. Music Man.'
"He touched the lives of so many students with his music. His kindness and sense of humour kept everyone going," Little said.
Pearson always walked to work, remembered former school counsellor Elizabeth Calder.
"He carried dog biscuits in his pockets to share with all the neighbourhood dogs," Calder said. "He liked to entertain small groups of people and always put on a great spread."
When it came to exchange students, Pearson's training and love for languages proved invaluable. When Pearson wasn't teaching, he was coaching them on the rink.
"With his gift for languages, it was natural that Paul would take an interest in assisting international hockey players in adapting to both the school and community," Perry said. "Those students have been eternally grateful for his caring mentorship."
After he retired, Pearson purchased a condo in Victoria, bought himself a new Mustang convertible, and "lived the life he always talked about when the weather was less than desirable in Fort St. John," Perry said.
Pearson and Perry kept in touch, and wrote to each other twice in March. "He seemed to be in good spirits and was excited about acquiring new hearing aides," Perry said.
Said the Peace River North Teachers Association: "Our condolences to family and friends that knew him from this area, and still have connections to his family."
Charitable wishes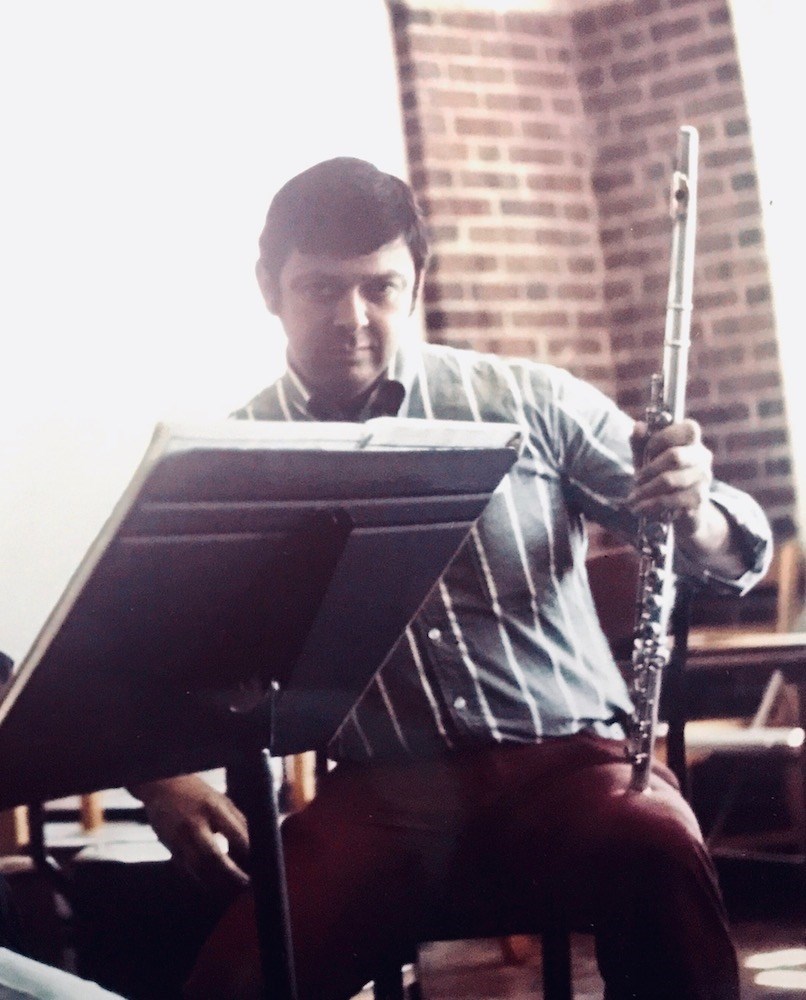 Though he was a lifelong bachelor, Pearson substituted family life with a busy social life. He played in symphonies, and hosted family and friends from around the world when they visited Victoria.
"He was a typical bachelor. He had his cool car and collected instruments," Landels said.
MacNeil, Pearson's niece, said she visited him at least twice a year, and until a few years ago, Pearson also travelled to the U.S. to visit family. "We stayed in touch all the time," she said. "He was a fabulous email person."
Pearson never missed sending several updates each year to family and friends, Perry said. "In fact, one year, he sent his Christmas letter in August, just in case he happened to forget to do so in December," he said.
Pearson was a philanthropist, and his estate includes a number of gifts to charities, Landels said.
"That was his wish. There was an awful lot of thought that went into that," she said. "It's an honour for me to be able to carry out those wishes for him."
MacNeil said her family was blessed to have Landels help take care of his affairs while they are at home in the U.S. dealing with their own pandemic.
"I never thought I wouldn't be there with him to be there and hold his hand," MacNeil said. "It's just unreal that I'm not there. I'm not going to have closure until I'm there."
Email Managing Editor Matt Preprost at editor@ahnfsj.ca.