Construction crews are working to wrap up the first phase of the Kin Park reconstruction project as winter nears.
Work on the western portion of the park began this summer, with work on the second phase on the eastern portion set to begin in 2022.
As of Wednesday, Oct. 13, the new parking lot had been paved and sod was being laid. Concrete has been poured for the multi-use rink, with the new pickleball court and a second rink set to be paved later in the week, according to city spokesperson Ryan Harvey.
---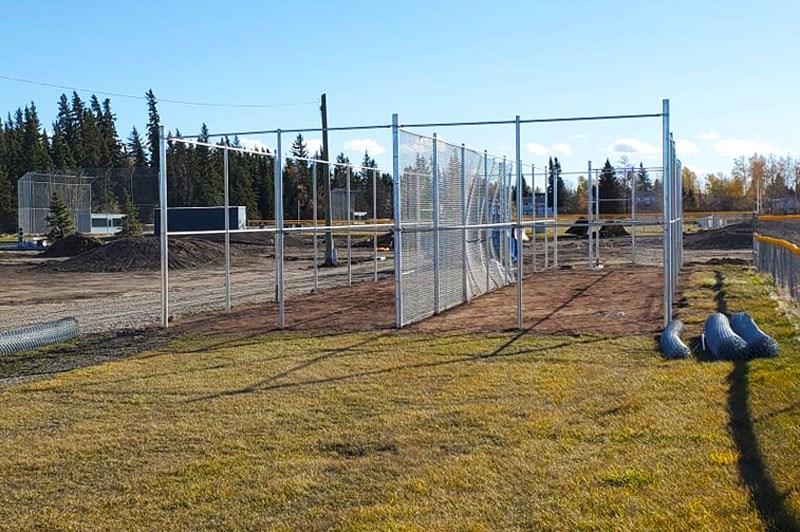 ---
Most of the trail work is done, though paving will be pushed to 2022, while fencing and mesh is being installed at the new batting cages. Harvey said there has been a delay in receiving supplies for the play pods and skate pod areas. The supplies are beginning to show up with some set to be installed this fall, though Harvey said work on those areas will continue next spring. Work is set to begin on the covered pavilion this fall as well.
The city planned to have the new outdoor rinks ready for use this winter, but work won't be completed in time.
---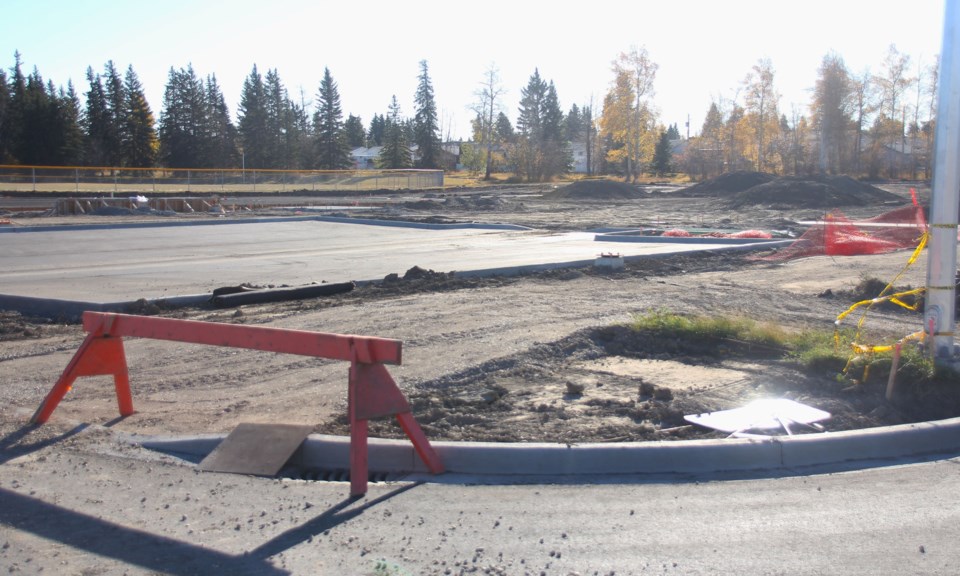 ---
"The hope was that we could use the outdoor rinks this winter, but unfortunately with some of the delays we've experienced that won't be possible. We are working on a couple alternatives to ensure those needs are met," Harvey said.
The previous outdoor rink at neighbouring Bert Ambrose school is no longer there, and is instead a construction site of its own as work continues on the realignment of 96 Street between Kin Park and Bert Ambrose.
---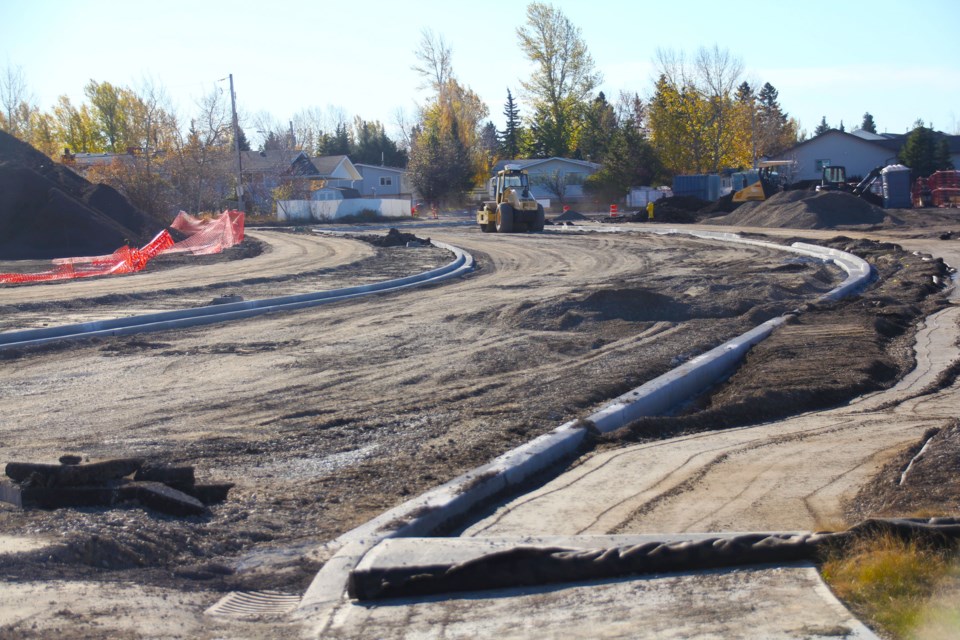 ---
"Work on the street is coming along. Workers are prepping for paving, looking to do that in the next couple days, and then it's just the finishing touches after that," said Harvey. "It will be nice when that road is back open and no longer gravel."
Work on the second phase of park upgrades will begin next year, which will include a yoga platform, a building structure with washrooms, an updated bike track, more picnic shelters, and cross country ski trails.
---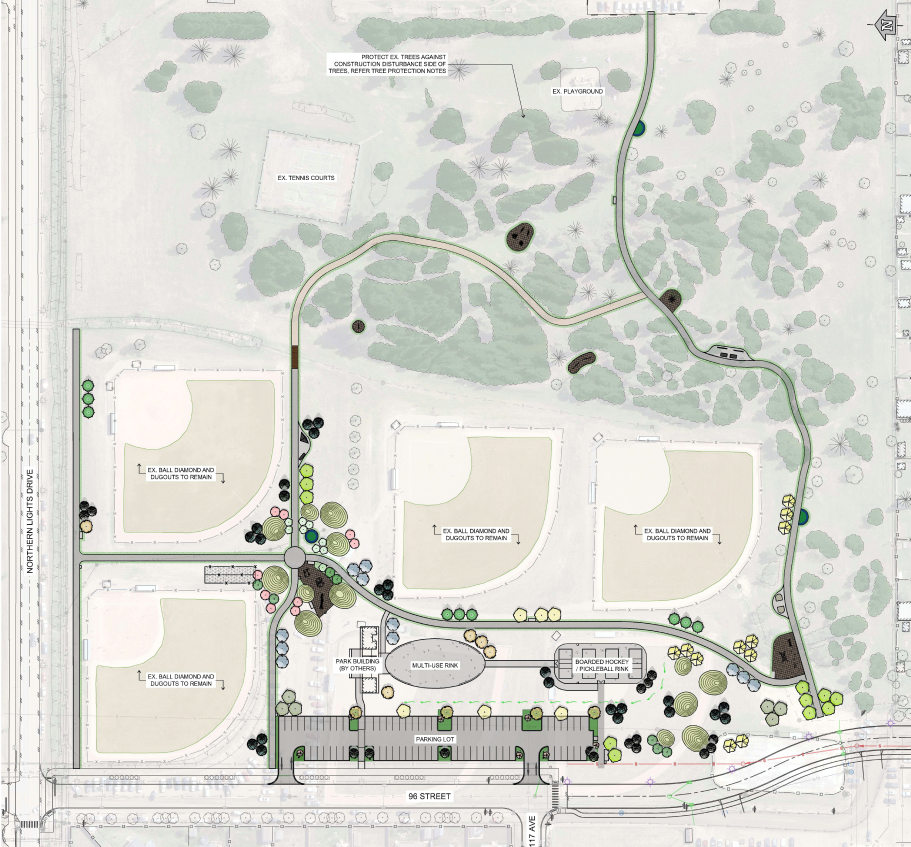 ---
Email sports reporter Dillon Giancola at sports@ahnfsj.ca