Former Alaska Highway News editor Nigel Hannaford will be the guest of the North Peace Historical Society's Feb. 26 annual general meeting, as the society marks the 75th anniversary of the city's paper.
The Alaska Highway News, famously founded by Margaret 'Ma' Murray, first appeared in 1944. Hannaford was editor between 1975 and 1985.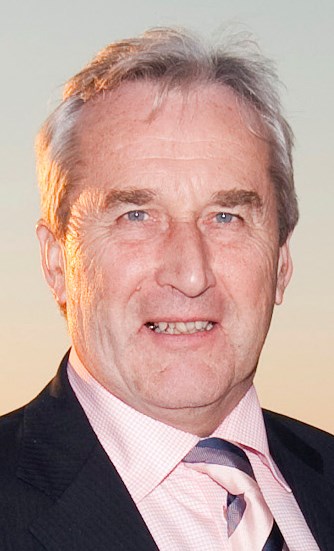 "It was an exciting time to be in Fort St. John," he says. "There was a massive boom during the late seventies. You could hardly go around a corner without finding somebody hammering up something new. Then came the federal National Energy Policy, and the crash – which was devastating. But somehow, the city kept going. It was a tremendously strong community, tremendously strong people."
Before starting at the AHN, Hannaford spent nearly two years driving oilfield trucks for Tompkins Contracting. "It was kind of a surprise they hired me at the News; it's not the usual route of entry. But, Bill Dyer, the publisher back then, had his own way of doing things and that's part of the story."
Hannaford compared small town newspapers to a town diary. "There were some amazing characters, starting with some of the folk who worked for the newspaper itself – Dyer of course and some of the reporters who came through during that time. Then there were the hearings for the Northern Pipeline Agency and the Site C dam – that's a story in itself that more than 40 years later, they still haven't finished it."
Since leaving the News, Hannaford went on to senior management positions in Sterling Newspapers, the parent company, before joining the Calgary Herald editorial board in 1999. Later, he was for six years Manager of Speechwriting for Prime Minister Stephen Harper.
He is presently Government Relations Director for Painted Pony Energy, and lives in Calgary with wife Judy.
For more details, including ticket information, contact the museum.