The city wants to convert the former Booster Juice shop at the Pomeroy Sport Centre into office space.
The company filed notice April 7 that it would not be renewing its lease in the facility, which has paid the city $55,100 over the last five years.
The city is now looking to turn the space into offices and meeting rooms for staff at an estimated cost of $365,300.
Recreation director Karin Carlson says the new offices could house both her position and the city's parks and facilities director, as well as the city's community development and health and safety co-ordinators, and an administrative assistant.
That would allow the directors "to provide more ongoing support to their respective teams", and free up office space at city hall as "several corporate departments are growing and adding more staff," Carlson writes in a July 27 report to council.
The sport centre has been closed since March due to the COVID-19 pandemic, with a tentative reopening date of Sept. 8.
"It would be timely to initiate construction while the PSC is closed to the public and the school year has ended," Carlson writes.
City Manager Dianne Hunter noted the less traditional approach the city took when it built the sport centre to also a school. She is recommending council review its facility needs in 2021.
"There are also opportunities to have 'recreation staff' located in the heart of our recreation block," Hunter writes in the report. "However, there is a growing need to undertake a comprehensive look at the organization's need for space as we are decentralizing our operations more and more."
The lease for the main floor concession space also expires soon.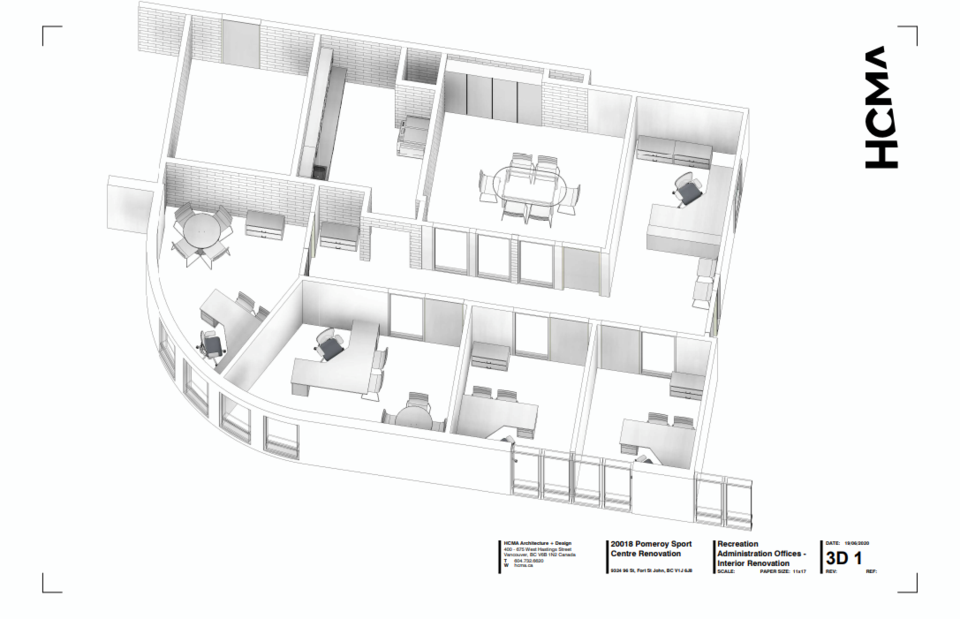 Email Managing Editor Matt Preprost at editor@ahnfsj.ca.