Average gas prices in Fort St. John took another jump Wednesday, putting prices at most pumps on the cusp of $2 a litre.
Gas stations in the city are averaging 198.7 cents a litre for regular fuel — up from 180.6 on Monday, and from 146.9 last week.
Prices for mid-grade and premium gas in Fort St. John were over $2 per litre at some stations, as were diesel prices.
Fort St. John regular gas prices, March 9
Husky - 199.9
Petro Canada - 199.9
Chevron - 199.9
Esso - 199.9
Shell - 199.9
Safeway - 199.9
Co-Op - 189.9
Prices in the Fort St. John are up 63 cents from January, and up a whopping 82 cents compared to 2021's average of 117.9, according to data from fuel price watchdog gasbuddy.com.
Elsewhere in B.C., the price at the pumps in the Lower Mainland is consistently above the $2 mark, coming in between 205.9 and 209.9.
Victoria drivers are paying 208.9 per litre.
Some gas stations in Kelowna and Lumby are selling for a record-setting 214.9 cents a litre.
---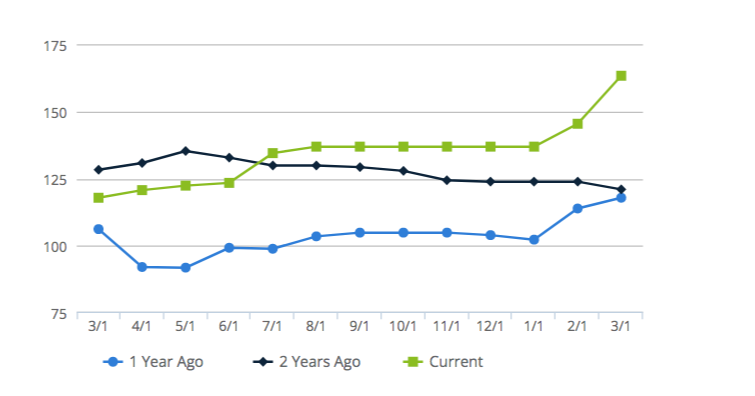 ---
Last week, Premier John Horgan said gas taxes won't be changing anytime soon amid surging prices brought on by Russia's invasion of Ukraine.
His position echoed that of B.C. Energy Minister Bruce Ralston, who said the province would not delay the province's one-cent carbon tax hike due to go into effect April 1.
"I'm not passing the buck when I say that the federal government has a climate action plan, as does the province of British Columbia, and pricing carbon is a key component of that," Horgan said.
Horgan said "gasoline is a free market" and the spikes in fuel prices are "not about taxation."
"It's about uncertainty in the marketplace. It's about instability as a result of the Russian invasion of Ukraine," Horgan said.