A team of Fort St. John filmmakers are among the winners of a competition with ties to the prestigious Cannes film festival.
Director David Ross and his Eagle Vision production team are the only Canadian finalists for the annual Straight 8 film festival, which has screened at Cannes since 2003.
Filmed last year, the team had to shoot a short movie using just one roll of Super 8 film, and then send it in with no editing or post-production.
The result is Total Control, a silent film style comedy that starts with a girl's wish coming true after blowing out her birthday candles, said Ross. Her wish? Total control over adults, and the single-reel, three-minute film follows her as she puppeteers a group of drone-like family members that mimic her every move, he said.
"This is one of the coolest filmmaking contests out there. You have to shoot a short movie on one roll of old Kodak Super8 film," Ross said.
"That means you have to film every shot in sequence with no second takes. The team at Eagle Vision are known for dialing in Hi-Fi video content, but this was a chance to go super Lo-Fi."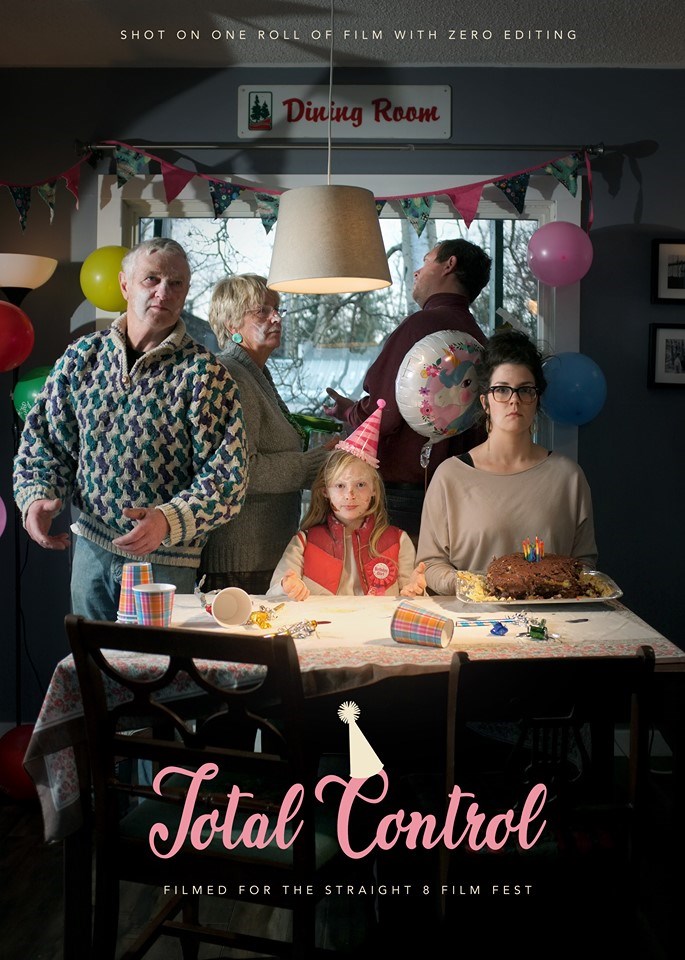 Straight 8 launched in London in 1999, and winners have been screened at Cannes in France since 2003.
That's the international festival where filmmaking greats go to compete for the Palme d'Or, considered one of the most prestigious awards in the industry: Quentin Tarantino won for Pulp Fiction, Francis Ford Coppola for Apocalypse Now, Michael Moore for Fahrenheit 9/11, and Bong Joon-ho for Parasite.
There were more than 200 entries to this year's juried competition. Seven other shorts from the UK, Czech Republic, Germany, and California were also named among the Top 8 winners. 
The films will be screened online this year due to COVID-19 — when Total Control makes its debut June 24, it'll be the first time Ross and his team will have seen their finished film. 
"These types of projects always bring me back to making spoofs of my favourite movies with an old VHS camera as a kid. Just pure fun," said Ross.
"All of us are so thrilled to be included as one of the official selections for the fest and the only one from Canada! But I'm almost equally thrilled to know that the camera worked! The screening next week will be the first time we've seen a frame of what we made."
The eight films will be screened June 24 at 12 p.m. local time on the Straight 8 festival website.
Join Ross and team when the festival goes live by clicking here.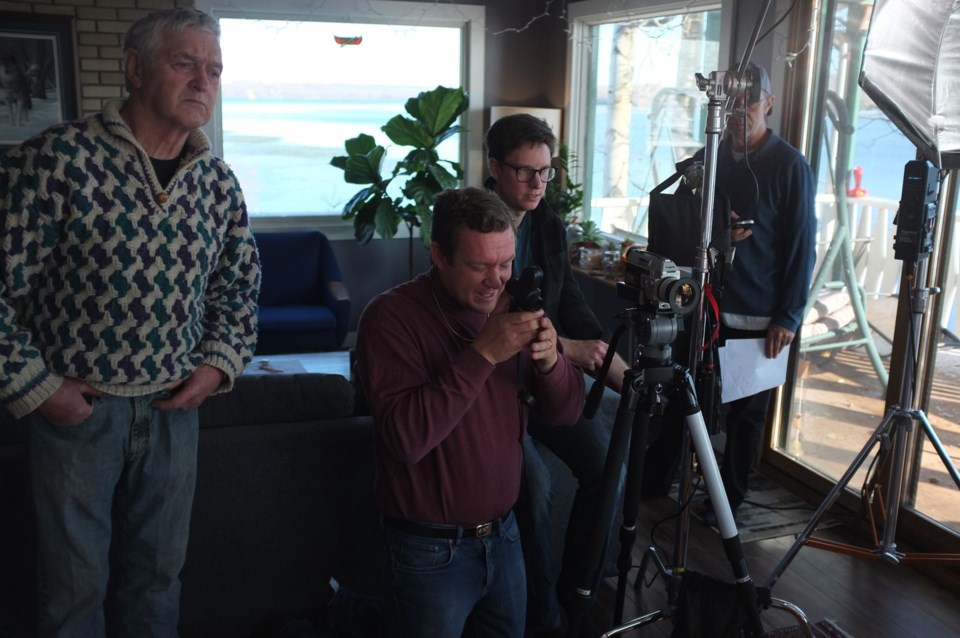 Email Managing Editor Matt Preprost at editor@ahnfsj.ca. 
[Reader's Note: Article updates to showtime to local time.]