Several hundred Fort St. John residents joined together in Centennial Park on Thursday to mark the first National Day for Truth and Reconciliation in Canada.
The new federal statutory holiday recognizes the legacy of Canada's residential schools, and to honour lost children and survivors.
Ceremonies at Centennial Park began with drumming and an opening prayer, followed by a walk around the city's recreational campus along 100 Street, 93 Avenue, 96 Street, and 96 Avenue.
Connie Greyeyes, the Northern Case Manager for the Indian Residential School Survivors Society, led the event and said the day is about more than just wearing orange shirts.
"It's about working toward a better future for our children, and recognizing what a privilege it is for parents to be able to take your child to school, and pick them up and bring them home," said Greyeyes. "Almost every single indigenous person you may know in your life is affected by intergenerational trauma of residential schools and day schools."
---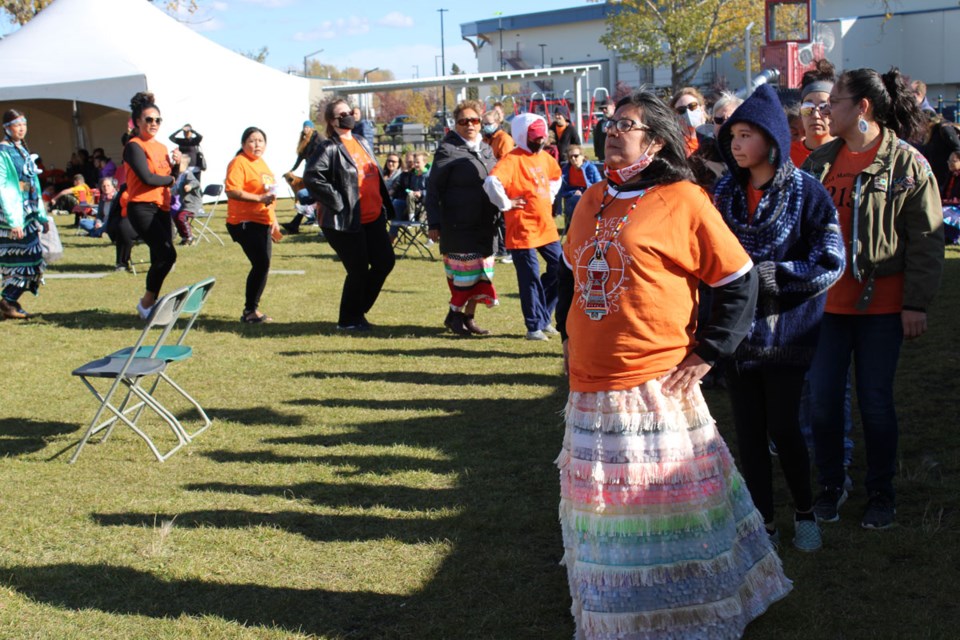 ---
Generations of indigenous children attended residential schools in Canada in the 1800s and 1900s, where many suffered abuse. The last school closed in 1996.
One such school operated in nearby Lower Post from 1951 to 1975, and at one point housed more than 600 students from Northern B.C., Yukon, and the Northwest Territories.
Demolition of the building, which had been used as a band council office, post office, and employment centre since the school closed, began in earnest earlier this year with plans to turn the site into a new cultural centre for the community.
---
---
Clarence Apsassin, an elder from the Blueberry River First Nation, spoke of his time in the residential school system, when he was taken from his family in the 1960s.
"The first time I was grabbed I was at Blueberry when the school system started back then. And then the abuse started happening at the day school in Blueberry at night," said Apsassin. "And our people didn't understand what was happening, I tried to talk in my language but they didn't listen."
---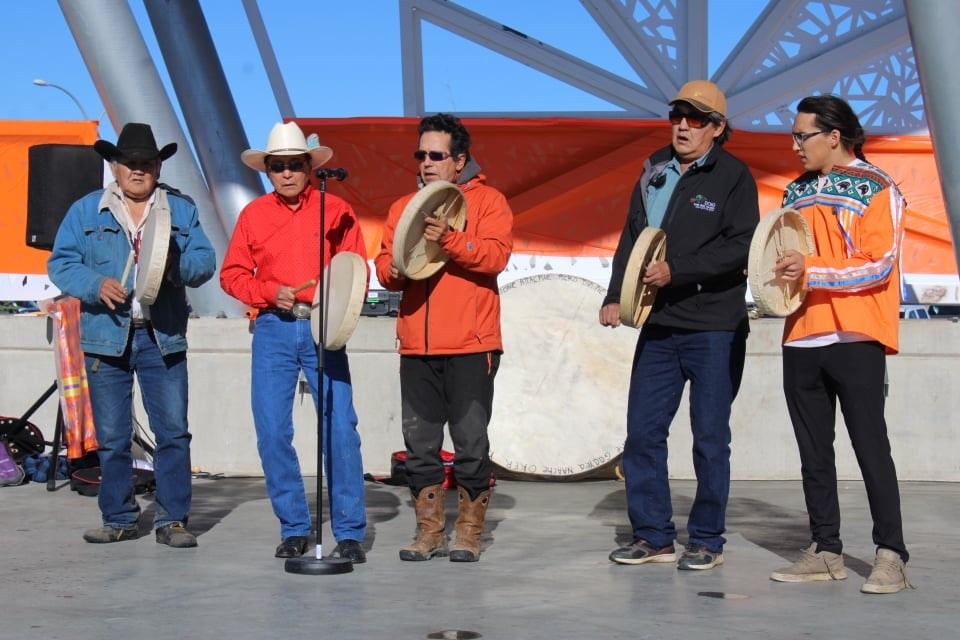 ---
In 1966, Apsassin says he was forcibly taken to a hotel in downtown Fort St. John and locked in a room for three days before being brought to the Mission Residential School in the Lower Mainland.
"I tried to get my way out of there anyway I could because I didn't understand. I didn't speak much English, I spoke my languages, Dene Zaa language and Cree language, but nobody understood me," Apsassin said.
Students were beaten and left starving at the school, Apsassin said, and that he and other children snuck out at night to collect fruit from nearby orchards.
"It's difficult for me to talk about this, I was ashamed. I thought I was the one who was doing wrong, until recently, when people started to talk in public," said Apsassin, noting he was whipped until his hands bled on one occasion. "The things that have happened in my life I got blamed for or people called me down. They didn't know my story, they didn't know what happened to me, but they judged me."
---
---
Events throughout Thursday afternoon included a community barbecue, speakers, and tours of the Tse'K'wa cave, a national historic site being developed by the Doig, West Moberly, and Prophet River First Nations at Charlie Lake.
Garry Oker, an elder and councillor from the Doig River First Nation, said he was happy to see so many people out showing their support and that he sees change coming across Canada.
"My grandparents, my uncles, and my family and friends, we are always looking toward the future, just like our ancestors, the dreamers," said Oker, speaking in his traditional language. "Look to the future and make something for yourself. You've got your hands, do something. Those are the words my grandma has told me every since I was a boy. We need to come together, work together, help each other."
National gatherings for truth and reconciliation wouldn't have happened in years past, Oker said.
"Just a few a years ago this wouldn't have been here, nobody understood it," he said. "But look at all of you today, here sharing this walk with us and wearing orange, it's happening all across Canada. It is unbelievable happiness in my heart to see that. It's true, through all the education and learning how we can become the best version of our ancestors is going to move us forward."
---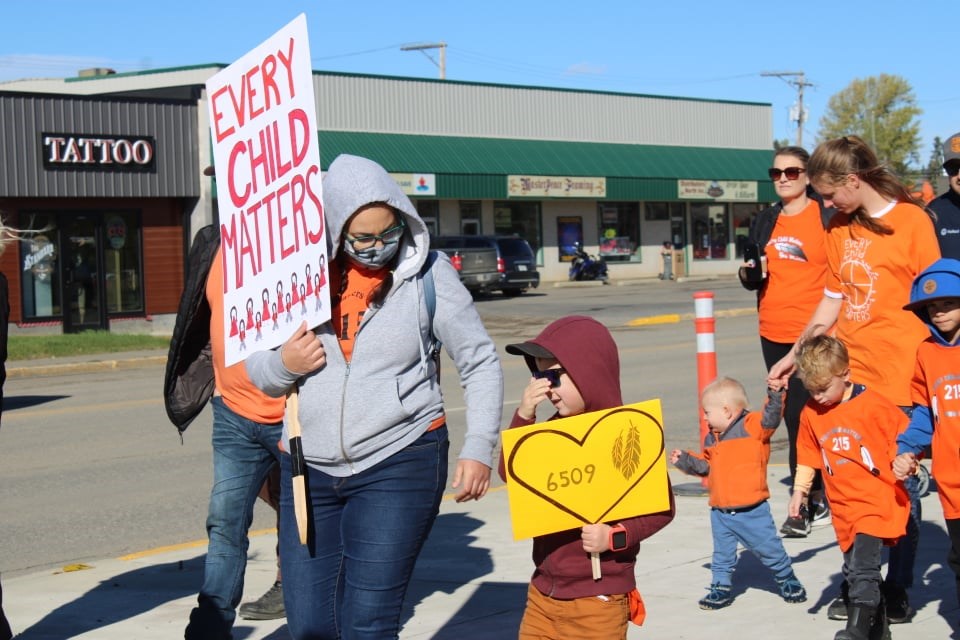 ---
Fort St. John Mayor Lori Ackerman encouraged residents to continue having conversations about how the residential school system caused harms across Canada.
"Education is what got us into this mess and education is key to getting us out of it," Ackerman said. "The City of Fort St. John is committed to working together, and we can be a constructive part of being more equitable, inclusive, and closing the gap in social health and economic outcomes that exist between indigenous and non-indigenous Canadians."
---
Tom Summer, Alaska Highway News, Local Journalism Initiative. Email Tom at tsummer@ahnfsj.ca