Fort St. John students packed and delivered more than 400 bags and 8,000 pounds of fresh fruits and veggies this week to community groups and families in need.
It was the culmination of this fall's Fresh To You fundraiser through the BC Agriculture in the Classroom Foundation, which matched and donated a free bundle of produce for every bag sold by participating schools.
Students at Bert Bowes and Ma Murray spent their Friday morning helping to deliver bundles stuffed with apples, beets, carrots, onions, potatoes, and squash to groups including the North Peace Pregnancy Care Centre, the Friendship Centre, NENAS, NEAT, the Peace Lutheran apartments, the Legion, and school canteens across the city.
Ma Murray principal Kathy Scheck said the project was part of the school's work to teach students empathy for others in their community. The school received 200 food bundles to donate.
"This is our way of recognizing there are a lot of hungry people in our community and in our schools, and giving them healthy foods," said Scheck. "The kids are really getting what empathy is and helping others."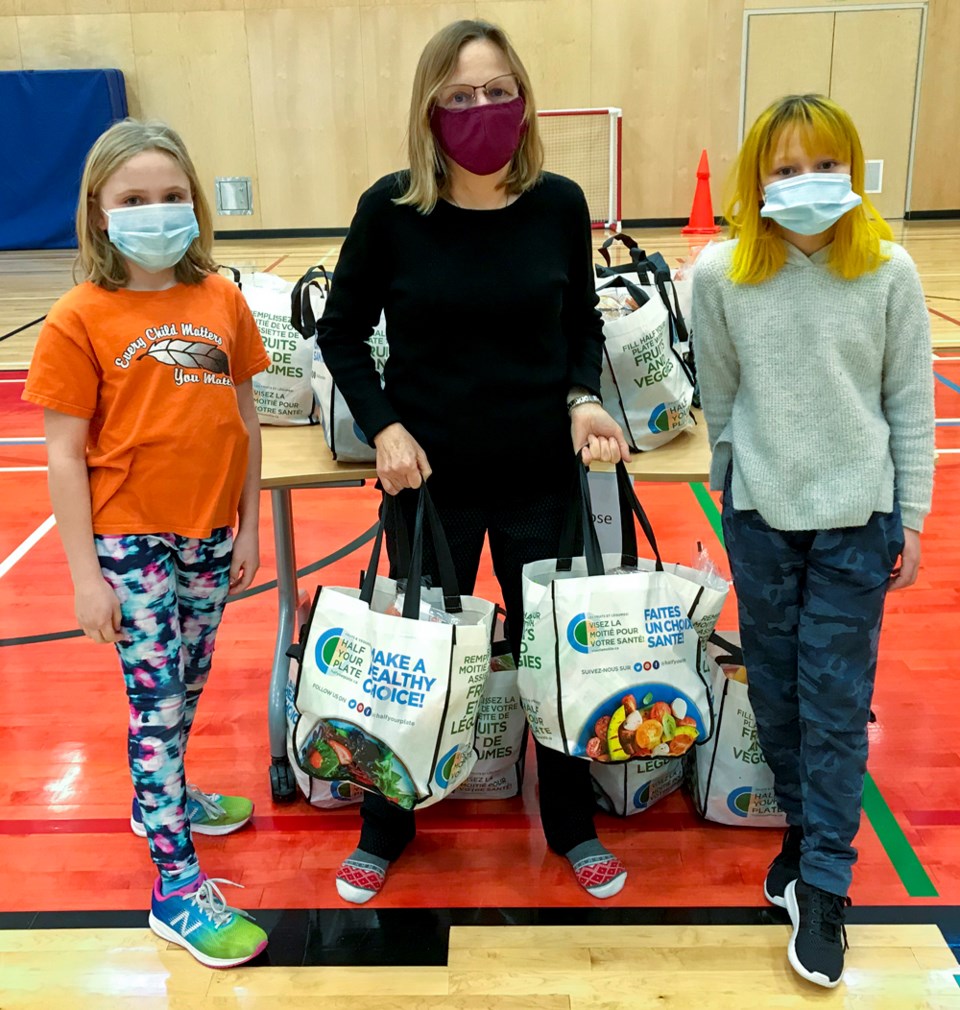 At Bert Bowes school, Megan Bell's Grade 9 leadership class and cohort led a school-wide sales effort and received more than 200 bundles to donate. They were also tasked with engaging the broader community, both groups in need of support, and enlisting businesses like Fort Motors to help with their deliveries.
"It allowed them to see the needs in the community and connect with the organizations," said Bell.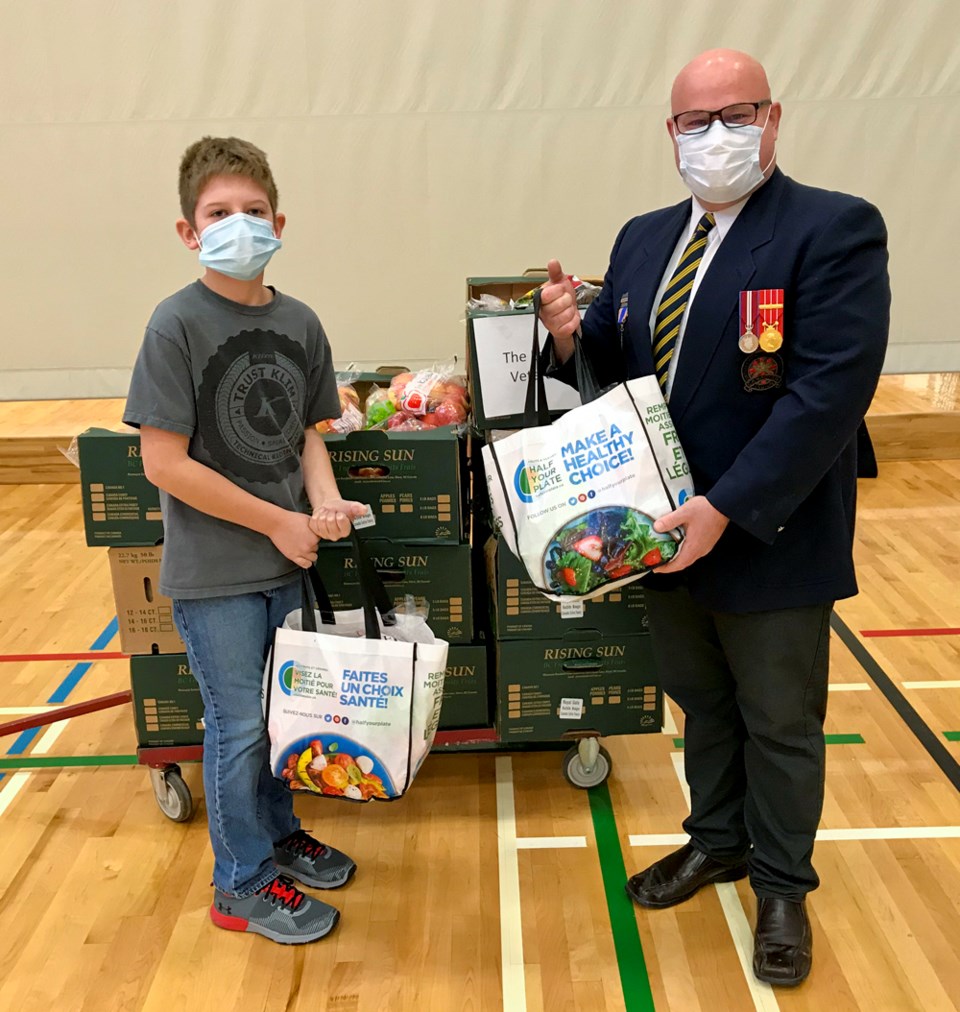 Upper Pine school also took part in the initiative, and participating schools also received a share of the profits for the bundles they sold to friends and family. All of the produce came from B.C. suppliers.
"What's really neat is there's been co-ordination between the schools to make sure anybody who needs something gets something," said school trustee and board chair Helen Gilbert. "It's an incredible amount of food and we've supported B.C. farmers."
The Northern Environmental Action Team was one of the groups on hand to pick up their bundles from Ma Murray school on Friday morning.
The agency received about 270 pounds of produce, most of which will be preserved and canned by Nourish program volunteers in support of the Salvation Army food bank. But some will also be delivered to seniors through Meals on Wheels.
"The idea is to be able to use as many food resources in our community as we can," said executive director Karen Mason-Bennett. "Between the two programs, all of it will be well utilized."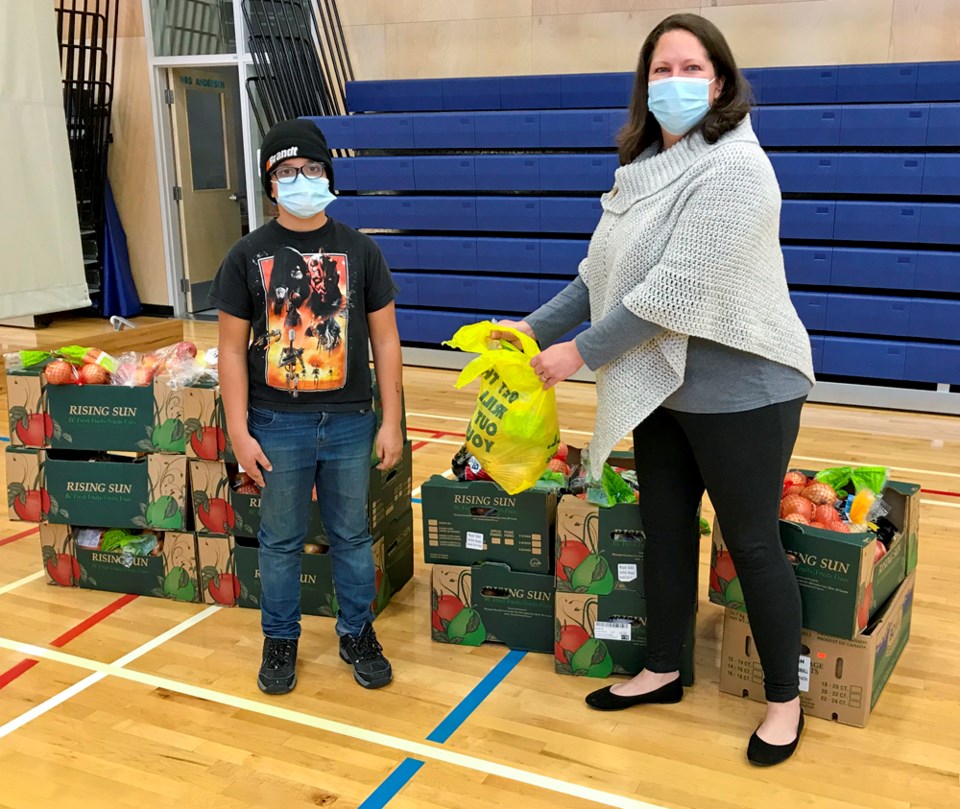 Email Managing Editor Matt Preprost at editor@ahnfsj.ca.