A locally produced documentary about last year's Freedom Convoy protests in Ottawa made its world premiere to sold out auditoriums in Fort St. John last week.
And to think, when filmmaker Benjamin Haab hotshotted himself and a crew 48 hours straight from northern B.C. to catch up with the convoy in Sault Ste. Marie, Ont., last winter, he only had a small goal in mind: a five-minute recap of what they experienced and saw firsthand, boots on the ground.
The result now is Unacceptable?, a two-and-a-half-hour feature of exclusive interviews with the organizers, truckers, nurses, and others who attended what undoubtedly became one of Canada's defining sociopolitical moments of the early 21st century.
"We got to Ottawa and things just exploded," Haab said before a screening last week. "I can't explain it other any other way other than given divine favour in that we were right in the wheelhouse of where everything was being organized... And we knew at that point it was beyond what what we had originally planned."
---
---
The convoy began in January 2022 as a small group with an online crowdfunding page. But the grassroots movement quickly gained a national following and swells of support as it trekked the highways from Western Canada to Ottawa, sparking unaffiliated border blockades and protests at provincial legislatures, and copycat convoys in countries across the world.
Protesters spent three weeks parked outside Parliament Hill demanding an end to federal vaccine mandates they said were divisive and discriminatory, and violated the Charter rights of Canadians who chose not to get vaccinated against the Covid-19 virus.
Why did the protest strike such a cultural nerve?
"We were a country full of fatigue. It was massive fatigue, either repressive fatigue or conversations on what to believe fatigue, or people were losing empathy and being able to relate to one another on why they were afraid of Covid, or why they were afraid of the vaccine," said Haab.
"Everyone had their reasons for either getting the vaccine or not. It was hard to have a civil conversation when it became instantly an argument. Then when the mandates started to come in, it was essentially backing one side of an argument, and alienating another side of the argument. And in a society of freedom… that was demoralizing."
---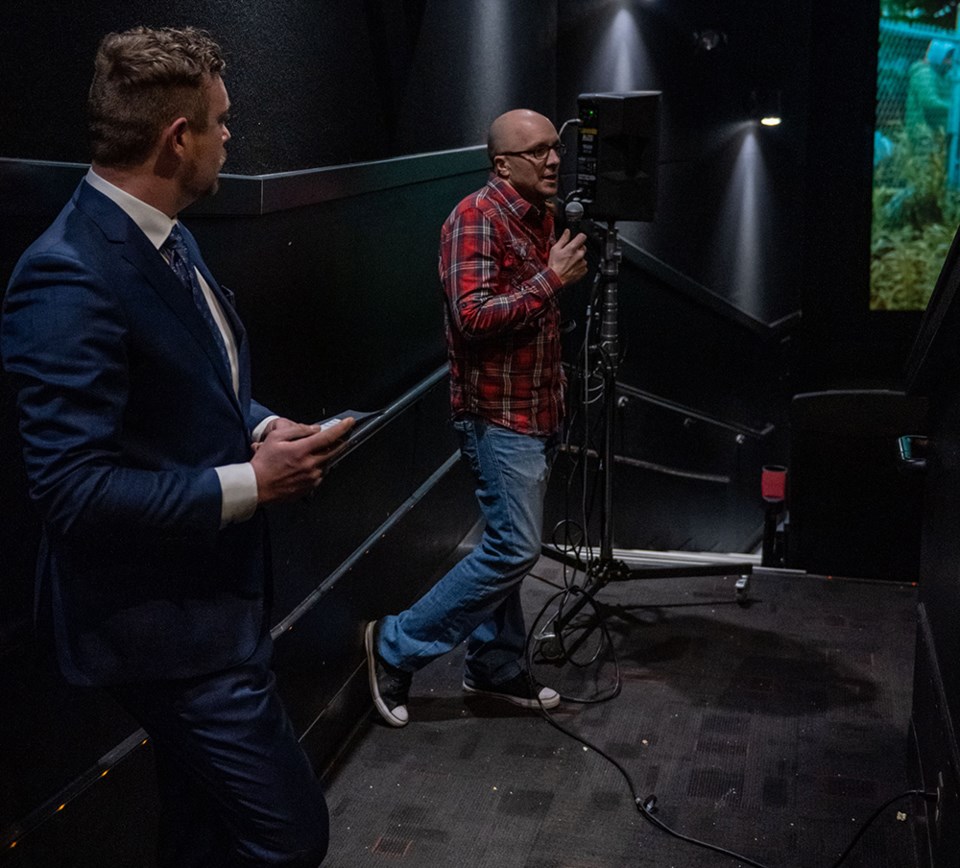 ---
The encouragement to follow always-changing public health orders had also become less and less civil throughout two years of the pandemic, Haab said, driving more and more people to feel alienated by their government, and even their family and friends.
"You talk to your neighbours, you talk to your friends, you talk to your local government, and you feel like you're falling on deaf ears. You pretty much have to go to the top in order to get your voices heard," he said.
"When you see one person doing that, you're like, oh, they think like me. Then you get support from other people, and all of a sudden you see an entire highway of support," he said.
"That's why it grew like wildfire. People were feeling isolated and now they could visibly see people who had the same thoughts that they were having."
But facing increasing political and public pressure over the weeks-long protest, police eventually identified the Freedom Convoy as a "threat to national security."
Online fundraising campaigns supporting the convoy were forcibly shut down and the money frozen; donor lists were hacked and leaked by the mainstream press; and riot police were brought in to arrest and chase away protesters under the controversial first-ever use of the federal Emergencies Act by Prime Minister Justin Trudeau.
---
---
While the documentary touches on some controversial aspects of the protest, such as the so-called MOU to overthrow the Trudeau government by some hangers-on, and where the frozen and seized donations went, Haab says most of the film is focused on telling the individual stories of protesters, and to weigh them against what Canadians were shown through the mainstream media.
Haab says he was taken aback by how many regular everyday citizens wanted to share their voices, and who trusted him with it, once they understood his reasoning for making the film. The documentary also features interviews with Tamara Lich, as well as former Newfoundland premier Brian Peckford, an influential critic of government vaccine mandates and supporter of the convoy.
"He's the last living signatory on the Charter of Rights and Freedoms, so if anyone is going know how it's being violated, he was the only person really, in my mind, that could actually validate whether or not it was being encroached upon or not," said Haab.
"There were big names that were wanting to have their voices heard and lent to this movement because it's sparked something globally," he added. "Canada is known as the nice, no-ruffled-feathers type of country, and to sort of spark something like this globally took a lot."
---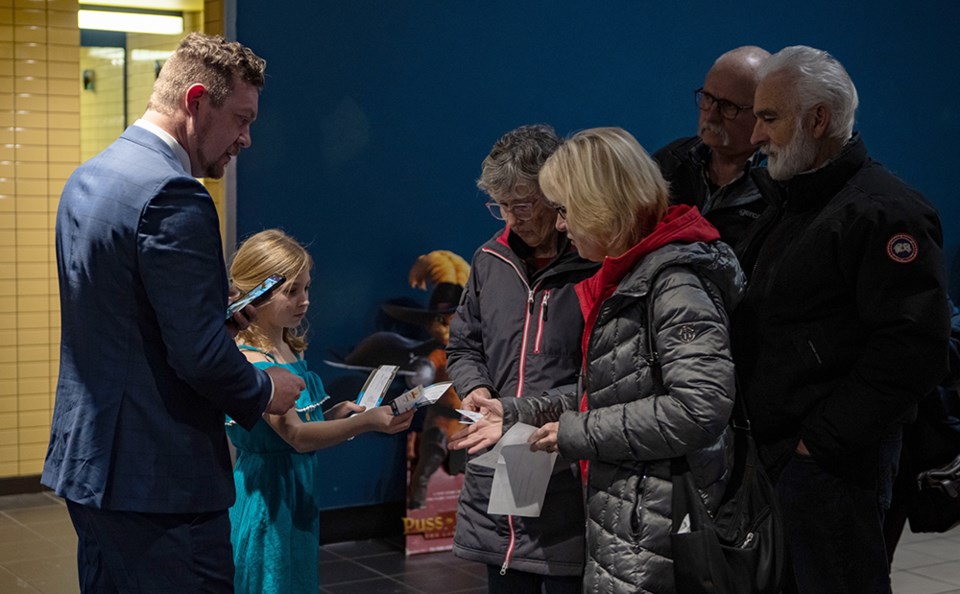 ---
Haab says he titled the documentary Unacceptable? with a question mark, and with the words "un" and "acceptable" splintered by a maple leaf, for a reason.
"It's pretty clear what the messaging was, what was actually truthful, and what was actually being shown to the rest of the world through the mainstream media," said Haab. "My hope is that people leave the theatre with a few more questions than answers."
Haab has already sold out five screenings locally. Coming up, the film makes its premiere in Calgary on Feb. 19, and in Victoria at the end of March.
He's been getting requests from across Canada for screenings in Manitoba, small town and big city Ontario, including Toronto and Ottawa, as well as places like Grande Prairie and Quebec City.
He plans to tweak the film as it makes its way across the nation and then submit it for festival consideration.
"It just grew like wildfire and it's coming on heels of one year anniversary of convoy, so it's a little bit symbolic," said Haab.
"We went for a five-minute, little explainer piece of what we experienced, and it turned into something far greater than we could have imagined."