Like anyone hiring post-pandemic, Northern Health is having its share of struggles.
So says the health authority's northeast executive director Angela De Smit, terming it as "a simple case of supply."
"We have a lot of efforts but if there are no trained staff at the end to recruit, then we're stealing from everybody else," said De Smit at a recent chamber of commerce luncheon in Fort St. John.
"We're trying to bring them across from Alberta or we're trying to bring them in from Ontario…other provinces that are training more staff than we are."
While B.C. is beginning to increase its numbers of graduating students, like nurses, it's facing more obstacles – an increasing number of retirees and those transitioning to family life.
Being rural and in the north also brings with it other challenges in attracting health care workers to this region, according to De Smit, including competing with much-larger centres and private practices that can offer better packages.
"Take Alberta, for example, where there's a $50,000 hiring incentive for an ultra-sound technician. We can't compete with that," De Smit admitted.
"Those are private businesses over there. They're not publicly-funded."
A former nurse herself, she said it's not a poor benefit package being offered to health care workers here – in fact, it's the opposite.
"We have a beautiful benefit package, even better than Alberta, because I used to work in Alberta."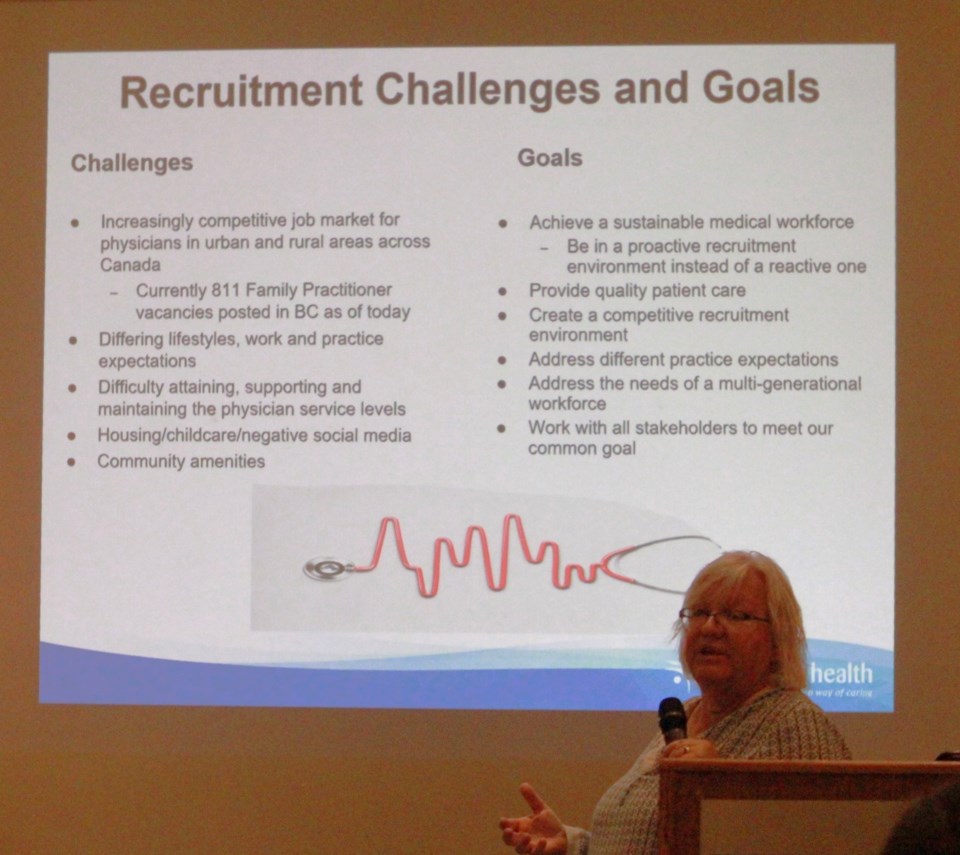 But, in essence, it all comes down to working conditions.
"We're recruiting two ICU nurses who left Fort St. John two-and-a-half years ago [who] said it was too stressful. That was during the peak of Covid and they left. Now, that we're staffing up, they're coming back."
In 2020, the World Health Organization stated that health care shortages were twice as high in rural areas than urban.
According to figures released by Northern Health, the demand for registered nurses since 2017 has been more than three times the available supply.
That's been carried over into other areas of health care like facilities, for example, where the call for positions for maintenance, janitorial, and other related jobs has grown by over 5% since 2019, but only about one-fifth of the recruitment goal has been reached.
In the last three years, in fact, demand, overall, for workers in the health authority rose to almost 11% – just under 2% of the need has been filled.
"We have to improve our supply or they [our workers] will burn out and they're going to leave looking for other opportunities," De Smit reiterated.
That challenge, like with other employers in the community, doesn't come with a simple fix.
Northern Health, though, is looking at viable options.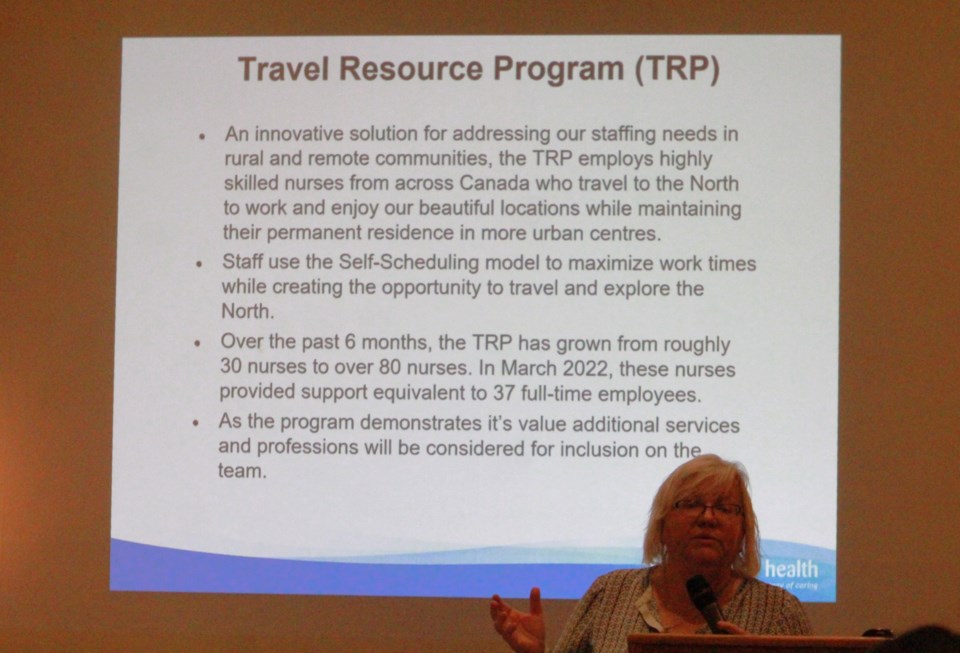 One such concept is the Travel Resource Program.
Geared towards rural and remote communities, the Canada-wide program offers skilled nurses the chance to travel to communities, like Fort St. John, similar to what a locum physician might do.
Although not a stipulation, the obvious end goal would be to see the person fall in love in the community and stay.
In just the last six months, the program has grown from near 30 to over 80 nurses.
In March of this year, that translated, De Smit said in her presentation, into the equivalent of 37 full-time employees.
While restricted to highly-skilled nurses, for now, the hope is that as its value grows, other professions could be added to fill much-need vacancies - to ease some of the described challenges already in place.