Gurdeep Pandher has two real loves – culture and nature.
And, for the 43-year-old internet sensation, although he doesn't really consider himself one, it's the chance to share his joy with the world.
While you may not recognize his name right away, you certainly might if I said, 'you know, the guy that does bhangra dancing in the snow.'
Pandher was recently invited to be the guest speaker for the City of Fort St. John's upcoming Community Awards on May 26.
"I love bhangra," admits Pandher. "I've been doing it almost all of my life."
It certainly wasn't his intention, though, to be an internet celebrity, as he puts it, when asked about his fairly new-found popularity.
"I started making some dance videos and they went viral, which I didn't expect at all," says the youngest of five children in his family. "Somehow people appreciated the connection with the North, the wilderness."
That, he says, started a series of videos, and eventually brought him the relative fame he's now enjoying.
Pandher moved to Canada, from India, in 2006 and has lived in B.C., Alberta, and Saskatchewan, before putting down roots in the Yukon.
After becoming a Canadian citizen in Saskatchewan, he decided he wanted to see the country, but not so much for its scenery, he says.
"I went to different communities to learn about their cultures, how they lived their lives. I learned a lot. It was at that time that I ended up in the Yukon," recalls Pandher.
"It was that sense of community, the friendships I made on just my first day, the wilderness, the lakes, the mountains...so I decided right there to make the Yukon my home."
That, he points out, was over 10 years ago.
While maybe not a spiritual person before his move north, Pandher admits being around nature has changed his perspective.
"I really started my videos to create positivity, happiness, joy, and hope. I've also written some philosophical postings."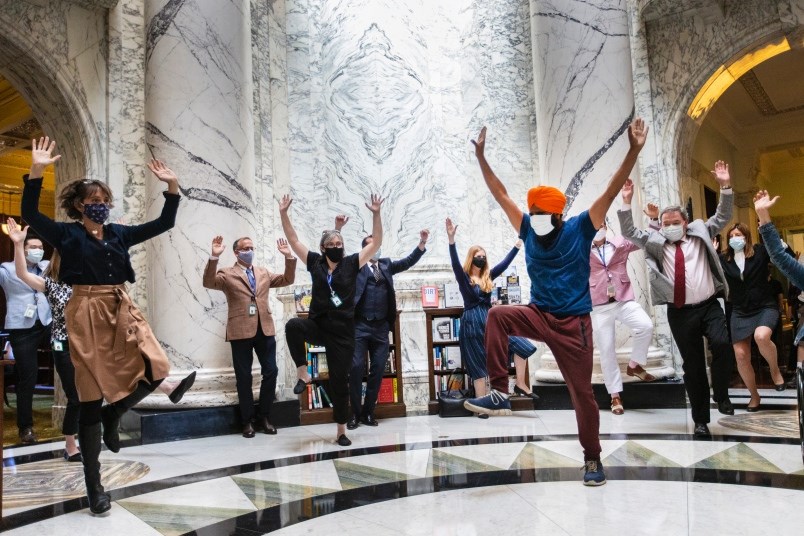 In fact, Pandher was a previously-published author, having written a Punjabi book of poetry before he left India. "My hope is to have the book re-published (in English) and have it available everywhere."
His videos, however, have launched his life in Canada into a new direction, something he didn't expect.
"Three, four years ago, people started inviting me to talk about motivation because my posts were all about positivity," Pandher remembers. "I would get calls from universities, colleges."
A quiet person, by nature, he admits he's humbled by the number of requests he's receiving and where they're coming from.
While the Yukon is Pandher's home base, his hope is to continue the 'educational journey' he began back in Saskatchewan.
Newfoundland/Labrador, Nova Scotia, New Brunswick, and PEI are among the stops on Pandher's bucket list of places to see.
"I've learned over time that Eastern Canada has its own unique culture too. I have done dancing with some groups from there," he adds. "So, I'm really excited to learn more about their culture."
Pandher will also have a chance to learn about Fort St. John's culture during his two-day visit next month.
And, yes, he teases, there will be bhangra involved!