It's Homelessness Action Week across B.C., and in Fort St. John we can be thankful this week of all weeks that work is nearing completion on the community's new and first of its kind supportive housing complex.
A grand opening is anticipated as early as next month, allowing an inaugural group of residents to move into their new home with the Salvation Army.
As part of its opening preparations, the Salvation Army last week took members of its Supportive Housing Community Advisory Committee, of which Alaska Highway News participates as a neighbouring business, for a tour of the facility.
Here are some key things we learned from our visit.
---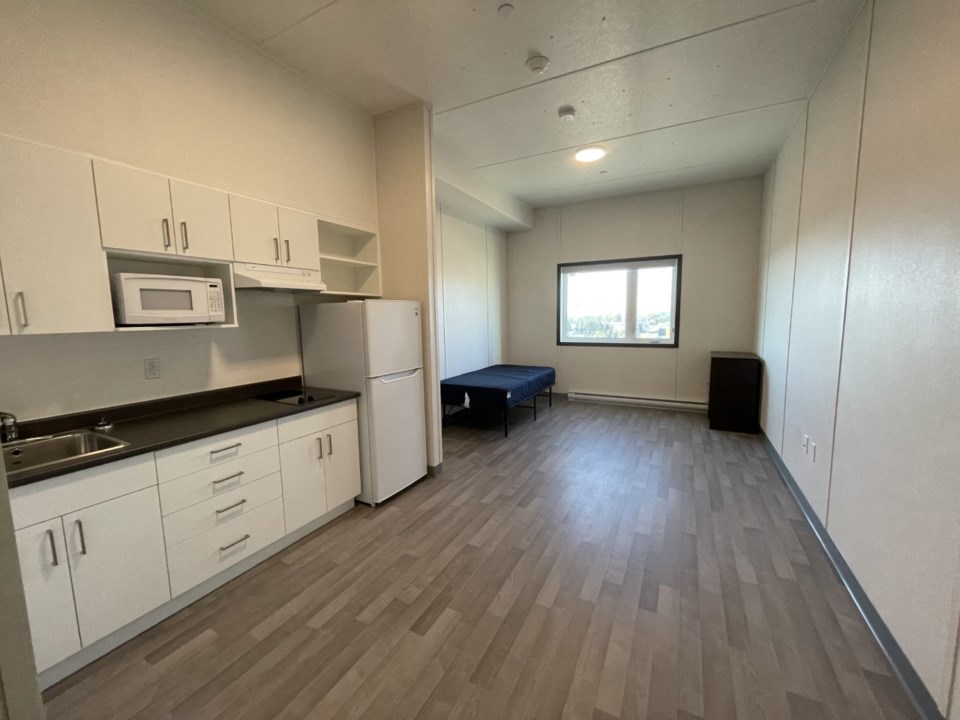 ---
Shelter space crunched
The Salvation Army currently provides three separate housing programs: 12 low barrier beds for people at risk of homelessness and struggling with addictions, and 24 beds in a two-year, high barrier transitional housing program for people who have completed addictions programming, and living clean and sober.
It also provides 50 emergency shelter beds through two different contracts with BC Housing; 24 during the summer, and another 26 traditionally opened November through March as part of its extreme weather response.
All are at or near capacity, and because of increasing demands, executive director Jared Braun says the agency has had to lean on BC Housing for extra funding to keep all 50 emergency beds open.
"We're averaging mid to high 40s each night in the shelter right now," he says. "We're hoping with supportive housing that will soften as we move into next spring, that we'll be back to the 24 beds."
---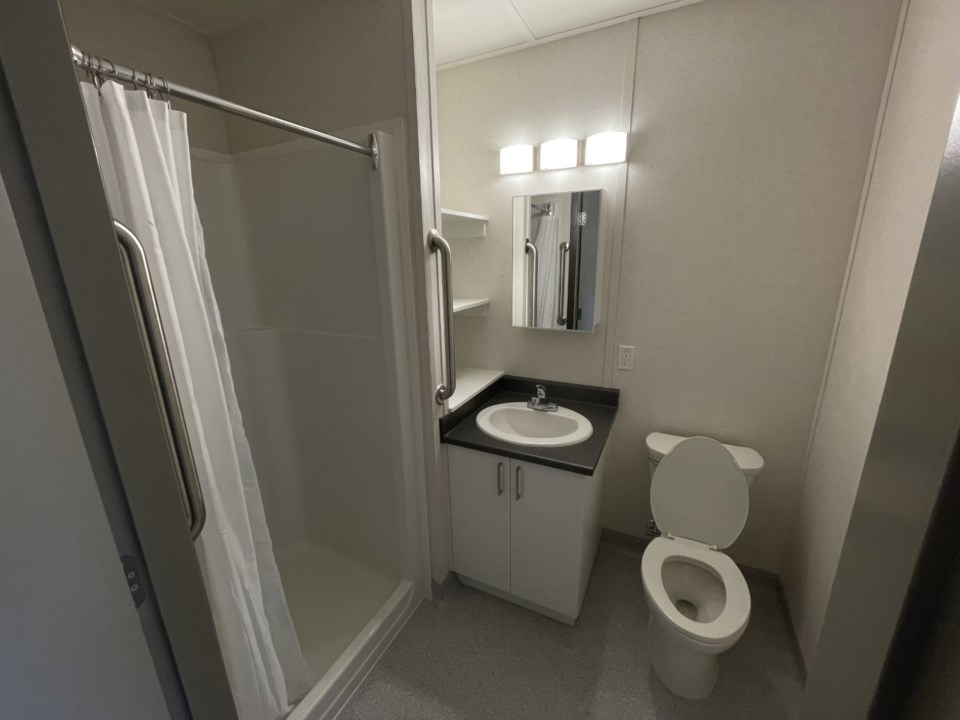 ---
When the supportive housing building opens, 32 of its 42 new units will be quickly filled, with three quarters of the initial residents list being guests currently living at the Northern Centre of Hope. The rest will be residents referred for housing from partner agencies such as the women's resource and friendship centres.
"A number of those people [in transitional housing] are at their two years, or past, and they have had no other options. Now we have this longer-term option so that will alleviate some space," says Braun.
"The shelter, hopefully, won't be as crowded," he says. "It'll open up space for transitional housing to move people into there… and the low barrier program, we'll probably have a couple beds open up there as well."
Ten beds have been set aside for a future complex-care housing program, designed to serve those with overlapping challenges with mental health, substance use, and other trauma or acquired brain injuries.
---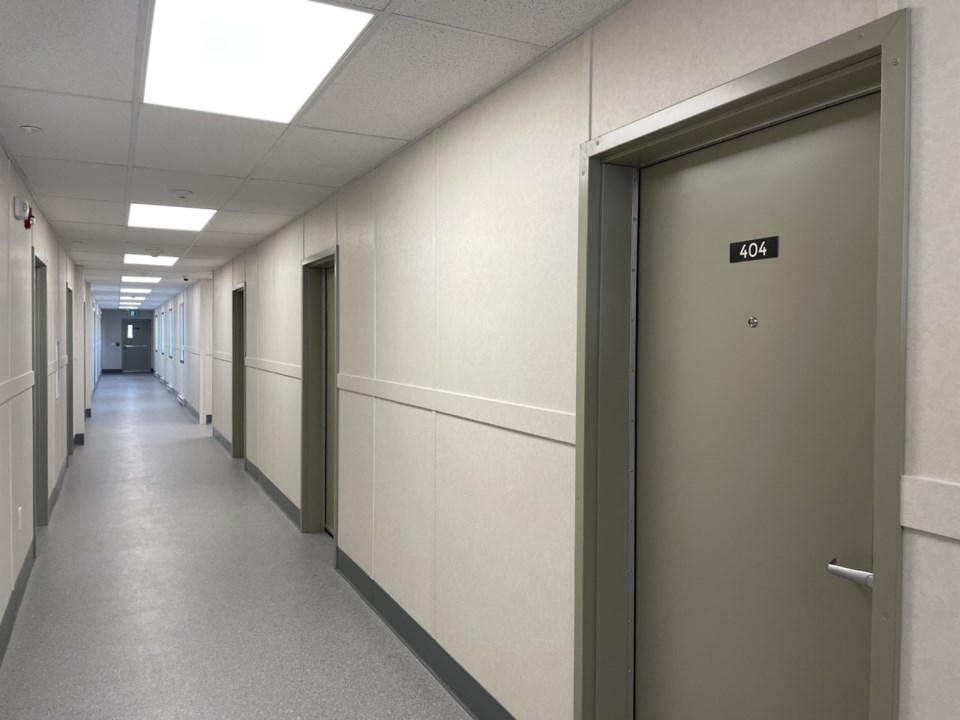 ---
What is supportive housing?
Each of the suites are designed for independent living, with a kitchenette, washroom, bed, and small living area. When residents move in, they'll get a gift card to the Salvation Army's thrift store so they can add their own personal flourish and decor, giving a sense of dignity and ownership in a stable place to call home.
The building has shared laundry rooms, common areas, a commercial kitchen and courtyard, and rooms for medical workers and caseworker support staff. Three suites are purpose-built for people with mobility challenges, and one floor has been designated for women.
"What makes supportive housing unique is that it is a long-term housing solution for homelessness. So where people just have no other option other than the streets, our emergency shelter, or their brother-in-law's couch, whatever it is, they're now going to have that option for their own personal home with wraparound supports," says Braun, "whereas the shelter is just meant to be temporary housing… It gets you out of the elements, it gets you meals, it gets you connected to a caseworker, but it's not really home."
"If we're fighting homelessness, we want to provide home," he says. "We're trying to differentiate with people that this isn't another newer, bigger emergency shelter, this is longer term supportive housing."
Unlike emergency shelter where there is no cost to stay, supportive housing residents will pay rent, either the minimum government-subsidized $375, or a rent based on their income if they're employed.
---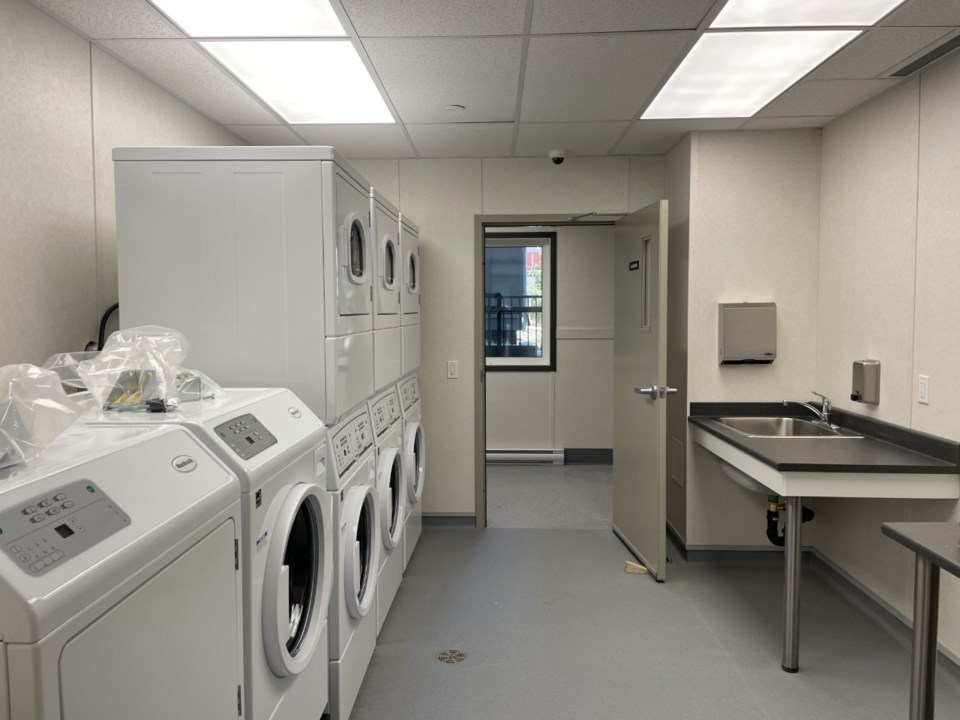 ---
What outcomes are being worked towards?
Supportive housing isn't new to B.C., in place already in northern communities including Dawson Creek, Prince George, Terrace, and Smithers.
Research from BC Housing last year found several positive indicators at one project in Abbotsford; residents reported improvements with their addictions and overall well-being, better access to employment and education, and reduced use of emergency hospital services.
"Statistics are showing the positive impact it has," says Braun. "Where you have people who were in and out of the medical system, with not really any sense of control, you can see now that the unnecessary hospital visits decrease, and the necessary hospital visits increase. The things that they need to get attended to and cared for are more available to them."
"Their engagements with RCMP goes down," he adds. "The immediate impact in the community, we should see a change in that."
---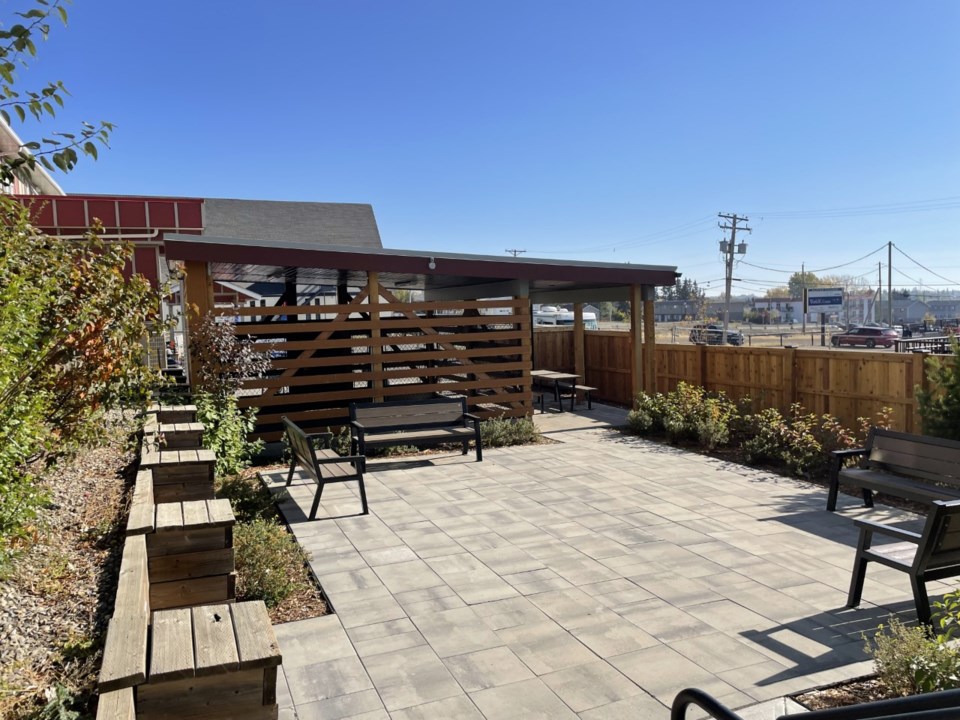 ---
Key to the new building's success will be its staff: cooks to feed residents, custodians to maintain the property, support workers and caseworkers to facilitate programming, and help residents establish life goals and monitor their progress. Northern Health will hire its own staff for complex-care.
"Not a lot of people, I think, necessarily recognize the Salvation Army as a significant employer in Fort St. John. We're currently employing over 50 people, with the new facility we will be up over 70," says Braun. "We really appreciate the volunteer support and help, and we will always be an organization that relies heavily on volunteers, but we also want to be a place where you can establish a career."
Staff will see the positive impacts of their work every day, he says.
"It's very rewarding work. Yeah, there's challenges with it, but you also get to see and hear the gratitude of people that have a bed that didn't have a bed last night; who have food, who didn't have food last night; who have clothes, who didn't have clothes last night," he says.
"To be a part of a team where you show up every day and you recognize you're part of something missional, that everybody's working together, and you get paid for that, and you get benefits, and you get vacation, begins to make it a really viable career."
---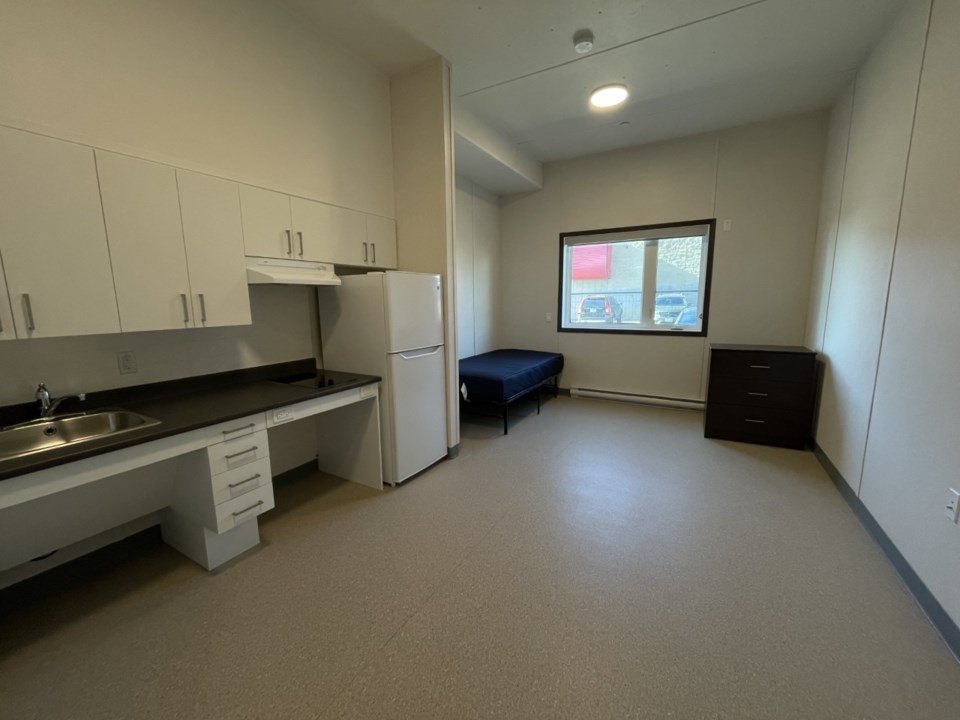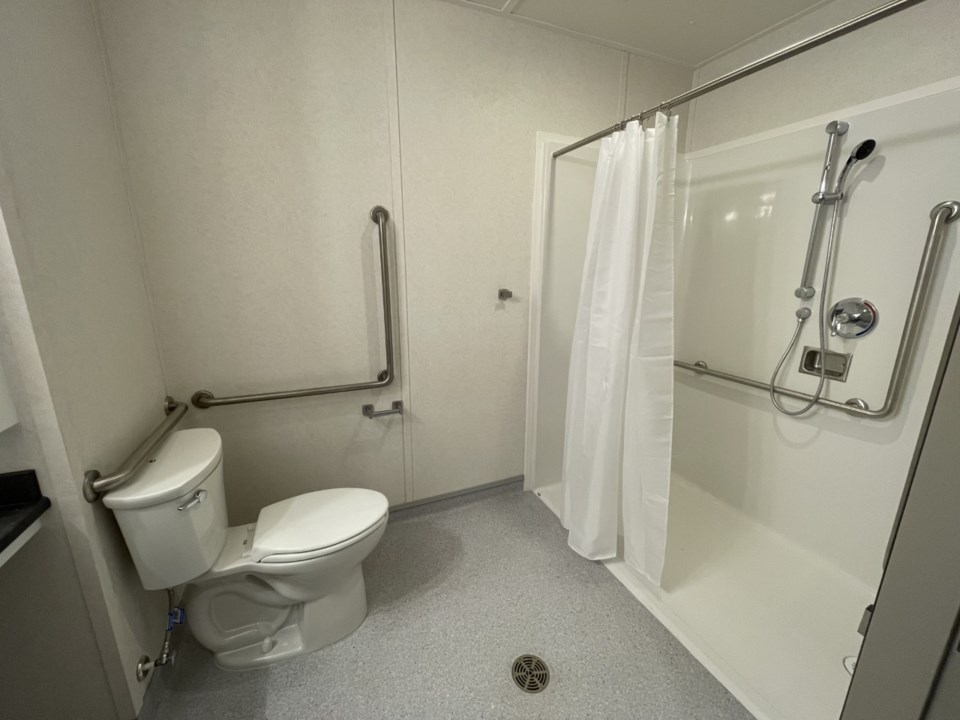 ---
Will supportive housing end homelessness in Fort St. John?
The short answer is no. The long answer is it's complicated; people who find themselves at the doors of the Salvation Army come with different life histories and traumas.
Some are in mental distress with no support, some sunk into addiction with toxic synthetic street drugs that are now half as cheap and five times as potent—and, worse yet, five times as deadly. Others still have been seniors or people who simply can no longer afford their rent or to support their family.
"It's no surprise that the issues around addiction and substance use continue to rise and to be a challenge, and to complicates matters," Braun says.
---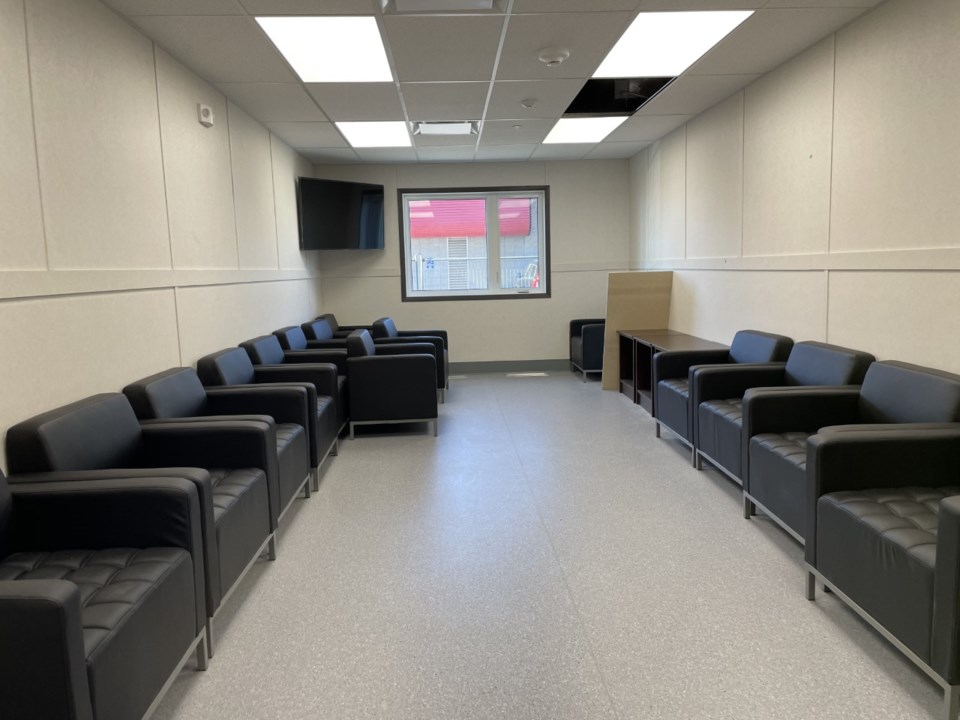 ---
"We all are dealing with inflation in our country like we've never seen before. People that were already close to that edge, where maybe they have a limited income, they can only work so much, they're on disability pay, that dollar doesn't go as far as it used to," says Braun.
"They start having to make decisions… can I pay for rent? Can I pay for food for my child? Now, all of a sudden, we see an increase in the demand on our food bank, or people that are homeless because there's just no rental option they can literally afford.
"That pushes people into the margins that now then gets visible to others that they hadn't seen before."
The initial list for supportive housing is filled, with 17 people already on the wait list, and applications still coming in. The city could use a second such facility before the first opens its doors.
"People need to acknowledge there will always be homeless people, some people who, just because of whatever situation in life, the things that they're dealing with, that's just the option that they want to live with," say Braun.
"The repercussions of mental health and addiction will probably always be a part of a community; we'll never fully eliminate that. But what we're doing with this supportive housing should really provide a significant contribution to the solution in Fort St. John."
---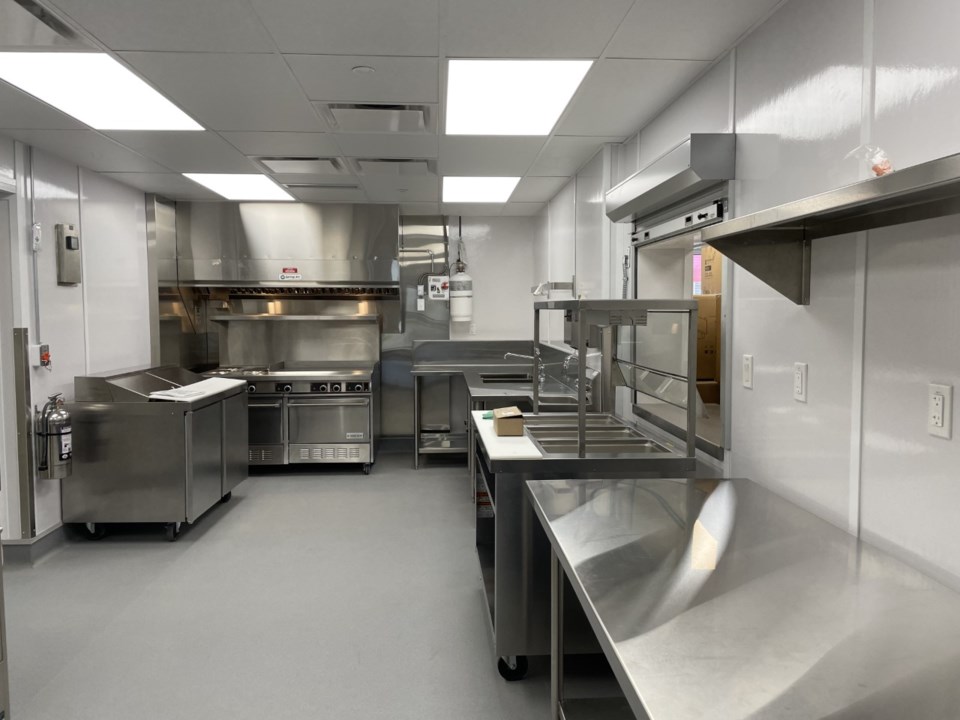 ---
Are homeless people being sent to Fort St. John from other communities?
"No, they are not," says Braun of an unsubstantiated social media rumour that has become perhaps the biggest frustration among local social service workers. "I think most significant communities across the province have the same narrative that's going around."
"It's difficult for people to drive the community, especially long-term residents, and to see people that are homeless and some of the things that are fallout from that, and feel like, well, this can't be happening in my community, surely that's coming from somewhere else. They want to try and point somewhere else."
Certainly, the number of visibly homeless in Fort St. John has grown over the last four years. Stats from the Women's Resource Society have shown that, with 76 counted during the last point-in-time snapshot in 2020, a 25% jump from a previous survey done in 2018.
The reality, says Braun, is many now counting themselves homeless were once someone's neighbour who lost their job, who went through a mental health crisis, who had a marital or family breakdown that pushed them into a place they never would have expected.
"We have people that have lived and worked in the community for years and years, and then hit a crisis where they've lost everything, and they're now living in our facility. They used to own a home, they used to own a vehicle, their own business and so on," Braun says.
---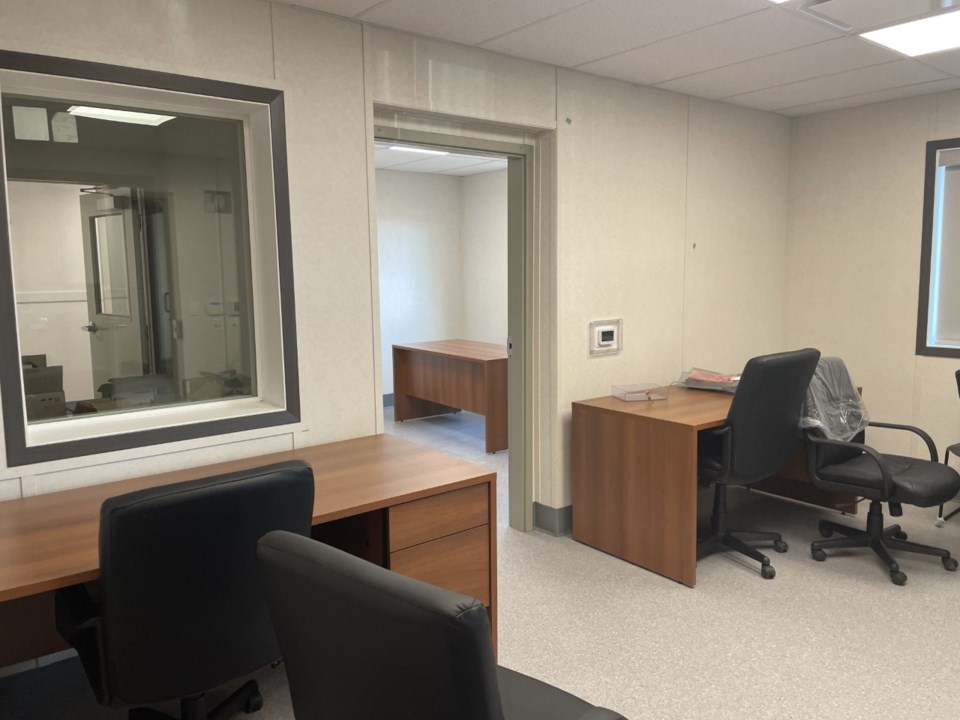 ---
Braun says there are people who have come to Fort St. John from other parts of B.C. and Canada for family or, in many cases, for work, only to end up in a bind because they were unable get their safety tickets, or work was more intermittent than expected.
"If you only work for a couple of weeks on, a couple of weeks off, and you haven't got your financial stability in place, you can find yourself in a really tough spot really quickly," he says. "But there's no evidence and no rationale for any health authority, or BC Housing, to be putting people on a bus to move them from one location to another."
"Every community is struggling with their own challenges," he says. "We just need to do our work together to serve those that are here, and to find out who they are, to really be personal with people and get to know their stories... They're somebody that deserves love and attention and dignity."
---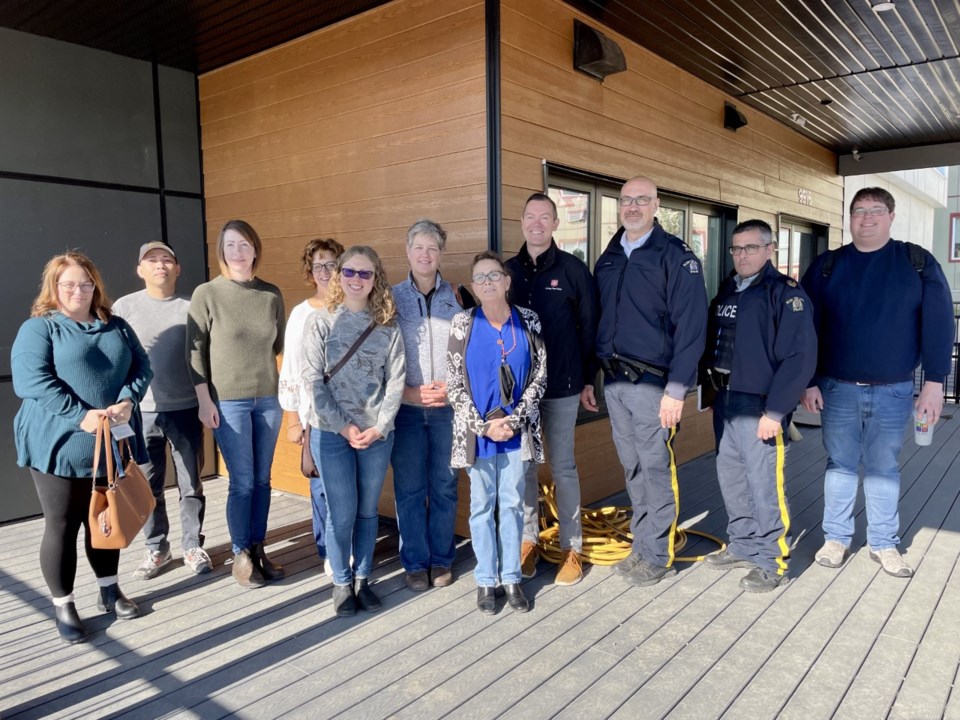 ---
Email your letters to editor@ahnfsj.ca