The Where's Waldo: Fort St. John Edition event, organized by local photographer Hope Brown on May 2, was all Brown hoped for and more. Though the exact number of families who participated isn't known, it's estimated there was more than 200 families driving around looking for the 12 Waldos, with about two to four people riding per car.
"I'm super impressed. I had no idea there would be such a high turnout and it's so cool to see everyone come together like this," Brown said.
Participants had to drive around Fort St. John and Charlie Lake looking for various Waldos, who had clues to the location of Brown, the final Waldo.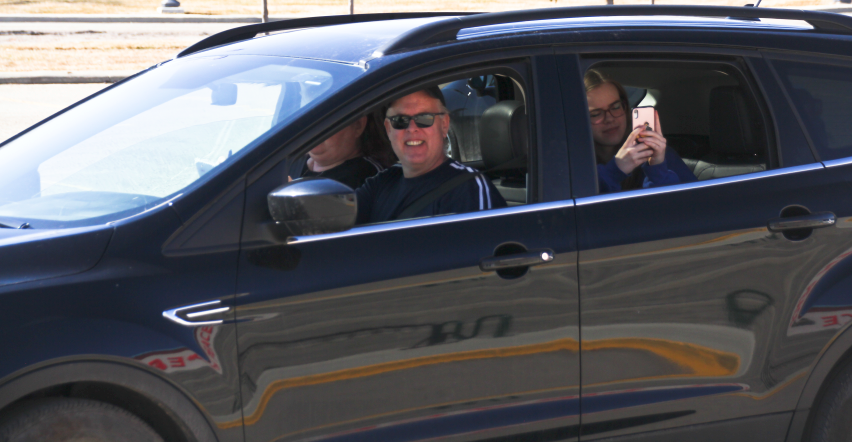 The volunteers who posed as Waldo were stationed at Fish Creek Community Forrest, the Charlie Lake Boat Launch, and C.M. Finch, to name a few. Brown was waiting for the winners, and all who completed the search, at the Site C Viewpoint.
The Moubray family was the first to arrive, just 45 minutes after the game begun, and took home the first prize. Although the prizes were all given out by 11 a.m., Brown remained at the viewpoint until 1 p.m. for those still playing.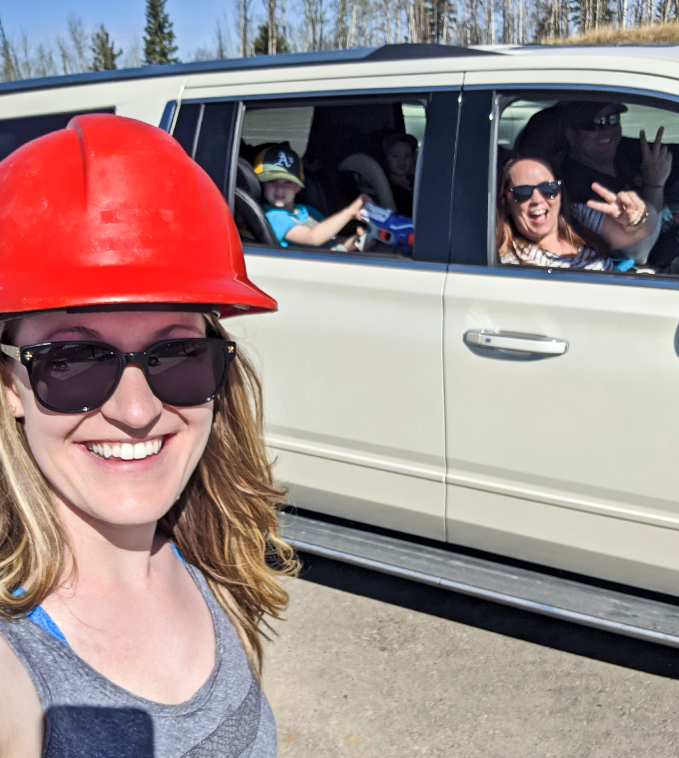 "Just seeing everyone connect here in the parking lot after they finished, and how much fun they all had, is really encouraging," said Brown.
There was no shortage of families telling Brown and the other Waldos how much fun they were having when they would drive by them and snap a photo.
Brown said one of the take-aways from the game is that people want to see this happen every year, and that she wants to try and make it a bit more difficult, whether that's giving out less clues or making people harder to find.
"Thank you to everyone who came out, had fun, and played. I can't thank the community enough for participating together like this and having a blast," Brown said.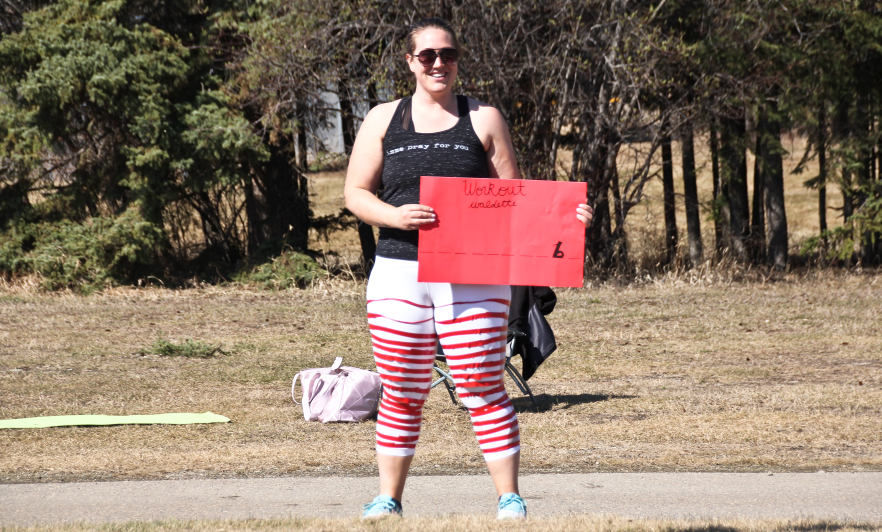 Email Dillon Giancola at sports@ahnfsj.ca.