Maverick leadership candidate Colin Krieger was in Fort St. John last week as he seeks to build the party's membership and take the helm from interim leader and former local MP Jay Hill.
Around 40 people turned out to hear Krieger speak about his entry into federal politics last year and the party's fight for better Western Canadian representation in Ottawa.
And all it takes is one seat to make a difference, he said, pointing to Deborah Grey who was elected the first member of parliament for the Reform Party in 1989.
By 1993, a Reform membership was the hottest political ticket in the West, and voters sent 52 Reform MPs to Parliament — including Hill from Northeast B.C.
"I do have higher hopes than a single seat, obviously. I think we can do better than that," Krieger said in an interview. "My job as a Maverick, and potentially a Maverick leader, will be to do everything I can to make sure local candidates succeed and get into the House of Commons."
From Valleyview, Krieger grew up as a farm kid, and has worked most of his life in the oil patch as a small business owner and as an operator for the last 15 years.
He ran in the Peace River-Westlock riding in Alberta in the 2021 election, and believes westerners were betrayed by former Conservative leader Erin O'Toole for his stances on carbon taxes and gun laws during the campaign.
He says other pressing issues of senate and equalization reforms to balance out economic and political power in the country have been ignored by Conservatives as they pursues vote-rich ridings in Eastern Canada.
---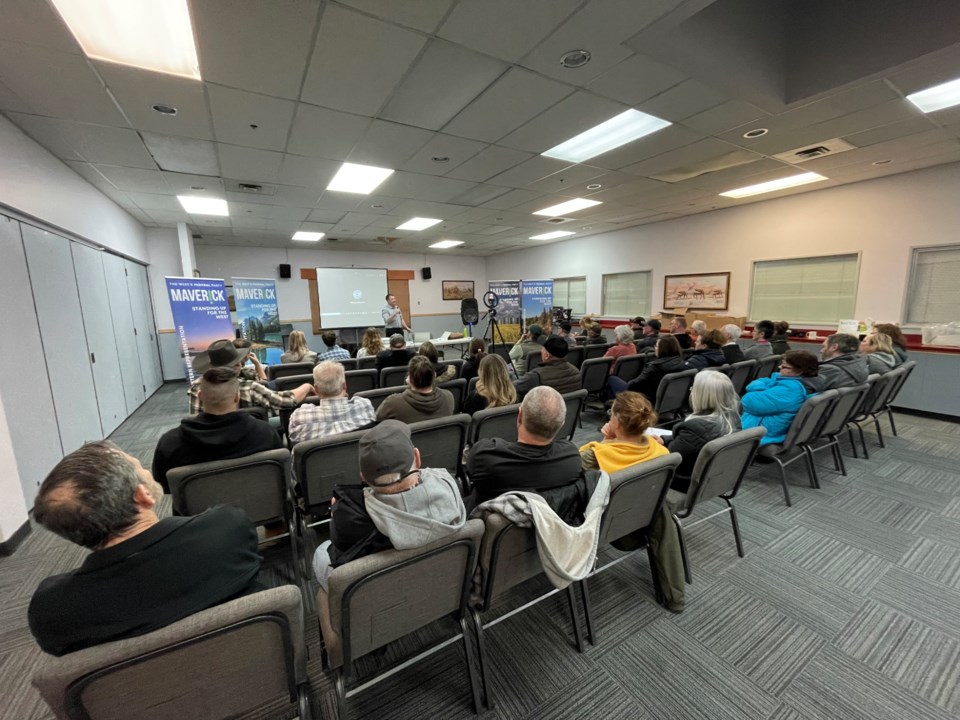 ---
"Their issues override the less populous areas of the country even though areas like the West are major contributors into Confederation, but our say never matters. That's why most elections are decided before a single vote is counted west of Ontario," said Krieger.
"All of those issues are things that we have known and I have been aware of my adult life. And I decided that I could no longer be on the sidelines and complain about it, and that if I could be involved it was only right that I be involved," he said.
"That has led me from one decision to the next, which is ultimately why I'm now allowing my name to stand as leader for the party."
Krieger says Canada is too big geographically and culturally to be represented by just three political parties, and that Mavericks are the only party speaking to a specific set of political problems and conservative values unique to the West.
"We believe that the West is distinct enough that we deserve our own voice at the table," he said, adding he drove that point home to the Ontarians he met and spoke with during the Freedom Convoy protests in Ottawa.
"It is a specific subset, they are freedom-loving people, they all said, 'Oh, OK.' And if I said the same thing to somebody from Quebec, they would say, 'Yeah, I get that totally', because, of course, they've had it for decades with the Bloc," he said.
Now 49, Krieger says he is a grandpa, and his family's future is also motivating his political aspirations.
"Family is very very important to me. It drives me. So when I look at what my grandson's future would be like given this current trajectory… it is not congruent with Western values. That's putting it as politely as I possibly can. We need our Western voices heard in Ottawa and they simply aren't," he said.
"We vote Conservative again and again and again, and Liberals expect it. That's why membership is so important in the Maverick party. When those memberships are seen, it is a clear message that we absolutely must have our voices heard, that we cannot leave the political structure the way that it is, and that Western Canadians just aren't going to stand up for it anymore."
The Mavericks vote for their new leader May 14.
---
Have an opinion? Send it to editor@ahnfsj.ca