Unity was the message this month as the Fort St. John church community massed together for the first time in several years for the annual Mission Vision conference.
Hundreds attended a weekend of workshops and worship services at Peace Lutheran Church March 3 and 4, and to showcase a diverse range of missionary work being undertaken locally and overseas to help make the world a better place. It was the conference's first full year back in-person from the Covid-19 pandemic, and was an excellent weekend of fellowship for worshippers of all denominations.
"It had such a sense of peace and joy and fellowship in the atmosphere," said Helena Peters of Alliance Church, and chair of the organizing committee that saw reps from 10 churches work to bring the event together.
"It felt like everybody was happy to be back after two years of not being able to meet," she said. "We did feel like Covid had really brought a lot of division, maybe not intentionally, but it separated people and lot of people got isolated at home. It brought about the feeling of being torn apart, so we really really felt that we needed to reconnect people."
---
---
Three dozen exhibitors were showcased during the two-day conference, which also featured several keynote speeches by author and missionary Russell Stendal.
Three hundred people had packed into the Peace Lutheran sanctuary on Friday and Saturday night to hear Stendal speak about his experiences as a hostage of rebels deep in the jungles of Colombia, where he eventually became an influential friend of military and government leaders, as well as in Cuba, Mexico, and Venezuela.
"The theme of the weekend was unity among Christians so we can be a witness all over the world. I was really encouraged to see how people came together here in Fort St. John," said Stendal, who first began travelling up the Alaska Highway in the 1990s to speak about his missionary work.
While Christians are really coming together in countries like Venezuela, Stendal said, it's been harder to do in North America.
"People, maybe they're more individualistic and they're more used to strong opinions, and churches have doctrinal differences and use that to set themselves apart," he said. "But here, it seems people, they've got a heart for one another, and have come together from all different churches. All the churches here in Fort St. John seem to have a good attitude, so I think this is a special thing."
---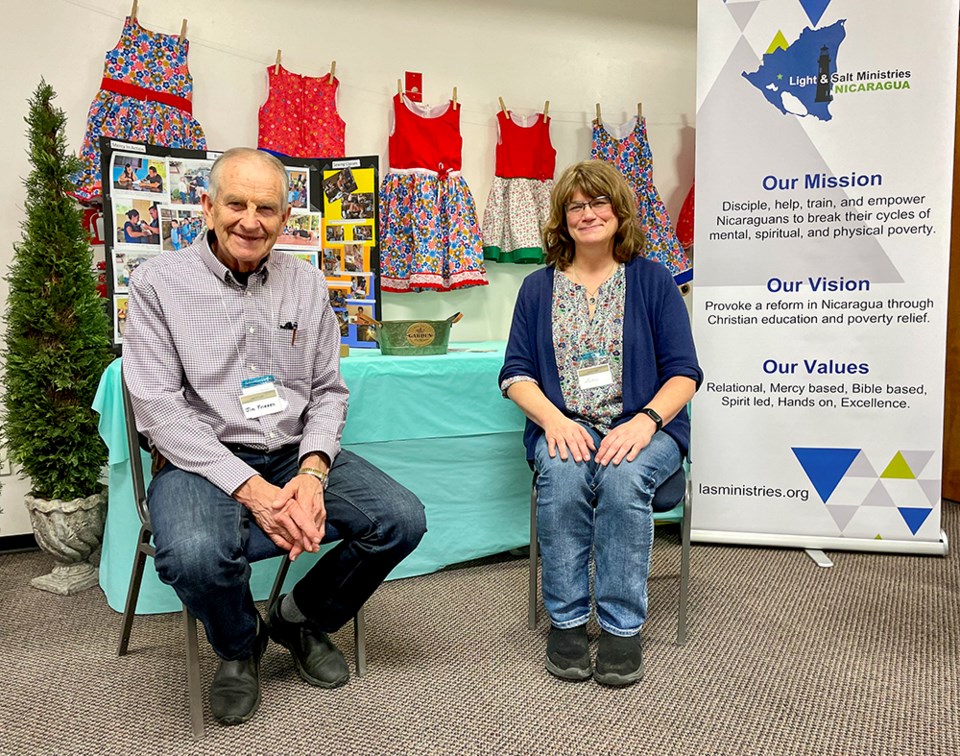 ---
Seminars were held throughout the weekend, which covered topics ranging from prayer to persecution to how churches can respond to the drug overdose crisis. Of the exhibitors on display, many were local, including Light and Salt Ministries, which was started by Fort St. John resident Tara Germain in 2009 to support a school for boys in Dario City, Nicaragua.
"The purpose is to show boys a way of integrity and responsibility," said board director Jim Friesen, noting the mission has grown to offer sewing classes to women and single mothers to help them establish their own small businesses and earn an income for their families.
The centre also provides food packs of rice, beans, and oil for the elderly. About 60 people are served by the ministry, and if one has been to the annual midnight madness sale held at Dunvegan Gardens, they've helped support the cause.
"She had a good vision and a worthwhile endeavour," Friesen said of his friend Tara, whom he first met when she was a teenager working at the greenhouse. He got to personally visit the school three years ago.
"Being there is a big thing," he said. "You walk the paths that they walk on and see what they do there… that impacts you."
---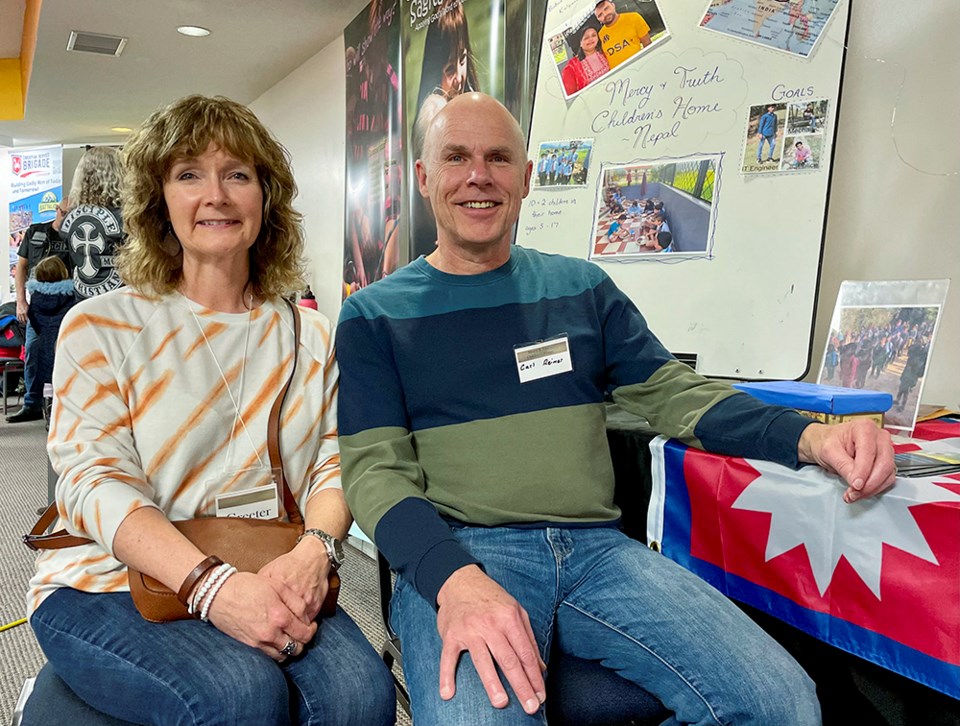 ---
Also among the exhibitors was Carl Reimer, part of a group of 30 local residents supporting the Mercy and Truth Children's Home in Nepal. They started a foundation to support the home during the pandemic after a chance meeting with its director through online church services.
The foundation is working in partnership with the International Humanitarian Society to raise and distribute funds to the home, and support medical treatments for children in need.
"I thought, OK, that is something that I, as a Christian, can definitely jump on board with, and Nepal is a definitely a country that's in a lot of need," said Reimer, noting the cost of medicine for a young boy at the home who suffers from a kidney disorder runs around $1,000 per dose.
"Our group helped fund four or five treatments for him."
Reimer hopes to be able to visit the home soon, maybe as early as this fall. He says he's close to retirement, with enough saved up plus a little extra to continue supporting the home.
"I've been blessed a lot here," he said. "That little bit extra, these people need it way more than I do. Even if it means one less trip a year for me to Mexico, I'm willing to give that up to help the kids."
---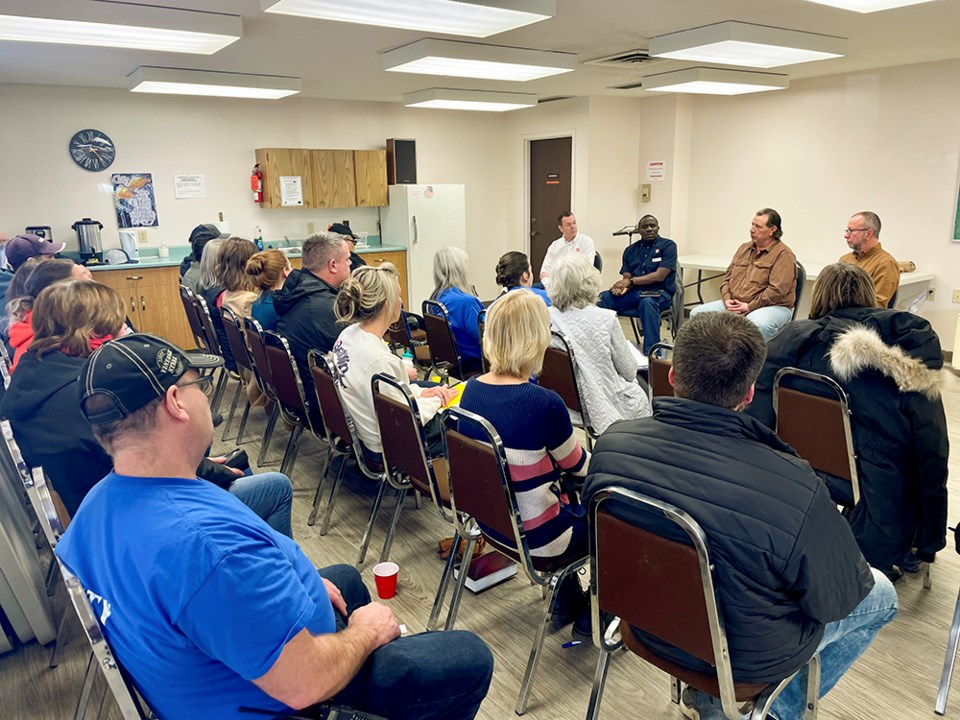 ---
Elsewhere among the exhibitors were representatives from Rising Above, the Grande Prairie organization leading efforts to expand its community-led addictions treatment program into Fort St. John.
Executive Director Mel Siggelkow led a conference seminar on addictions and was also part of a panel discussion on the church's response to the overdose crisis. Just last week, he hosted a separate public seminar at the Pomeroy Sport Centre for residents to learn more about potential paths to recovery for those struggling with addiction.
Siggelkow wants people to understand the mechanics of addiction and shift their mindsets to reduce stigma, whether they're struggling with addiction themselves, or seeking to support someone who is.
"You drive by people on the street, and you kind of go, 'Why don't they smarten up? Why don't they just get a job?' and they have that harsh judgment," he said.
However, shifting attitudes from judgment to understanding is the first step to helping.
Since starting in 2007, Siggelkow says more than 2,000 people have been helped by Rising Above, dealing with a range of issues at the root cause of their addiction, from childhood abuse and bullying, to feelings of abandonment and shame from other events in their lives. People need help to walk through their trauma, Siggelkow says.
"There's basically two things: A, you got to deal with your trauma, and B, you have to deal with the sights sounds and smells of your active addiction. The people and places that have set those patterns," he said.
"If you're able to work though your past pain, through counselling or our model, and you're able to put into place some good accountability structures and have a support team like AA or NA, then you're setting yourself up to move forward in a healthy way."
---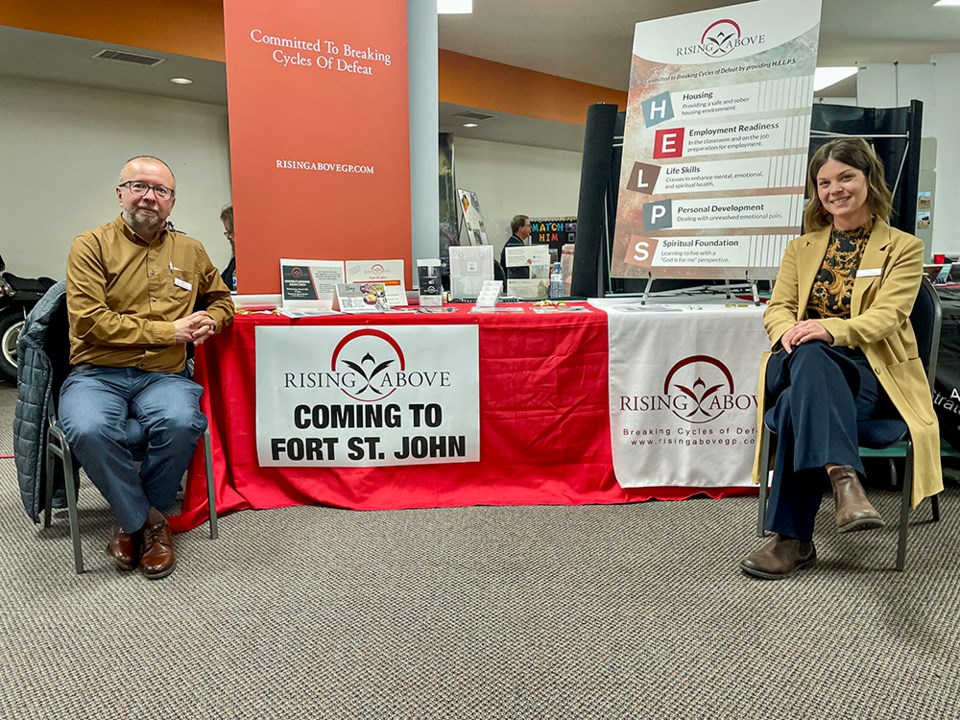 ---
A key goal of Mission Vision was to highlight the work being done by local missionaries, who can always use more helping hands and financial support.
"It's really good for us to know what our community is doing and we're also hoping that through Mission Vision we can match a local ministry that's looking for help with someone who's looking to go and help somewhere," said Peters, the organizer.
"There are young people sometimes that are looking to go somewhere and maybe they're not ready to branch out into a foreign mission but there's missions at home, there's organizations at home that they can help. It's a good training ground for them; if they are thinking of going to mission they can start with lending a hand at home."
Chris and Marilyn Byberg of the National House of Prayer in Ottawa were among the many out-of-town visitors who attended this year's conference. Byberg said he was encouraged by the engagement of local churches.
"It's really important that we do more things together because the community sees it," he said. "My heart is that they start to see us not so fractured, but they start to see us more unified. Jesus said that this is how the world will know that you're my disciples, by your love for one another.
"I really believe that Fort St. John is on its way in a greater capacity of loving one another, with the local church, so that we can love our community even better."
---