One of of the last memories Judi Bruce has of her grandson Jonathan is playing a game of the murder-mystery classic Clue with him on her 65th birthday.
It was Oct. 5, 2013, and one didn't beat Jonathan too often at the game. But this time, Bruce recalls, she finally did.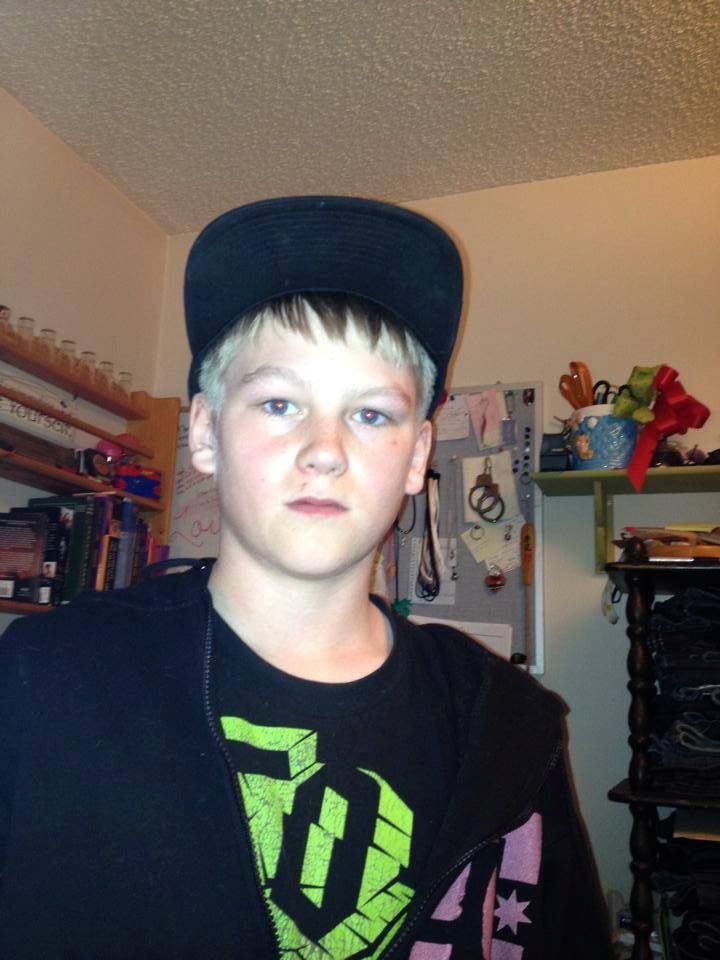 "He could usually figure things out, but I got him," Bruce said in an interview from her home in Blind Bay near Kamloops. "I still got the box, haven't been able to open it. It's still there, his favourite game piece is in there, because if it wasn't orange he didn't want it."
The last time she saw Jonathan was a few weeks later, walking down the street near the post office with a friend before she left on holiday to the Dominican Republic. When she landed back in Canada at the airport in Vancouver on Nov. 24, the text message came in: Jon's dead.

His body had been found earlier in the day at the Fort St. John motocross track. He was missing his jacket, his shoes, his wallet, and his iPod.
What the family knows, according to Bruce, is that Jonathan had been at a party the night before, and that there's video surveillance of two people on a quad entering the motocross tracks, with only one coming out.

Jonathan's skull was fractured and he was frozen solid, Bruce said. It's not known whether it was hypothermia or blunt force trauma that ultimately killed him, she said.

"We had a memorial service but we didn't have his body," Bruce said. "This sound so gross, but they had to thaw him. We couldn't see him, We couldn't touch him. We couldn't be there because of evidence."

Jonathan was just 16, and is still remembered as an avid outdoorsman with a love of camping and fishing, and who was mechanically inclined and kept busy with countless projects.

Four years after his death, his case still an active investigation, and Bruce and her family believe there are people out there with information who aren't talking with police.

"There's lots of rumours out there about what happened," Bruce said.

"We believe there will be some kind of closure because nobody can go for the rest of their lives and not feel some kind of guilt, and want to unburden themselves as to what they know, or what happened."
Rumours, misinformation frustrate investigators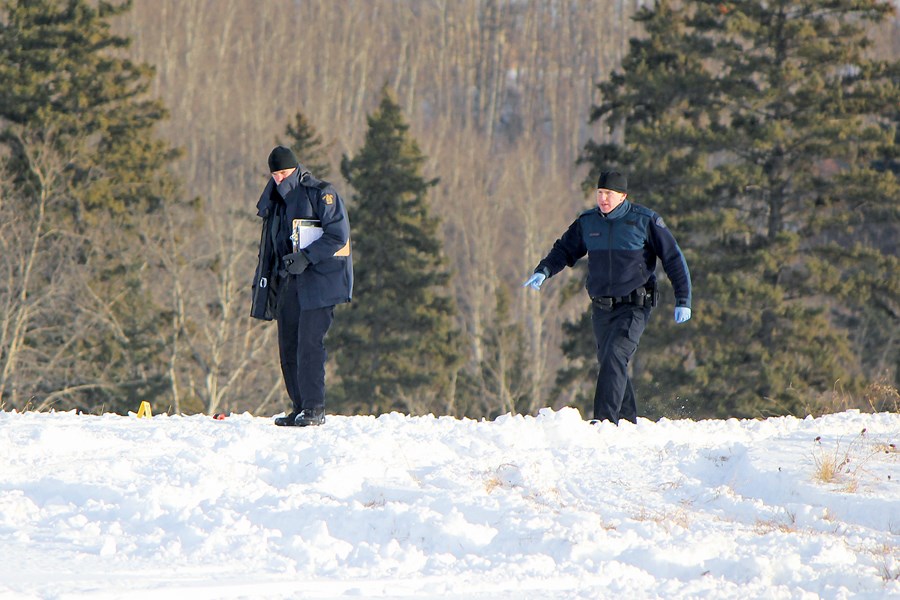 Police have yet to rule out foul play in Jonathan's death, which remains an active investigation for Fort St. John RCMP.
Police could offer few details of the case, nor confirm details and claims made by Bruce, citing the integrity of the investigation.
However, Staff Sgt. Steve Perret, who was the lead investigator on the case for two years and is now a family liaison, says most of Jonathan's activities have been tracked in the hours leading up to his death. His missing belongings are still unaccounted for.
"There's still a number of investigative leads that we're following up on," said Perret. "We do believe there's people out there who have information that have not yet spoken with us. We do encourage those people to come forward and tell us what they know about this incident."
Some of Jonathan's family and friends have made their presence at the city's Canada Day parade an annual tradition with a Justice For Jonathan float. On social media, the name of a possible suspect is brought up often.
Perret cautioned that there is much speculation and inaccuracies about Jonathan's cause of death and who might be responsible out in the community.
"As a police investigator, one of the worst pitfalls you can fall into is getting tunnel vision, and focusing on one individual, one set of facts," he said. "As an investigator, you have to keep an open mind and be alive to all the different possibilities."
"We've endeavoured to explore every avenue of investigation," Perret continued. "The police will never name somebody until charges are laid, and charges will be laid once Crown counsel believes there's sufficient evidence out there. We have not yet crossed that threshold. We do not have enough evidence to lay charges against anyone and thus the investigation continues."
The lack of closure in the case is as frustrating for police as it is for the family and community, Perret said.
"One of the major frustrations with this case is the fact a lot of the parties were school-aged. There was a lot of rumours being spread and a lot of misinformation," he said.
"It's frustrating as an investigator. The tips we received were based on third-hand information, rumours that were being spread around school or amongst that peer group. When that happens, it increases the investigative time because we have to follow up on these leads.
"But when it's based on rumour and not based on fact, it's very difficult to get to the core and find out what the truth actually is," he said. "That does make an investigation more complicated and time consuming."
Jonathan's death has fractured his family, Judi Bruce said. There's a sadness, to be sure, especially at the end of the year, with a number of family birthdays in November, and as Christmas nears.
But the family doesn't live every day sad, she said, instead trying to remember the good spirit Jonathan had.
"Everyone of us, we have an empty chair at our tables," she said.
"We have stars hanging in our window so he knows where we are."
Anyone with information about Bruce's death can call the Fort St. John RCMP at 250-787-8100 or Crime Stoppers anonymously at 1-800-222-8477. 
Email Managing Editor Matt Preprost at editor@ahnfsj.ca.