Visitors to the Fort St. John airport will have noticed a splash of new art on its walls.
The airport is just one of many local venues starting to showcase indigenous art as part of a Doig River First Nation project to increase the visibility of indigenous art, design, and culture in public spaces around the city.
The latest instalment features a vibrantly coloured moose painted by Doig River councillor Garry Oker.
"We're very pleased with how it's turned out," said Gordon Duke, managing director.
"The art is giving our airport a 'Sense of Place', so that visitors and local stakeholders alike are very aware they are in the North Peace Region, and on the traditional lands of the Treaty 8 people. We believe it's important to recognize the Treaty 8 people's cultural contributions, and our airport is an ideal place to do this. We appreciate the guidance and contributions of Gary Oker and his team to make this happen."
Earlier this year, a large Dana-Zaa ceremonial drum was hung on display at the terminal.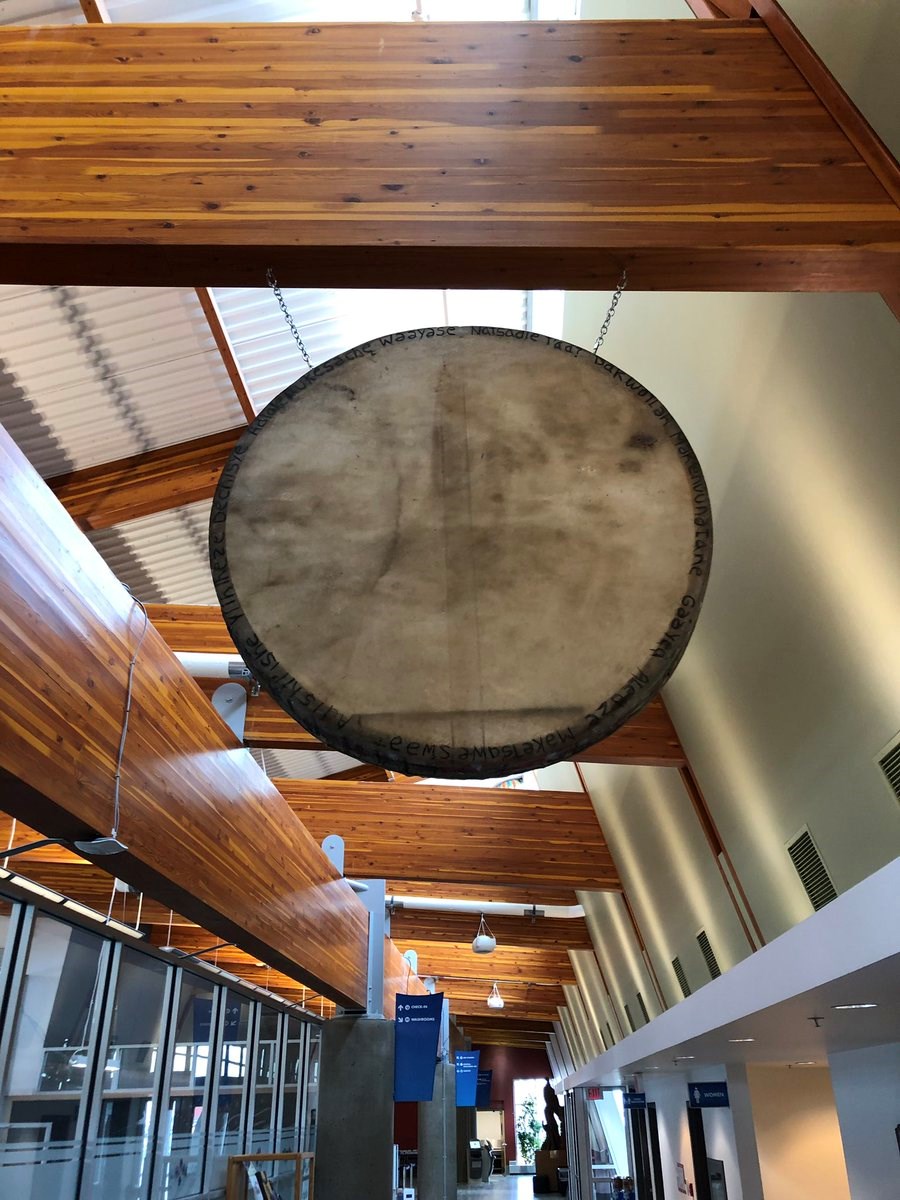 Small beaded decals have been placed around a number of city facilities as part of the visibility project, including city hall.
Doig River is currently working with the North Peace Cultural Centre on designs for both an indoor mural, as well as outdoor mural on the building facing 100 and 100.
Email Managing Editor Matt Preprost at editor@ahnfsj.ca.