A new 50-unit affordable housing apartment complex built in conjunction with the Site C dam opened in Fort St. John on Friday.
BC Hydro and BC Housing joined elected officials for ribbon cutting and a tour of the completed six-storey building next to the fire hall after two years of construction.
"Long before we started construction of the Site C dam, we were engaging with the city and the regional district about the workforce that was going to be coming to Fort St. John, and we clearly heard there were concerns about the impacts of the influx of workers," said Shanna Mason, BC Hydrdirector of environment and regulation for Site C.
"One of the things we did to help mitigate that, and in response to the concerns we heard, were to build the worker camp to house the workers on site, and we also committed to building this affordable housing unit that we were able to use during construction for some of our families and our workers that are up here for the construction phase, and then be able to be a legacy benefit for decades to come."
The apartments include 35 two-bedroom and 15 three-bedroom units. Five units are wheelchair accessible.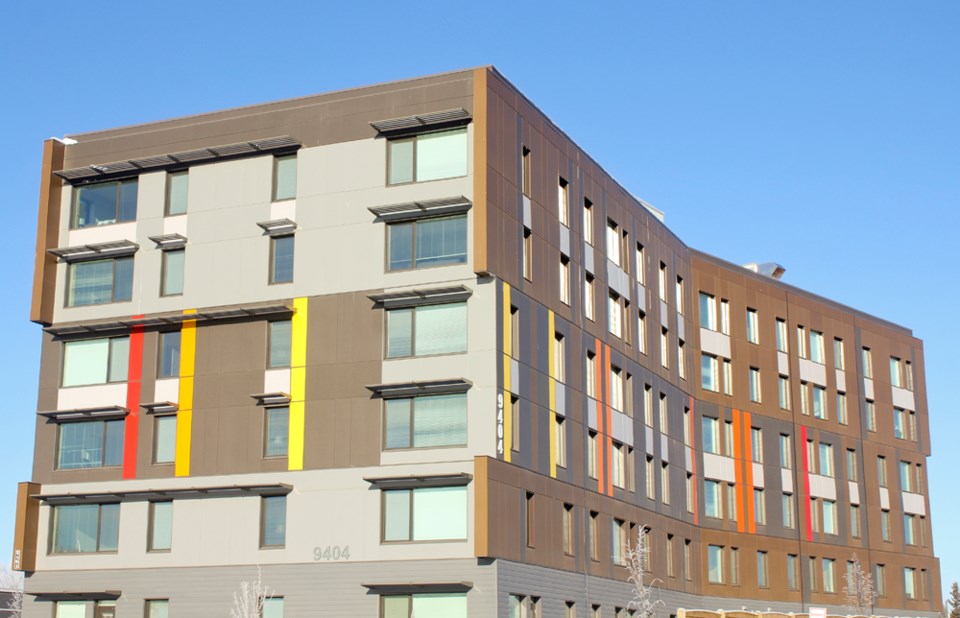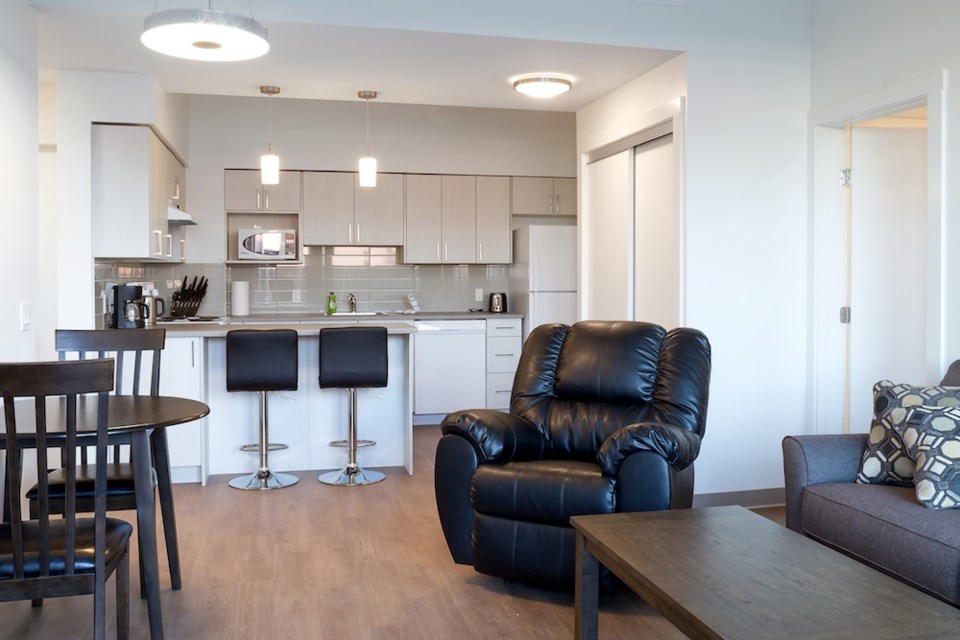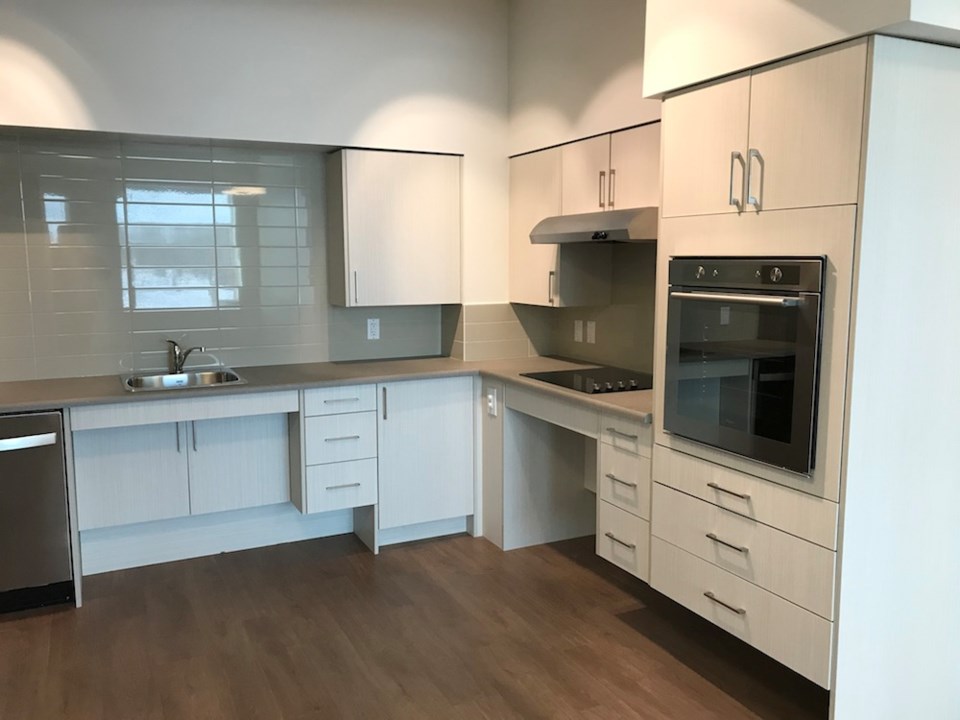 BC Hydro is currently renting 25 of the units, with another 15 units rented to BC Housing tenants.
Designed by Low Hammond Row Architects of Victoria, and built by Western Canadian Property Group, the apartments were built to passive house standards to make it as energy efficient as possible.
The building was oriented from north to south against conventional wisdom to ensure every unit gets access to direct, natural light. Each end of the building features a series of fins — extensions of the walls to show just how thick they are to keep the building as airtight and insulated as possible. 
"It's based around having a tighter envelope, higher insulated walls, high performance windows ... which reduces air leakage. That, coupled with an energy efficient system, and you have amazing performance of a building," Shafin Damani, development manager for BC Housing.
"So, we not only have affordable housing here, it's cost effective from an operations perspective."
Mayor Lori Ackerman said she was proud the city was home to the new building, the largest passive house-certified building in B.C., according to BC Hydro. 
"As B.C.'s energy capital, we recognize energy is not just a commodity, it's a responsibility," Ackerman said.
"So, when we were talking about this affordable housing unit being built for the (Site C) project, but then being turned over to the community, we really urged BC Housing BC Hydro to ensure it was passive standard.
"This is an opportunity to showcase better ways of building, especially in Canada, in a colder climate."
The full 50 units will be turned over to the community for low- and moderate-income families when construction of Site C is complete. The cost of the project wasn't immediately available.
Email Managing Editor Matt Preprost at editor@ahnfsj.ca.