North Peace Secondary's Class of 2020 made history June 19, celebrating a graduation unlike any other.
Hundreds logged online for a virtual convocation celebrating 300 students, as live tradition that fills rafters with thousands was cancelled this year due to the coronavirus pandemic.
Class Historian Pauleanne Codilla reflected the moment, pre-recorded last week, and remembered the excited first days of high school and the long anticipation for graduation.
"Who would have thought that we would not be crammed or sweating under our grad gowns in the North Peace Arena this year?" said Codilla.
"Who would have thought that we would not be walking down that grad aisle with our friends, or hugging our teachers to say thank you after this graduation ceremony, or going to large after graduation gatherings with our friends?"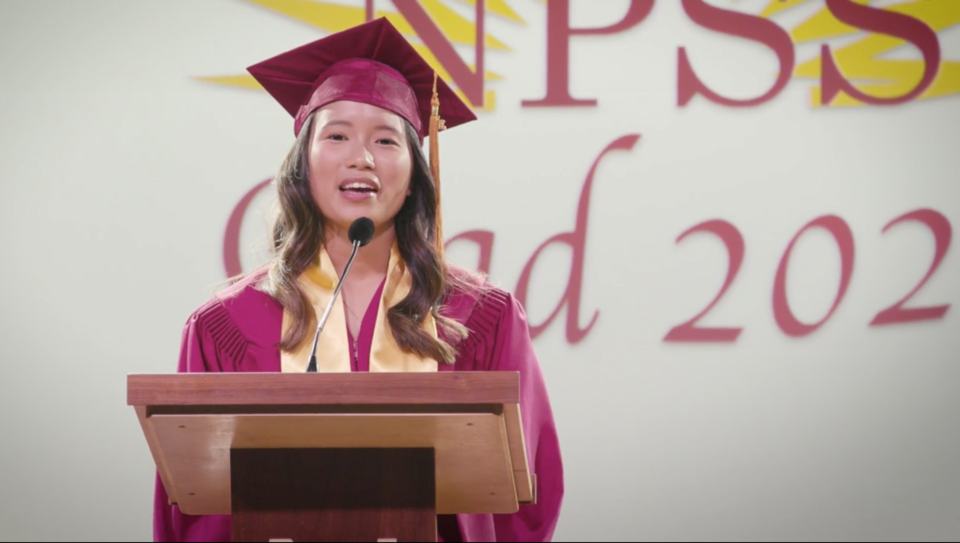 But she encouraged her classmates to look at the bright side. The pandemic and trade in tradition doesn't redefine the meaning of graduation day, she said.
"This day celebrates 13 years of us going to school. Thirteen years of struggling to get out bed every morning, 13 years of making lifelong memories with friends, 13 years of hard work and obstacles and lessons, and 13 years of procrastinating our work until the very last minute — unless you were a go-getter," Codilla said.
"And after those many, many years, here we are. We made it."
Years from now, there will still be stories to share their kids about sneaking popcorn from teacher's classrooms, or getting stopped by the hall monitor for a friendly chat about the future, or skipping class for a cup of coffee. And yes, stories about COVID-19 and surviving quarantine too, Codilla said.
"No matter what memory we share, I imagine that we will be smiling as we reminisce about these times," Codilla said.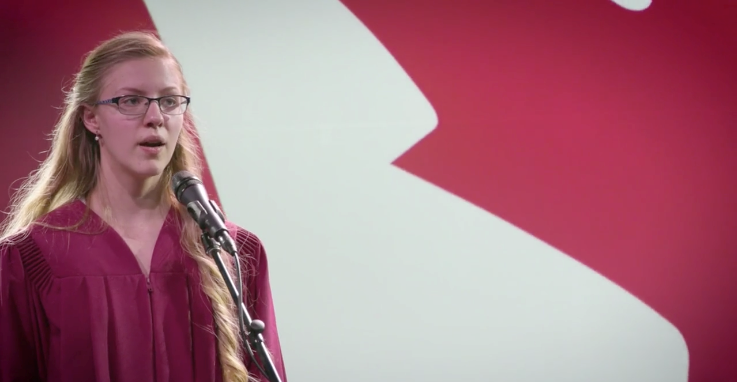 Throughout the two-hour ceremony, school officials and dignitaries couldn't help but remark on the uncustomary occassion. But they stayed focused on the positives and the students' future.
"The year 2020 will stand out for generations to come," said schools superintendent Stephen Petrucci. "The current pandemic reminds us how interconnected and interdependent our world really is. Whether it pertains to the economy, travel, or epidemiology, the lines on the map have limited effect."
Petrucci told graduates to offer their best to the North Peace community and world, no matter the circumstance.
"We need your connection, we need you compassion, and we need your contribution," Petrucci said.
"When the time comes, your re-engagement with those around you will ensure our society is filled not with loneliness and fear, but belonging and hope."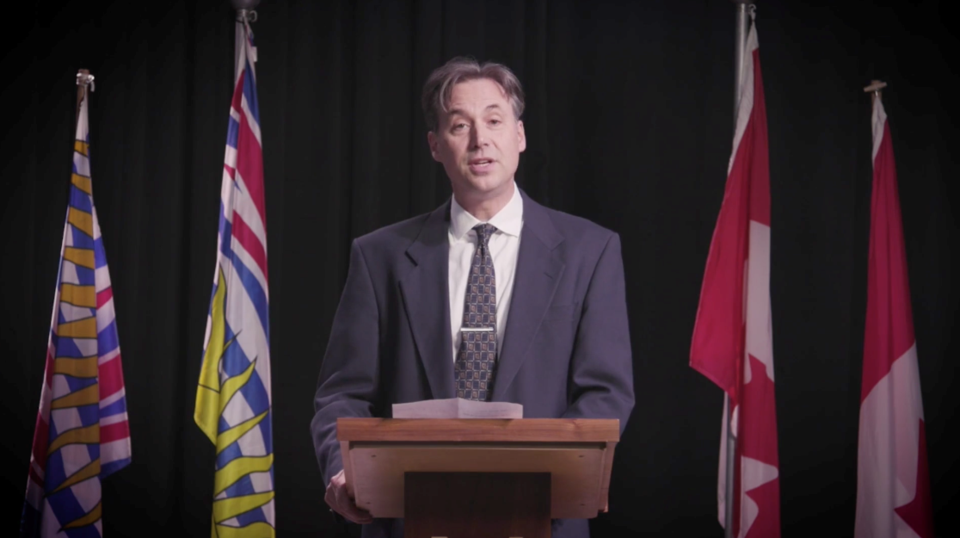 Maria Keeler was the Class Valedictorian. She thanked her teachers and school staff, the parent advisory council, and the grad and prom committees for making things as close to normal as possible.
"Everybody worked so hard and I think I know why: it's because we're an amazing grad class. We've earned this," Keeler said. 
Keeler noted students were born in 2002 and the first graduating class of the 2020s — "a really cool palindrome number," she said.
"We are a class of firsts: We are conveniently the first class who didn't have to write an English or French provincial exam. Not so conveniently, we're also the first class to write the numeracy assessment and graduate with a Capstone project," Keeler said.
"Now, I don't know if we're the first class to graduate during a global pandemic, but it certainly does make us interesting."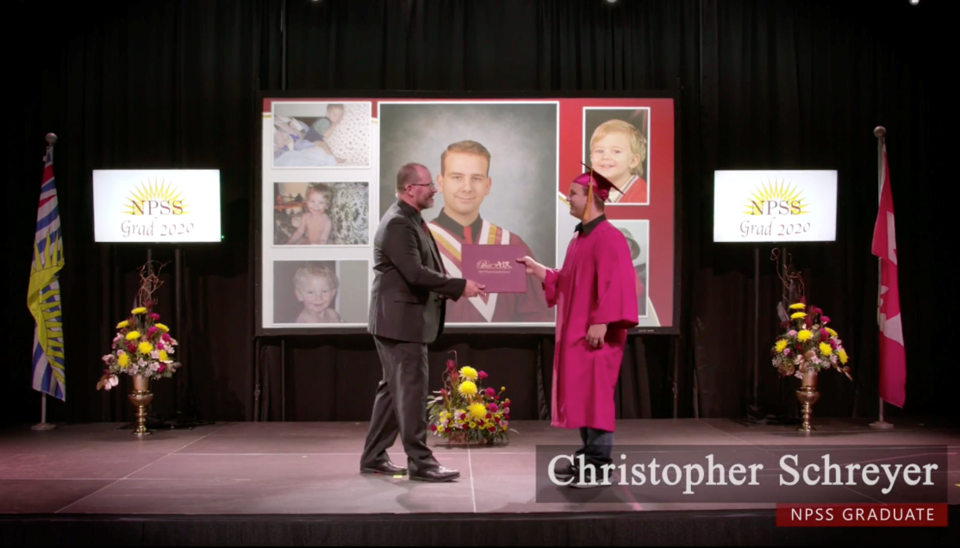 Keeler reminded grads they were around before the school's mascot was a Grizzly bear, and remembered the "crazy days" of when the school once had to run on a generator in the middle of winter.
"We witnessed the formation of the student body council, a lockdown on Halloween, and most recently a global pandemic. They could make a movie about us," Keeler said.
But students adapted and overcame, showing just how resourceful, creative, resilient, and deteremined their generation is, Keeler said. Smooth seas never made for a skilled sailor, she said, and reminded grads they are living history in the making.
"Stephen Hawking said that intelligence is the ability to adapt to change. After spending the last three months of Grade 12 locked down in isolation, I can confidently say this is a very promising grad class," she said.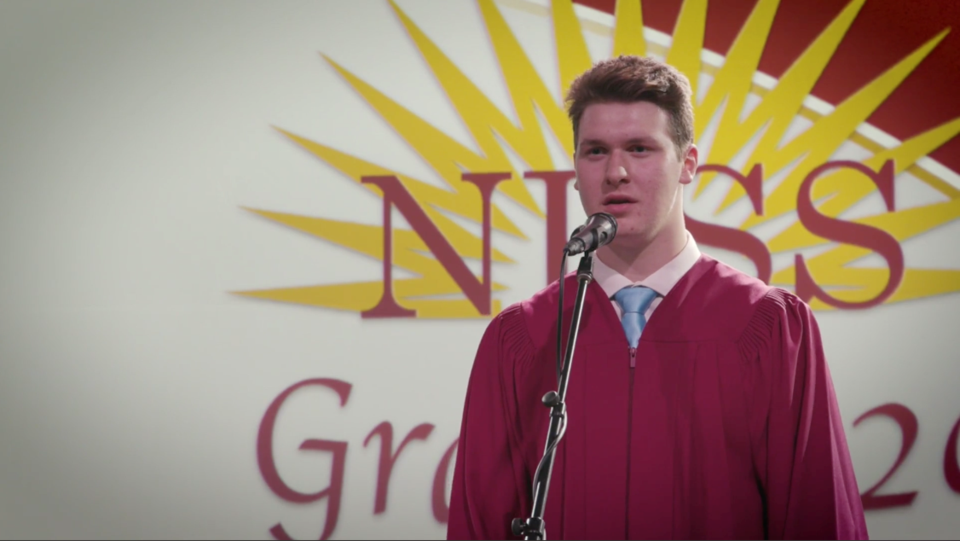 "Don't get me wrong, these are tough times to get through. Schooling is harder by correspondence, it's more challenging to visit with friends, and many of the events we would have attended have been cancelled," Keeler said.
"I have been inspired looking around the world and our community at how we have come together to help each other, to support and to entertain. People have put hearts and messages in windows, there have been parades and salutes and distanced birthday celebrations. There were so many instances of individuals taking it upon themselves to encourage and comfort others, and I feel very fortunate to have seen the world from this perspective."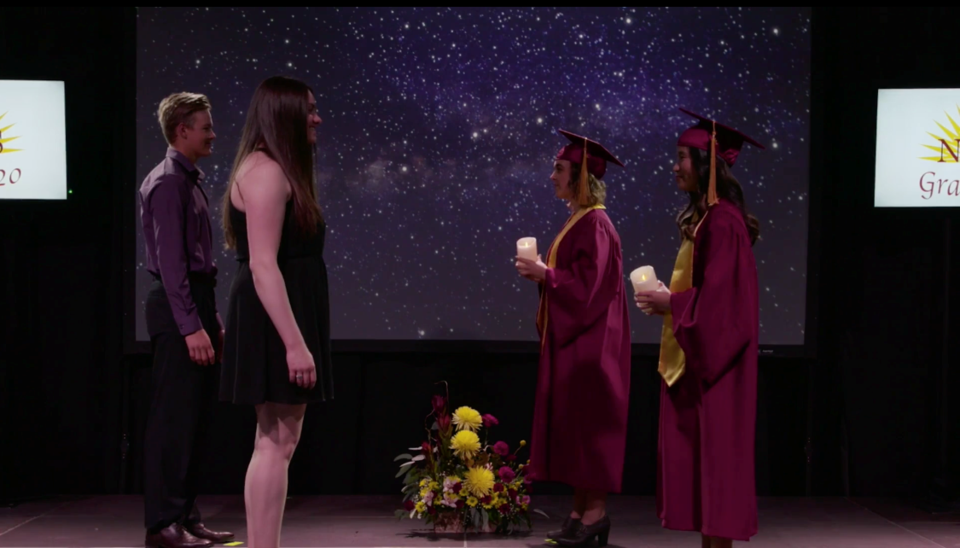 Though convocation was cancelled, there was still a two-hour Grand March Parade later that afternoon to salute the Class of 2020.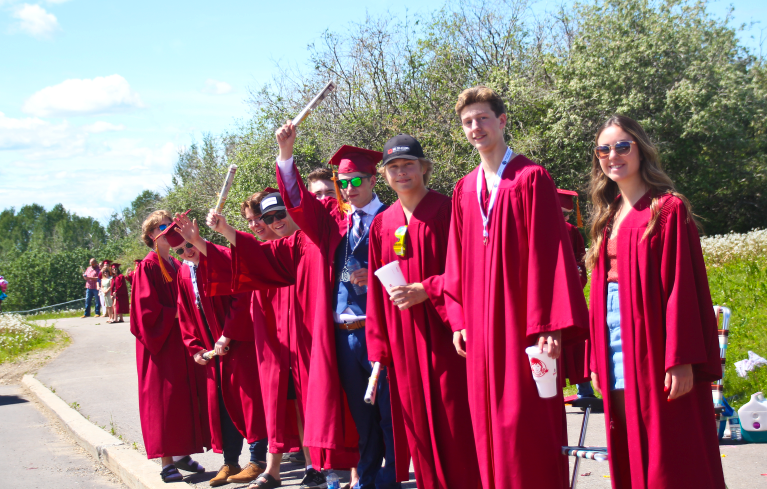 Students lined up along 93 Avenue, 86 Street, and 100 Street, and hundreds of grad enthusiasts circled the route to wave and honk and cheer and take pictures.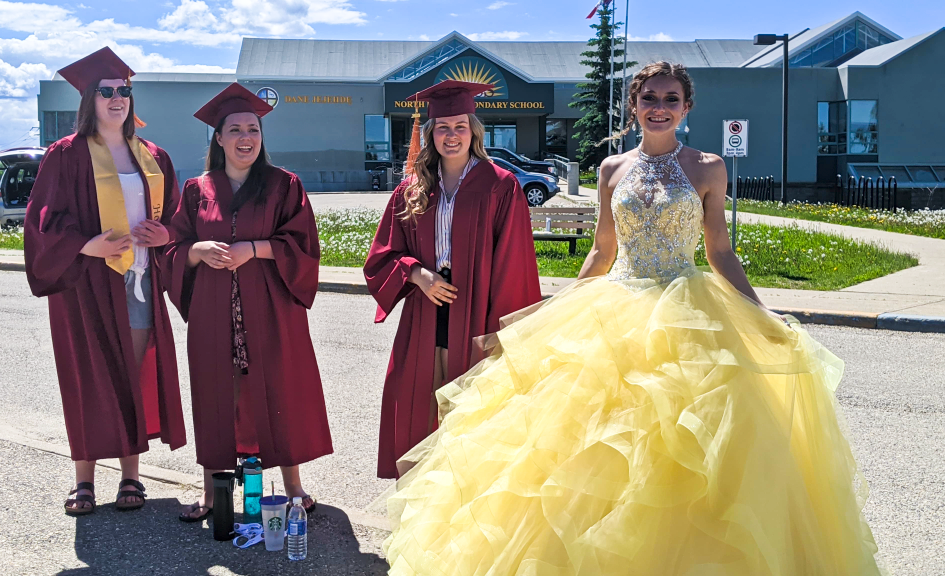 Some students were wearing the traditional gown and cap, others opted to show off their prom outfits, while others wore a mix of gown and suit, to deal with the sun and heat.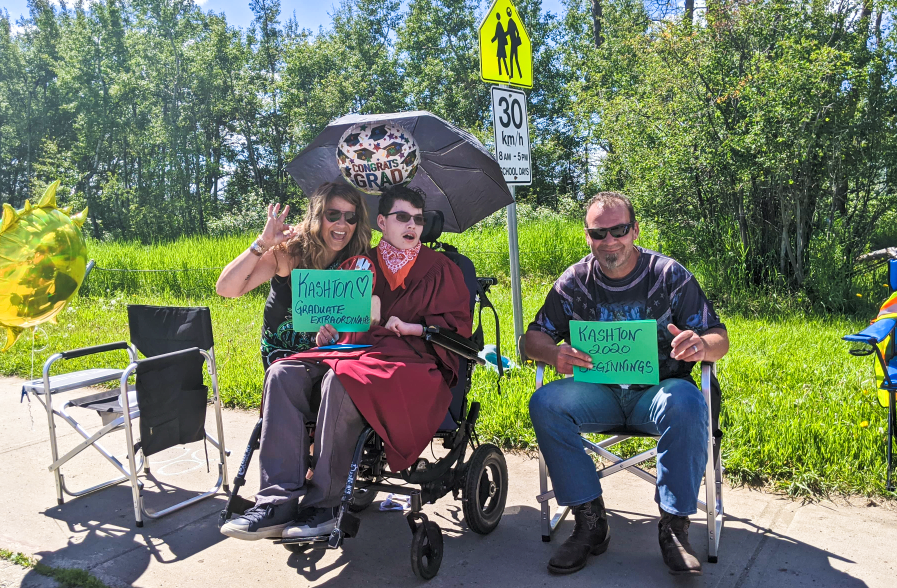 Email Managing Editor Matt Preprost at editor@ahnfsj.ca.