A new study from the Fort St. John Arts Council has imagined a number of concepts for a potential new creative hub and suite of art studios to meet the growing needs of local artists and help revitalize downtown.
The concepts are a "starting point" for the arts council, which has been conducting a feasibility study since last year on how and where to build a new hub to meet the demands of its members.
"The purpose was to study the possibilities of having a creative hub in Fort St. John and find out whether there was a desire for it, a need for it, and whether it was practical," said arts council vice-president Margaret May during a meeting with Peace River Regional District electoral directors on April 14. "The stakeholder for us was everybody; everybody in the community who did art, who was interested in art, or just wanted to see the community grow and be enhanced."
The arts council was founded in 1970 and currently operates out of the ArtsPost on 94 Avenue. But the arts community has grown exponentially over the last 50 years, with at least 500 members active in local and regional groups today, and more than 3,000 people regularly participating in programming, according to the study. Cultural events reach at least 35,000 people every year.
A number of groups have immediate needs: both the potters and the weavers guilds have outgrown the ArtsPost, while others such as the quilters guild and printmakers need space, May noted, adding, "we feel like there's potential in other arts that haven't even been tested, like woodworking and sculpture, that may grow but don't have any space at all."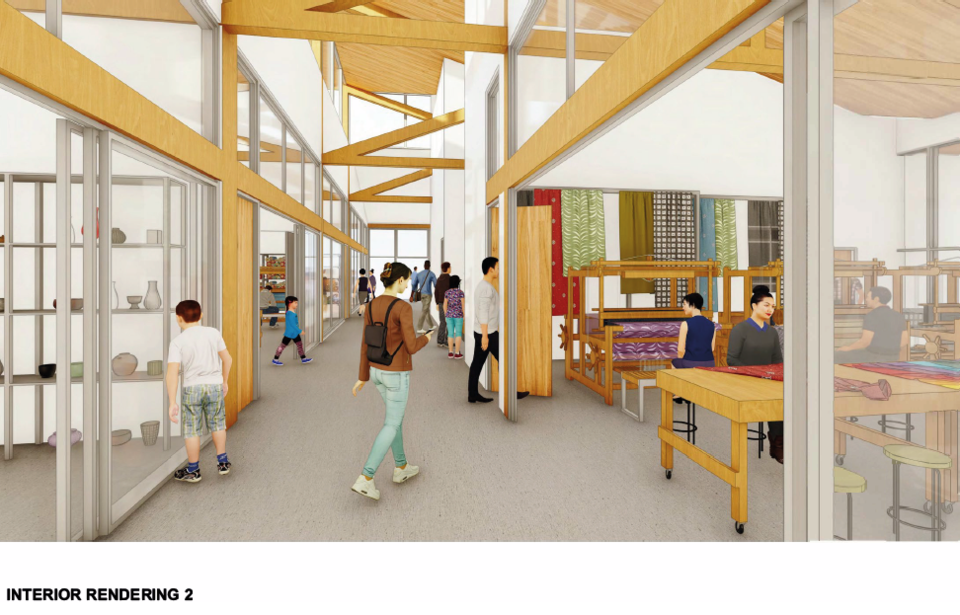 "There is a demand. A lot of people came out to the stakeholder meetings," said May. "People had a lot of ideas. We had a large list of what people would like to see in the hub, probably not all will come to fruition, but it gave us an idea of what the demand is."
The study identified three potential options for a new hub, including a second-floor expansion of the North Peace Cultural Centre, opened 30 years ago in 1992, or building anew on the vacant lot across the street at 100 Street and 100 Avenue. May said the arts council and its consultants toured several potential sites, including the old Canadian Tire building and other empty lots and existing facilities, though consultants narrowed down their preferred areas "right in the heart of town."
And while an expansion of the cultural centre topped the study's list of recommended locations, arts council secretary Connie Surerus said that would require further study and engineering to determine if the building could even handle an expansion.
Building a hub with residential towers across the street "has the greatest potential," Surerus said, drawing artists and others to live and work downtown, and continue building an "arts district" in the city's core.
"Not only to grow the actual creative hub and the arts groups going in that creative hub, but looking at having affordable housing right downtown," Surerus said. "And that would actually dovetail nicely into the city's downtown revitalization project and 100 Street upgrades right now."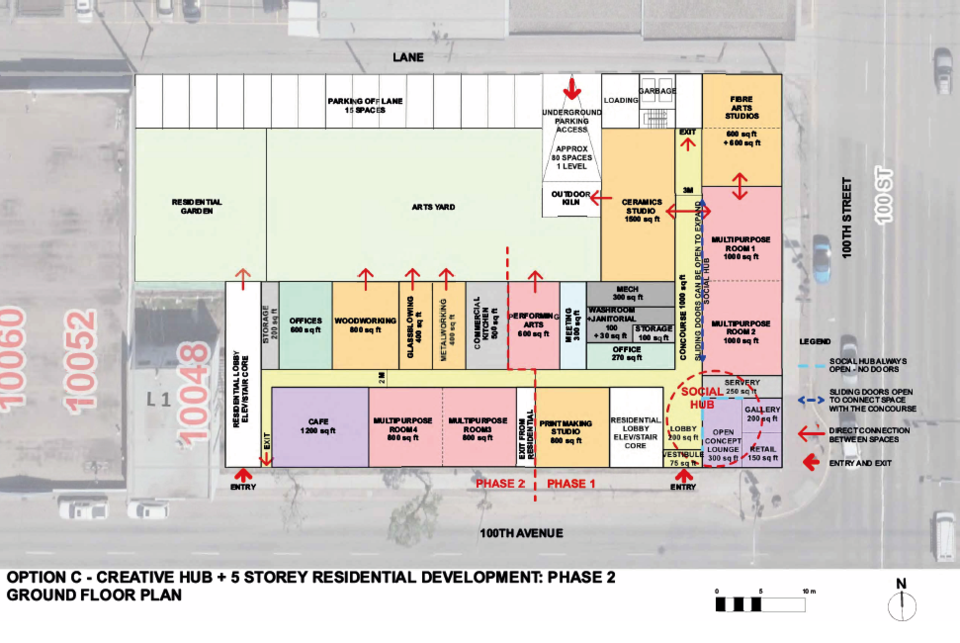 Just how a new arts hub will be funded and sustained will be an "important piece of the puzzle," said May. In order to be feasible, the arts council will need significant capital funding from grants and other partners, as well as core operational funding. The study identifies at least $17 million in capital financing available through the federal and provincial governments, as well as the Northern Development Initiative Trust.
May said the project hinges on "land and location" and having further consultations with the community. During the meeting, electoral directors said financial support from the PRRD could require a referendum, and noted the city is soon to begin development of an arts and culture master plan, which is being conducted separate from the creative hub proposal currently being driven by the arts council.
"The last thing we want to see is everybody standing alone," said electoral director Brad Sperling.
The arts council will meet with Fort St. John city councillors on April 25, and also plans to present the study's findings to Taylor council.
"We've said from the beginning this goes nowhere without working together with local governments," said May.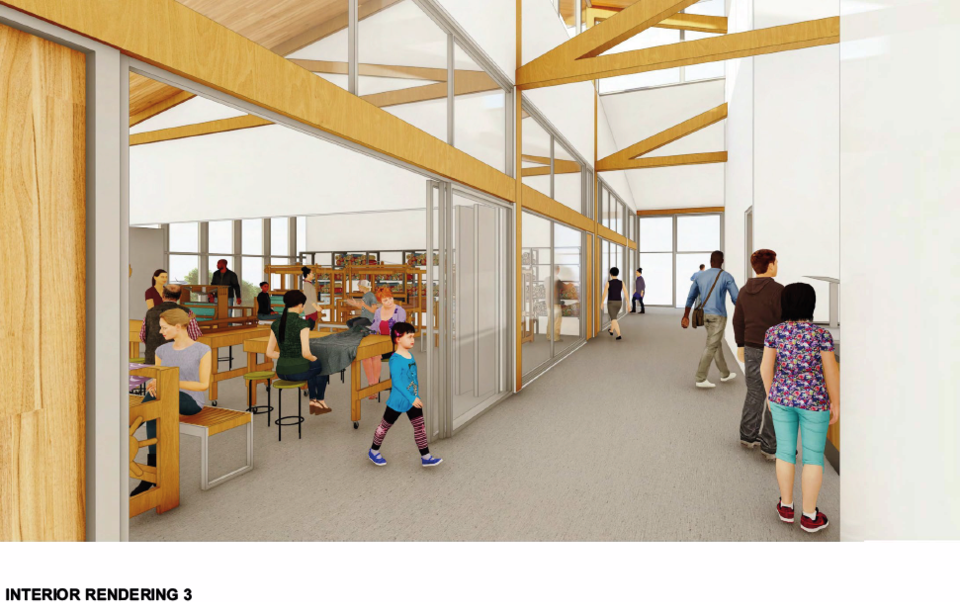 The arts council study says a new creative hub would "produce a wide range of positive social economic impacts," among them supporting industry investment and employee retention, and positioning Fort St. John as a "unique place to visit."
May and Surerus said the idea would be for a new hub to be open seven days a week and operate year-round.
"One of the big things that the arts group talked about was having access to the facility seven days a week and being able to go in there if they want to be quilting at 2 o'clock in the morning, which was also the idea around the residential," Surerus said. "That you could live upstairs, go down and quilt to the wee hours of the morning, and then go back to bed... access is very important."
Preliminary discussions have already started with the school district, and initial discussions with city staff "have been positive." Surerus said there could also be potential new grant opportunities in the latest federal budget, particularly for affordable housing, and that private sector support will also be key.
"There is the opportunity for growth in the arts with public programming and it could be a great tourism spot too, and we'd see the expansion with our arts groups," said Surerus. "They're already bursting at the seams ... there is significant growth potential."
"We're excited. We know it's a daunting project, we know it's a big project, but we think it would be of great benefit to really the whole region to have this programming and facility available to us," said May. "Obviously this is just a starting point to have this feasibility study. We're glad to have it done."
---
Have an opinion or story to share? Email your letters to editor@ahnfsj.ca