With warm temperatures expected for the rest of the week, the City of Fort St. John is asking residents to follow physical distancing guidelines in parks and on trails.
In a post on its Facebook page, the city warns that "while our parks and trails remain open, they may not be if people cannot respect the rules and guidelines set by the Provincial Health Officer."
The weather forecast this weekend calls for temperatures up to 17 C.
And with the sun out in full force, the last few days have seen high levels of foot traffic at the Fish Creek forest, and the walking path along Northern Lights Drive, which runs from 86 Street to 100 Street, to name a few. The skateboard park is also open and has been seeing plenty of use.
Signs have been put up across the city reminding residents to keep at least two metres distance between themselves and others out enjoying the amenities. Those who live in the same household do not have to "practice physical distancing unless someone is sick," according to the signs.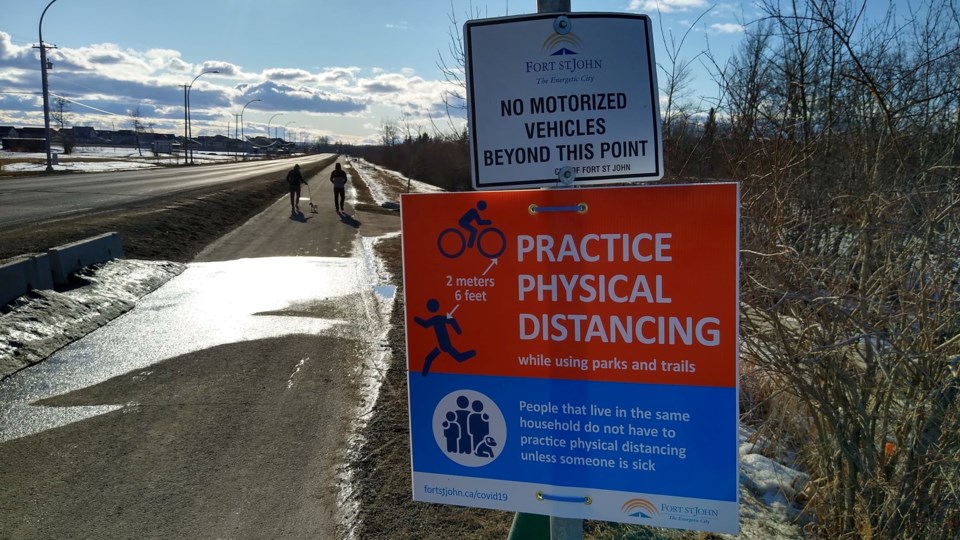 Email reporter Dillon Giancola at sports@ahnfsj.ca.