The coolers and freezers at the Salvation Army food bank in Fort St. John are bursting at the seams with grocery store donations, and the agency is getting a much needed grant to keep up with demand and capacity — all it needs now are more volunteers.
Foodbanks BC has granted the Salvation Army $115,000 to support its growing perishable food recovery program, which puts fresh produce, meat, and dairy in the mouths of the city's most needy.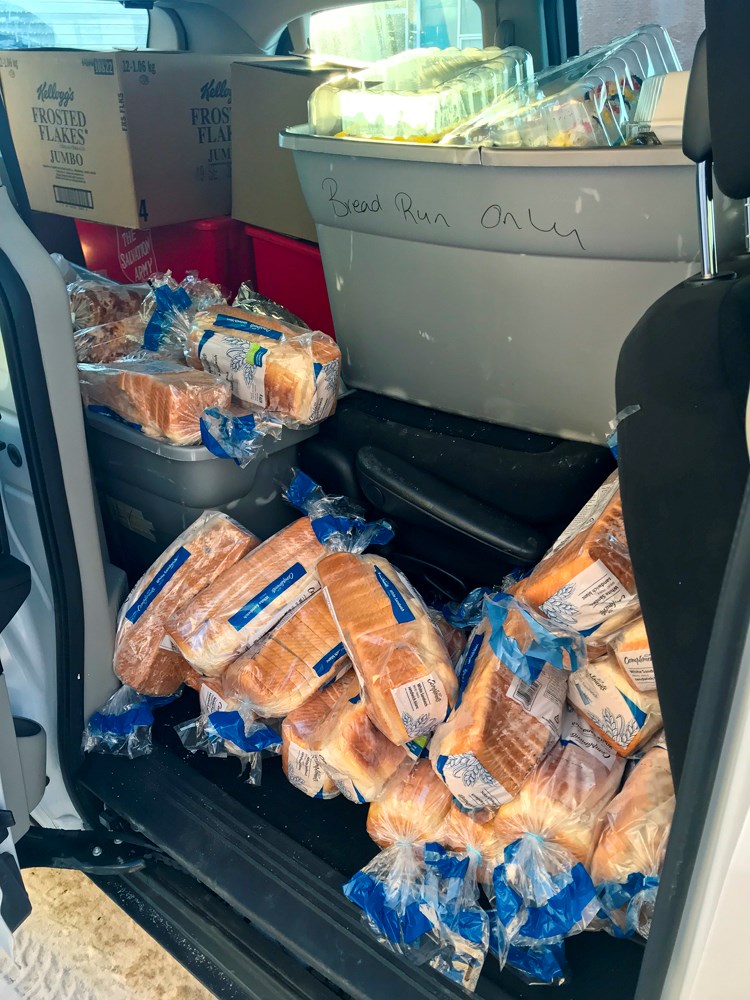 "We're pretty excited about that. For our community to have that size of a grant is pretty substantial," said Cameron Eggie, executive director. 
Since the program launched in June, the Salvation Army has been collecting an average of 10,000 pounds of good, surplus food otherwise destined for the landfill each month.
The grant will help the Salvation Army buy a Dodge ProMaster cargo van that will cut the number of trips needed to pick up all that food from grocery stores in the back of a small pickup truck. Work has also started on building a walk-in freezer and cooler, and new washing station at the food bank.
The more capacity the food bank has, the more people in need can be helped with a healthy, wholesome diet, Eggie said.
There's so much food coming in — some days it's crates of steaks, others it's buckets of apples — that the food also being used to support the Salvation Army's community meal program at the Northern Centre of Hope shelter.
"We like to see people get meat, dairy, and produce, rather than boxed food that's maybe not so healthy," Eggie said. "We're able to give a better diet to folks."
Foodbanks BC is dispersing the grant as part of a $10-million funding package it received from the province to tackle grocery store food waste and address food bank needs across B.C. 
Four billion dollars of viable food is wasted every year in B.C., while more than 100,000 people use a food bank every month, from children to seniors, said Laura Lansink, executive director of Foodbanks BC.
"It's a beautiful solution," Lansink said.
"It's thrilling to be able to share these monies and help these communities."
The Salvation Army launched the food recovery program with the help of an earlier $9,000 grant from Foodbanks BC, and is currently working with Save-On Foods and Amanda's No Frills. While Safeway and Wal-Mart are big donors to the food bank, they're navigating what their fresh food donations may look like in the future, Eggie said.
The agency is running the program and food bank with a core of about 10 volunteers — less than half the 25 that Eggie says is needed to run as efficiently as possible.
Those interested in helping with the program can call 250-785-0506.
Email Managing Editor Matt Preprost at editor@ahnfsj.ca.