Dr. Kearney students are ready to spook you this weekend — that is if you dare step into their House of Horrors at the festival plaza.
Grade 9 Leadership students, together with students in Stagecraft and Musical Theatre, have been busy designing the haunted house over the last two weeks, and were rehearsing the final touches on Wednesday.
"It's going to be pretty scary and really good," said Grade 9 student Brynn Adam. "I love doing these kinds of things for Halloween."
Drama teacher Ginger Alexander is the lead for the project, but Adam said nearly 300 people have worked on the haunted house, whether it's students working on props, coming up with ideas, or acting in the haunted house itself.
---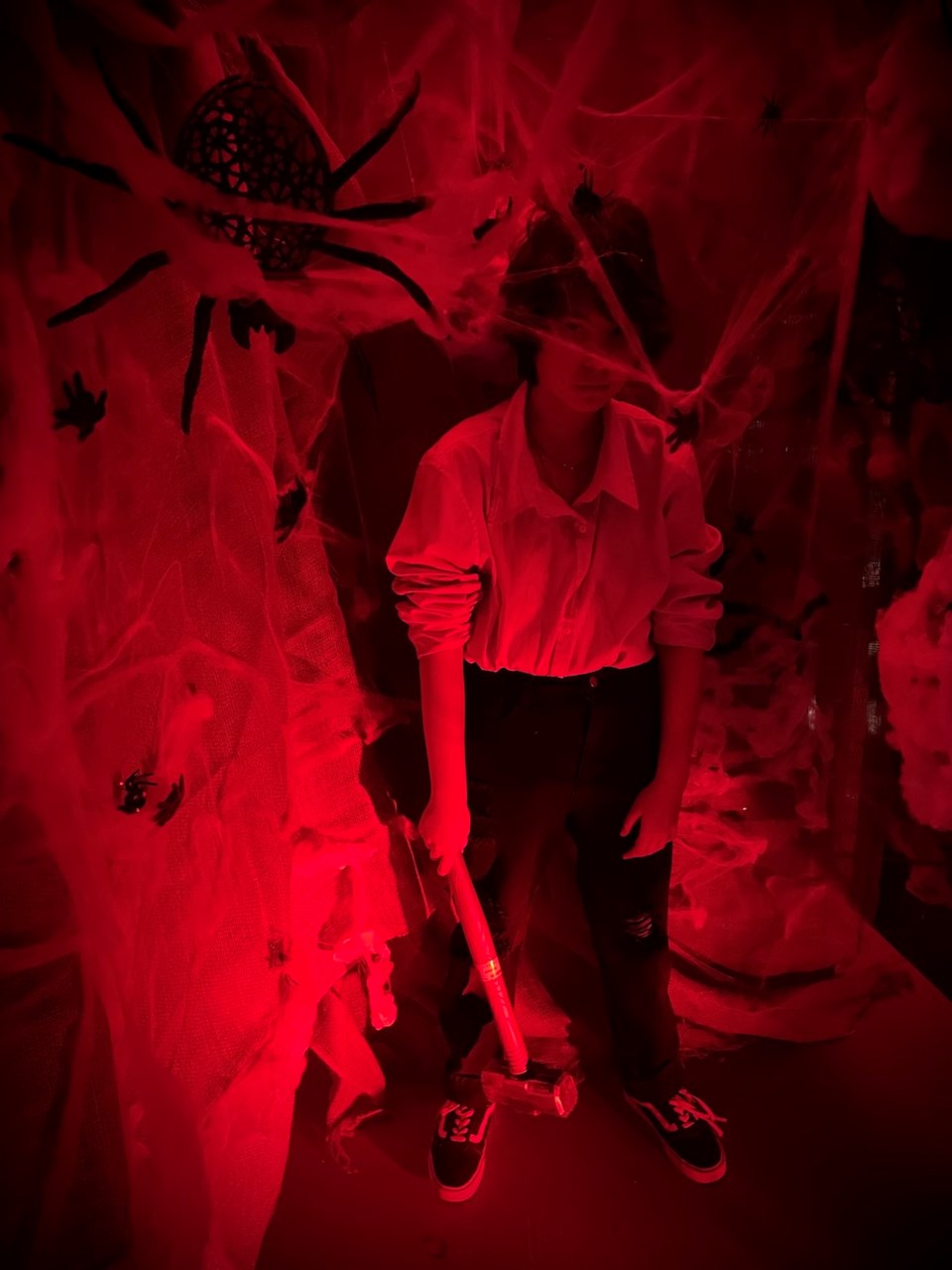 ---
The students said working on a city-wide project like this was stressful and a lot of work, but very enjoyable as well.
"It's definitely been a little stressful, but we've been working hard for two weeks," Adam said.
Grade 9 student Claire Thomas didn't expect the project to get so big.
"We thought it would be a fun little thing at first but it's so much more than that. There is a lot of pressure and a lot of work," said Thomas. "It's been a great experience and it tests our skills."
Added Grade 9 student Madelynn Carmichael, "It's been pretty nerve-wracking, but it's really helped us work on our leadership skills."
---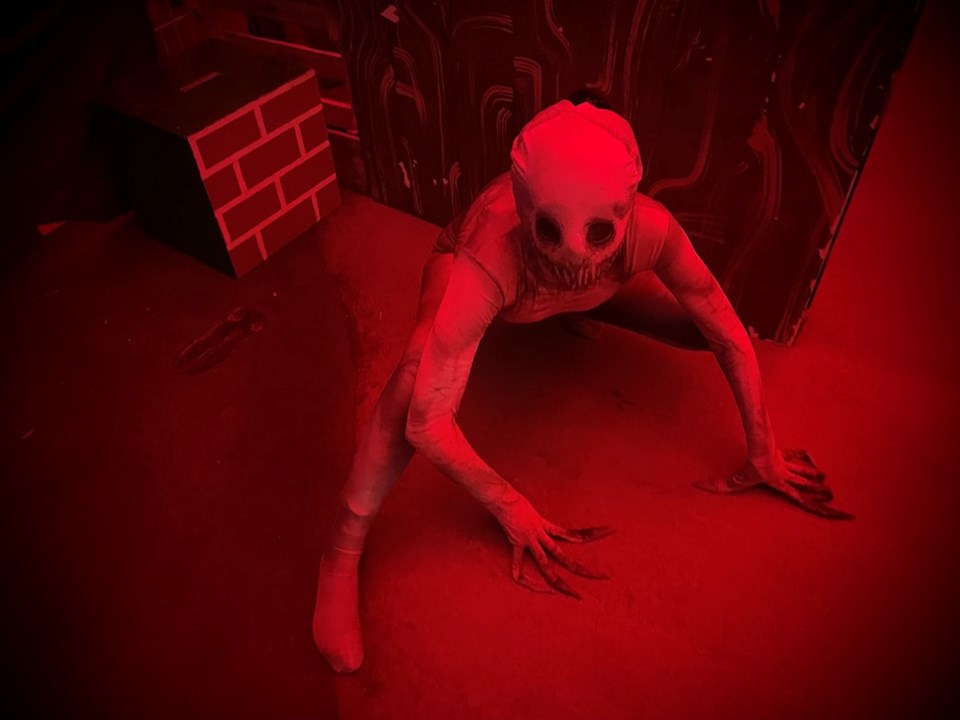 ---
The haunted house opens Thursday, Oct. 28, and runs through Saturday, Oct. 30. A small fee is required to enter, with proceeds going toward the Salvation Army and Fort St. John Women's Resource Society.
"It's a way for us to give back to the community," Adam said. "We obviously take a lot from it with sports and everything we do, so this is a way to give back and bring joy to the town."
The haunted house will run from 5 p.m. to 8 p.m. on Thursday; 5 p.m. to 10 p.m. on Friday, and 2 p.m. to 9 p.m. on Saturday.
---
Email sports reporter Dillon Giancola at sports@ahnfsj.ca