A fundraiser to support a Fort St. John woman recovering from a heart transplant and complications that left her blind was a great success last week.
Just over $55,000 was raised for Edwina Nearhood, who underwent the operation in September.
"It was a most beautiful night filled with lots of love, swollen eyes from crying, and swollen hearts from the display of generosity," said organizer and long-time friend, Gloria Coates. "I think Fort St. John has outdone themselves!"
Nearhood moved to Vancouver two years ago to be closer to her doctors as she was in the final stages of heart failure. While her body has taken the new heart, she unexpectedly lost her eyesight due to complications from the procedure.
The funds that were raised will support Nearhood's recovery, from rehabilitation to housing, to a seeing-eye dog and other assistive technology such as smart glasses needed to help with her blindness.
Nearhood shares this message:
"The Heart Warrior Fundraiser was a huge success from the little town with the biggest heart. The total raised was just over $55,000 with some donations still trickling in. The love and support I have received is overwhelming. I am truly touched and so emotional, and can't wait to see my community again.
"I would like to thank The Lido (Brian & Cindy Kirschner), Aniela's Kitchen (Jeanette Johnston & Staff), Mason Young (Entertainment), Systems (Sound & Technical Support), Kevin Busche (Auctioneer). To my amazing son Bruce, and my family and friends Cindy Bartsch, Jackie Findley, Rhonda Lupul, Gwenn Bourdon, Wayne Fibich, Clayton & Jessica Bartsch, Cory Bartsch, Alicia McKnight, Becky Belle, and Gloria Coates - you are all amazing!
"Special thanks are extended to each and every person who has donated, my heart is so full.
"Love Edwina"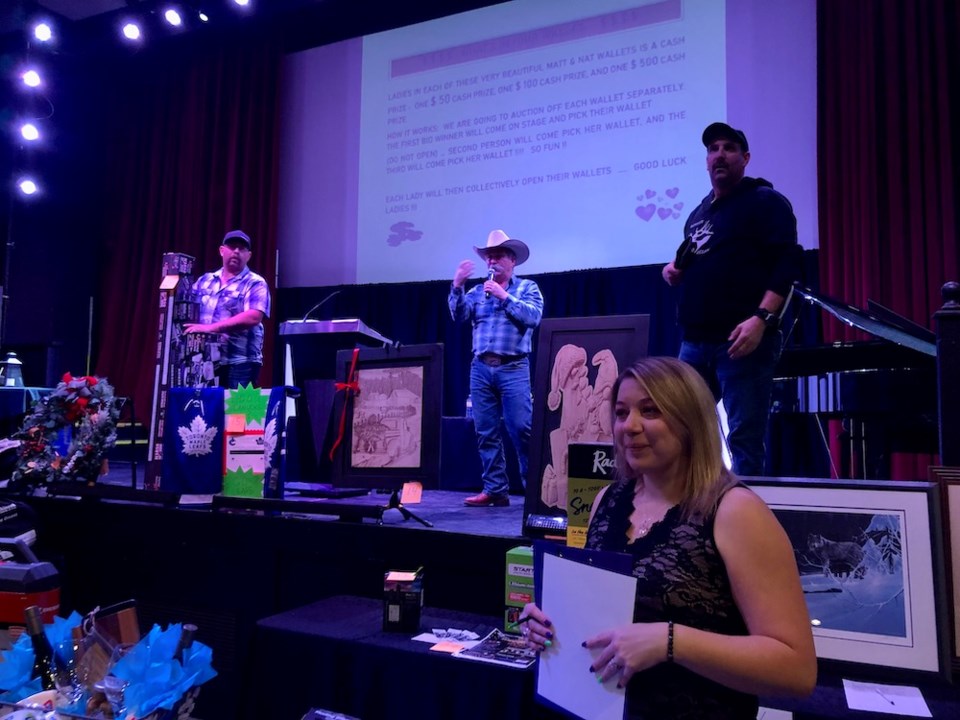 Nearhood continues her recovery and rehabilitation at St. Paul's Hospital in Vancouver with the help of doctors and physiotherapists, and equipment from the Canadian National Institute for the Blind.
A life-long Fort St. John resident, Nearhood was a well-known and respected local real estate appraiser before she left. In recent years, she has also been a health care advocate with the Patient Voices Network, working to improve B.C.'s health system.
Nearhood says during her transplant, a lack of blood pressure damaged her optic nerves and caused her vision loss, a rare and unexpected side effect of the operation.
She describes her vision now as like being in a dark basement with blacked out windows, but says she doesn't see her blindness as a handicap.
In fact, she sees it as part of a bigger purpose in this new chapter of her life.
A former Alaska Highway News columnist, Nearhood plans to write a book about her journey, and her case has piqued the interest of her doctors, who plan to do a study about her and have her speak with medical students.