Carmella Klassen paints a snowman in the window of the Fort St. John Association for Community Living's Art of Inclusion studio on 100 Avenue.
The art program began earlier this year, and recently moved into a standalone studio down the street from the ACL office, where members show up to sessions on Tuesdays and Thursdays to learn how to work with paints and pastels, linocuts and silkscreens, and other mixed-media techniques.
"I love art," says Klassen, who has been taking part in the program since the beginning. "I make something new every time, and I want to learn how to do different things. Lorna is one of the best teachers I can think of."
Klassen is referring to Montney artist Lorna Penner, who has been helping out with instruction since August. On Tuesday afternoon, Penner was working with Klassen and others on mixed-media self-evaluations and teaching them how to paint with pastels.
"It's talking about how they feel when they do art. They're very determined, they're unique," says Penner.
Penner works with about four students per session, which she says is perfect. "We can really get into things very deep," says Penner.
The studio recently held a printmaking open house for family and friends, and exhibited a COVID-19 show at Peace Gallery North earlier this year.
The program wraps for the holidays next week and will continue in the new year.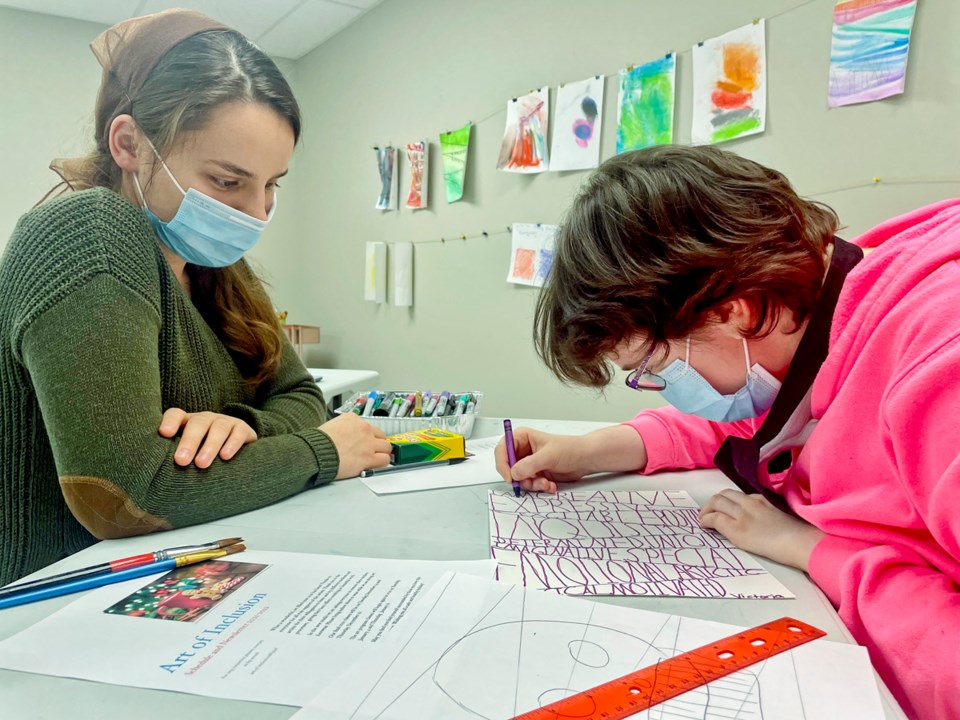 ---
Email Managing Editor Matt Preprost at editor@ahnfsj.ca