Peace Studio North hosted its first pop-up event over the weekend, borrowing space along 100 Avenue to showcase the talents of emerging artists in Fort St. John.
The gallery is a pilot project and collaboration between Northern Grand Hotel, the City of Fort St. John, and the North Peace Cultural Society and Peace Gallery North.
Painter and artist Samantha Wigglesworth curated the show, which also includes works by Liam Richards, Atonita Draws, Azaria Richards, and Madi Cornet-Cooper. It runs until Dec. 18 at 9834 100 Avenue.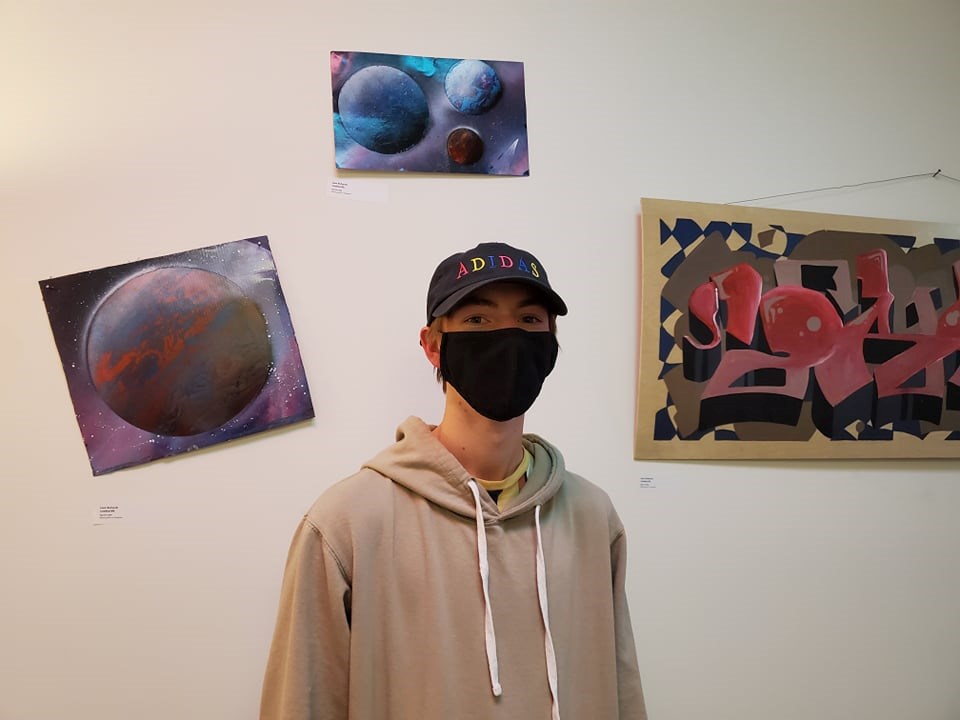 Down the block at 9912 100 Avenue, artist Catherine Ruddell is also being featured with a new studio art project, sharing her continued journey of learning the Michif language through painting and printmaking.
For more details, call Peace Gallery North at 250-787-0993 or email gallery@npcc.bc.ca
---
Email Managing Editor Matt Preprost at editor@ahnfsj.ca