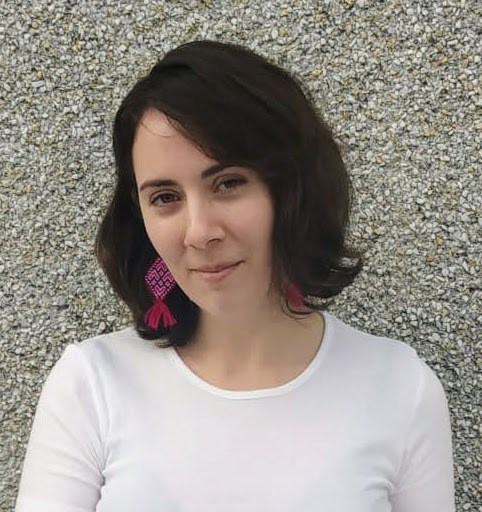 "When I am asked to recall a poignant detail from my life, Alice hides behind childhood treehouses, in shadowy spots in the yard, and in the muck of pond floors. Without her, whole parts feel like they are missing; I feel like a tip of tongue that fans the mouth for its molars and instead pierces into exposed roots crackling like fire." — an excerpt from 'Breathing Without Teeth' by Kerissa Dickie
For this week's article, I had a conversation with Kerissa Dickie, writer of 'Breathing Without Teeth', the prize-winning entry for the Cabin Fever Writing Contest, organized by the Northern Rockies Arts Council.
Kerissa is a Dene writer and artist from Fort Nelson First Nation. She describes herself as a "born creator" who primarily explored the visual arts before enrolling in the highly competitive Creative Writing Program at the University of Victoria.
"It was a pivotal time for me," she says, as the program ignited her passion for the written word, leading her to graduate with a major in writing and a minor in visual art.
Her short story 'Breathing Without Teeth' chronicles the euphoria and tumult of first love, and was conceived during that program 15 years ago. Dickie says it has taken her years to gain the distance and perspective necessary to finish the story that, while not autobiographical, closely echoes her own personal experiences.
Dickie's visceral and dreamlike prose captures the rush of adolescent love, and vividly records the protagonist's search for belonging while she navigates the politics of race, class, sexuality, and gender as they play out in her small northern community.
Selected submissions from the Cabin Fever Writing Contest will be collected into an anthology of short stories and poetry, and edited by author and literacy practitioner Seanah Roper.
Cabin Fever will be available in print later this year. To pre-order a copy, email Seanah at northernrockiesac@gmail.com. Head to the Northern Rockies Arts Council Facebook page to listen to readings of the other successful entries.
Dickie is already hard at work on her ambitious next project — a memoir, for which she has received a Creating, Knowing and Sharing grant from The Canada Council for the Arts. Her memoir, titled 'Nahtay', meaning "dreamer" in the Dene language, will include passages in Dene and is set to be completed by the end of 2021.
Dickie is highly active in her community and has founded two writer support groups, the Northern Rockies Writers and Misfits Inc. and the Fort Nelson First Nation Eh-Tseh Deh-Kleh Writing Group, through which she shares tools and exercises learnt at university with her fellow writers.
Prior to Covid-19, these groups were safe creative spaces for writers to participate in, exchanging knowledge and honing their craft. Though the pandemic has put a halt to in-person meetings, Dickie is considering moving the group activity online to ensure that creatives in Fort Nelson continue to have a support network in place. You can contact Kerissa at kerissa@outlook.com for more information about these initiatives.
Do you have an artistic endeavour you would like to promote? Is there a topic you would like me to discuss? I would love to hear from you! Please email me at programs@dcartgallery.ca.