Samantha Wigglesworth, or Sam, as she's known by those in her life, has probably been an artist since the time she was able to pick up a crayon.
Little did she or her family know at the time just how it would flourish, but that talent is starting to get noticed.
Wigglesworth was recently honoured at the 40th annual Peace Liard Regional Juried Art Exhibition in Tumbler Ridge.
One of 46 artists who submitted their works, she was recognized for her portrait Modest.
"The portrait is part of a much-larger show that has been shown three different times around the region called Spectrum," says Wigglesworth. "It's a series of ten paintings designed to show what different genders and sexualities can look like and I really emphasize the 'can.' It's open-ended. There is no right answer. You can't guess incorrectly."
Like any piece of art, be it a painting or sculpture, there's usually a story or message the artist is trying to convey.
Modest is no exception.
---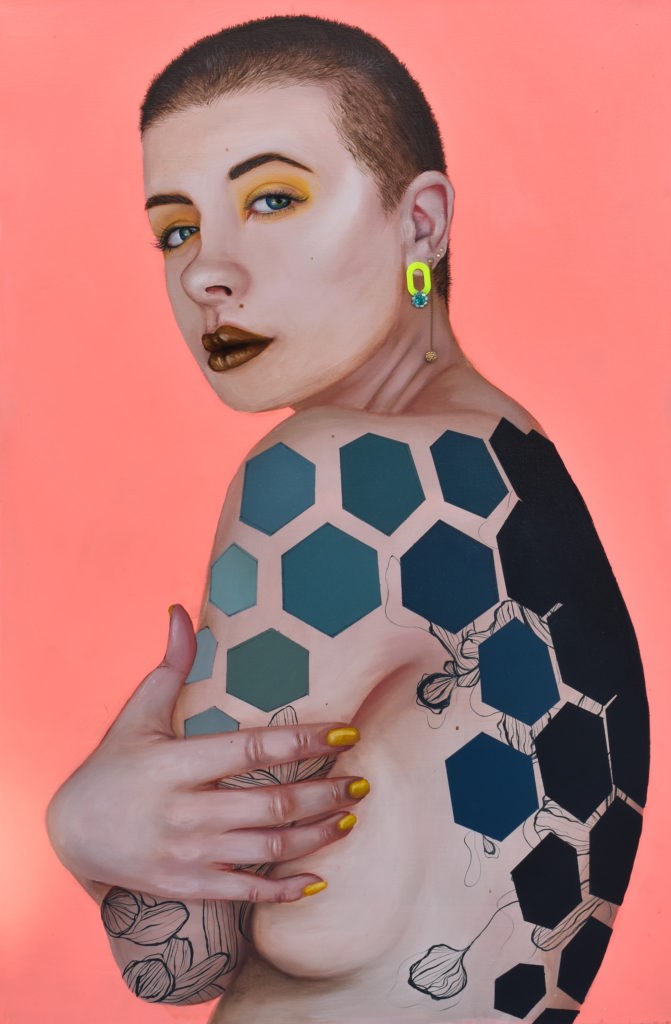 ---
"It's about opening up the conversation. If you saw this show and it was your first time you saw a portrait of a queer person, you may be less shocked when you see someone in real life."
Wigglesworth openly shares the fact she identifies herself as queer.
"Growing up, I never saw representation, let alone in the art world. I wanted to be that representation I never saw growing up. That was my main goal."
For the painter, art has truly been a life-long passion, but it really took shape at around the age of nine.
"I learned my basics from (former Fort St. John art instructor) Donna Folk. She taught me until I was 15, I think. I was there every other weekend," says Wigglesworth.
Her mentor, though, is not surprised by her former student's success.
"Even at a young age, her ideas and her creativity were astounding."
But, it was her persistence that Folk remembers most.
"I didn't take young students. So, she would come and pester me. She wanted to take classes. Pestered me. Wanted to take classes."
Folk said she finally gave in.
"It wasn't very long before she was in with the adults. She had this incredible creativity."
---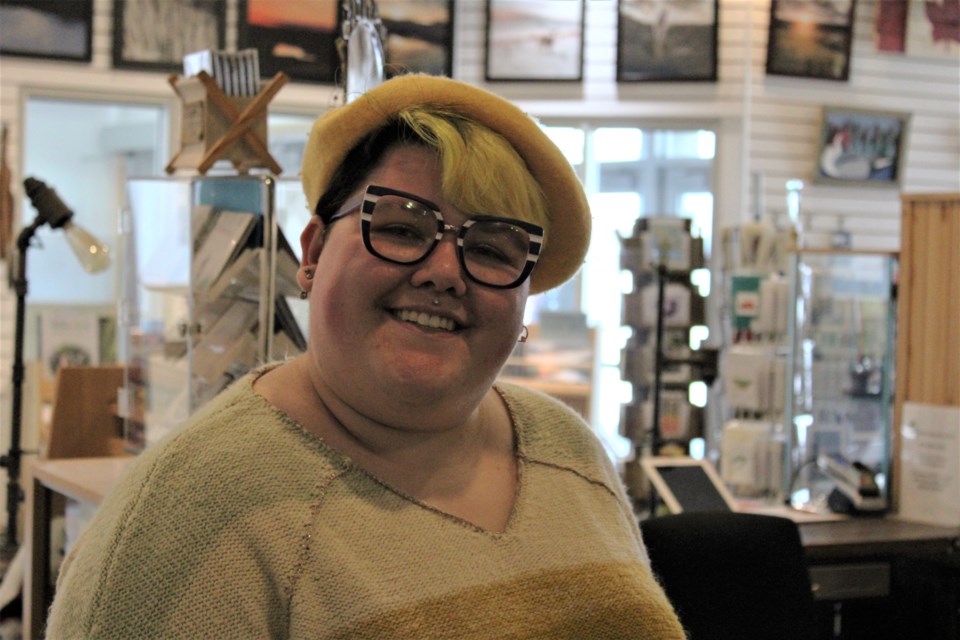 ---
Wigglesworth, now 21, is working towards a degree in fine arts.
"I'm now in the fourth year of my six-year degree," she jokes, the six-year reference made at the expense of the pandemic, which has pushed things back by a couple of years.
Once complete, however, we may be addressing Sam as Professor Wigglesworth.
Her wish: to pass on her love, her creativity, her drive, of art onto others.
---
Have a story or opinion to share? Email your letters to sports@ahnfsj.ca