Former bush pilot and forest industry pioneer Svend Serup, and his daughter Sheila, have written a new book about Svend's life and adventures, titled No Old, Bold Pilots. The book shares Svend's story of how he immigrated to Canada from Denmark after the Second World War, and made a career flying Cessna 185 planes, often on floats, in and around Williston Lake, Hudson's Hope, and across northern B.C. in the 20th Century.
"At a point in his life, my father realized that from his experiences in the war, and from being a bush pilot and a part of the growth of northern B.C., he had so much knowledge that he wanted to share it with others," Sheila said.
Though Svend died in April 2018, he began working on the book in the early 2000s, with Shiela putting the finishing touches on the book in the fall of 2020. The book is currently available in Prince George and Mackenzie book stores, and is in the process of coming to stores in and around Fort St. John.
"He started working in forestry in Ontario in the 1950s with horse logging, and continued in B.C. through the introduction of chain saws and the evolution of heavy equipment. He wanted to convey that time to his readers," Sheila said. "What is really interesting is he was one of the first forest operators to work in the Williston Lake area just after it was flooded. He would float wood on the lake, land his plane on the lake, and was at the forefront of seeing the area open for recreation, fishing, and forestry."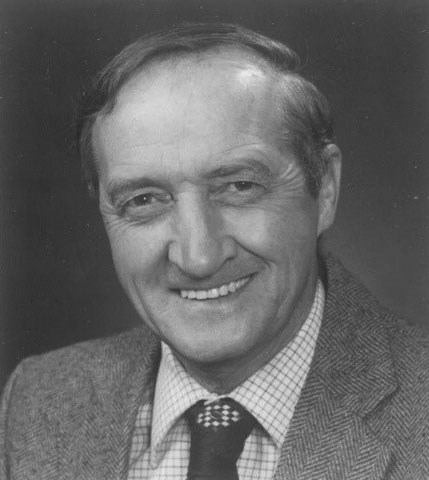 Sheila said she has memories of many flights with her father into and out of Charlie Lake and Fort St. John, and that the area was a very important part of his life. The Serups lived mostly in Prince George during this time.
The title of the book is based off a quote by E. Hamilton Lee, "Don't be a show-off. Never be too proud to turn back. There are old pilots and bold pilots, but no old, bold pilots."
"I have decided to call my story No Old, Bold Pilots because I have lived through my flying days. My Cessna 185 on floats enabled me to be successful in my forestry work and to survive many flights through the treacherous Rockies in northern British Columbia," writes Svend in the introduction.
Shortly before he died, Svend wrote a chapter called "My Honour Roll of Cessna 185 Pilots", in which he writes about the great people he knew who also flew a Cessna 185 and worked in forestry.
Mentioned in the chapter is Arthur "Short" Tompkins, who lived in Fort St. John. Svend writes about Tompkins coming to the rescue of a New Zealand writer stuck in the Yukon wilderness, and of Tompkins involvement with the Reform Party of Canada.
sports@ahnfsj.ca